The "CALIF. Surf Trip Series",
full of originality and made in Japan with craftspeople, is now available!


These are special distressed remake jeans
that require many processes and can only be produced in very small quantities.
These jeans are the best of the best, with the skilled and very high techniques of the craftspeople in Kojima,
Kurashiki City, Okayama, which has a high reputation worldwide for
its jeans processing (distressed and aging etc...) techniques.






It takes a lot of craftsmanship to make a pair of jeans.
Each piece goes through an overwhelmingly more processes than usual,
and we are pursuing more realistic details for every details.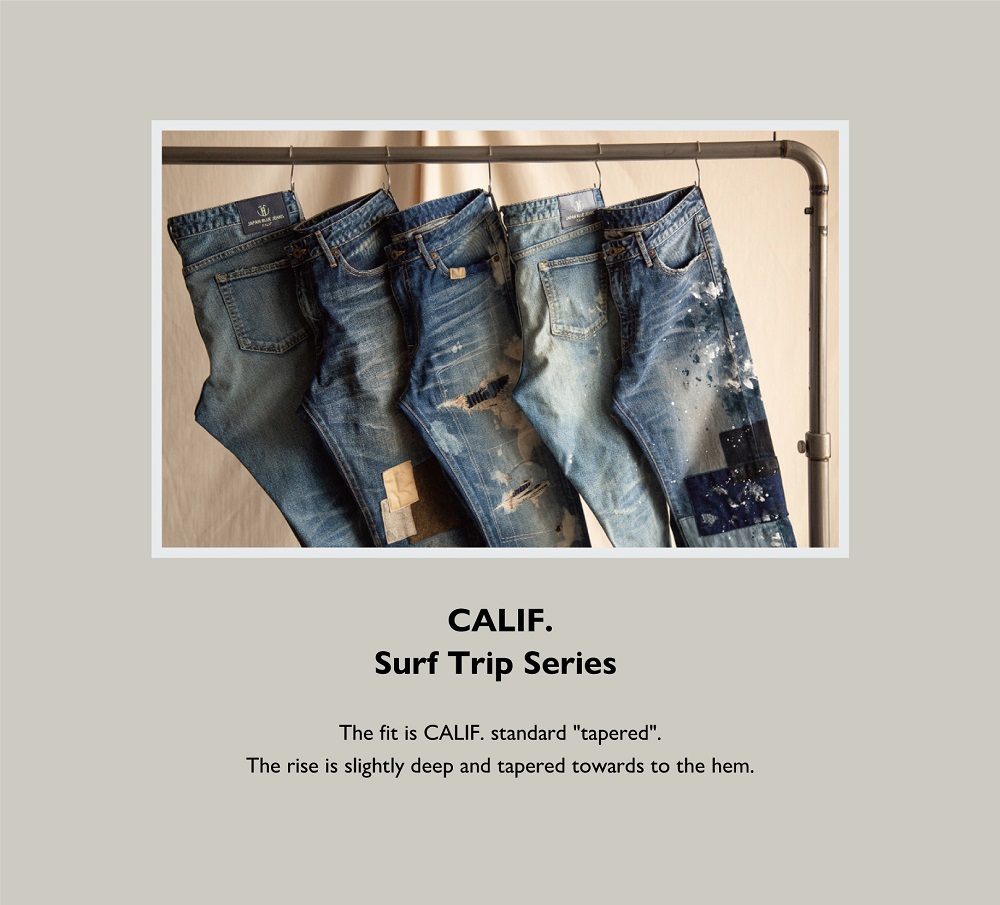 Item no: JPT0000M23

Color: MG


           





Item no: JPT0000M23

Color: JA

           





Item no: JPT0000M23

Color: SH

           



Item no: JPT0000M23

Color: PA

           


Item no: JPT0000M23

Color: KE