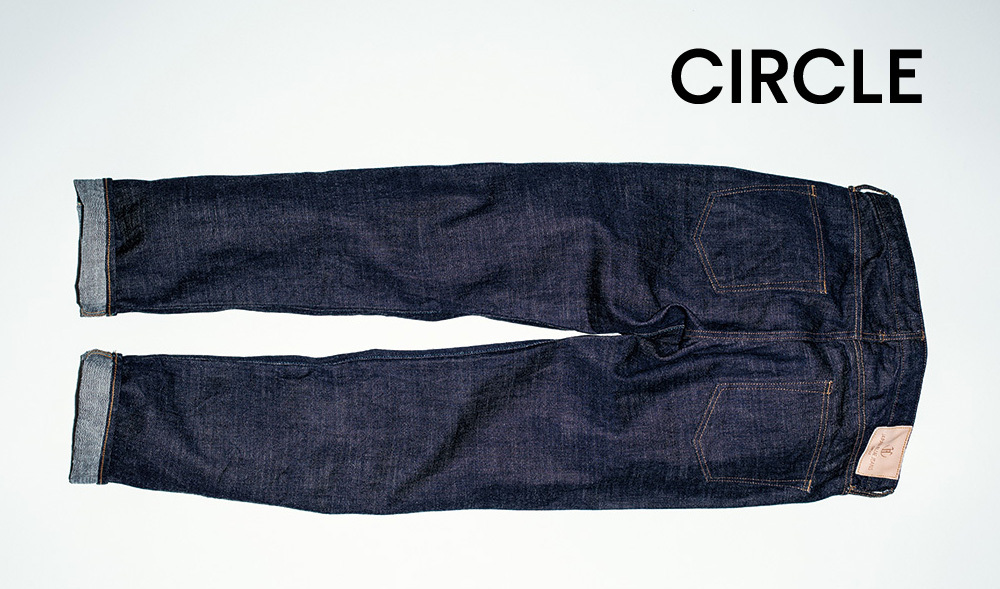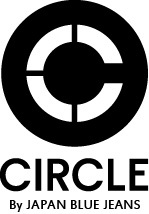 Okayama Prefecture, Kurashiki-shi, Kojima
where Japanese denim was bornt


This is the exquisite scenery we can see among the Seto Inland Sea and small islands.
This is Kojima at Kurashiki-shi, Okayama prefecture, known as 'The sacred ground of jeans' where the first pair of Japanese denim was manufactured.
In the past, this area was an island.
According to the Japanese myths from eighth-century, this place was described as 'Kojima of Kibi', founded as the ninth island of Japan. After some time, its land was reclaimed around the seventeenth century, and it was eventually connected to the mainland. However, the land was not fit for agriculture due to high sodium concentration levels in the soil. Therefore, cotton cultivation became a large business in the area instead. Twisted yarn also blossomed into a huge business and resulted in a booming textile industry to produce the renowned Sanada Himo and Kokuraori. In the 19th century, the first private yarn-spinning factory was established. The town would thereafter be recognized as 'the largest producer of student uniforms'. That was how Kojima was transformed into the town of united industries including yarn-spinning, twisted yarn, dyeing, woven fabric, sewing machine, and button manufacturing.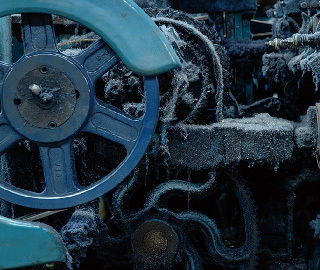 Meanwhile in Ueno and Kobe, used jeans from the U.S military were rising in volume. As denim was getting popular in Japan after the war, Kojima gradually transformed into the city of jeans with the techniques of a Tabi and also is known for its student uniform manufacturing. The first task craftsmen from Kojima encountered was taking denim samples apart and thoroughly examining the sewing and dyeing of jeans. As time went by, their endeavor was rewarded with mature techniques, and the first original pair of Japanese jeans was born in the area in 1965.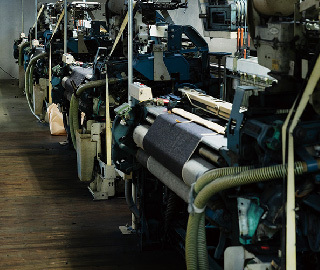 In 1973, KURABO INDUSTRIES LTD. Developed a domestic denim textile technique that triggered a higher distribution of the jeans domestically. Currently, Kojima is comprised of more than 2– firms in the industry and there was even a 'Kojima Jeans Street' built in 2009. Today, the town is raised by denim devotees and even European designers who seek out this place for the high quality. Kojima is a town with an unstoppable force from its history and artisans' efforts, thus the holy ground for producing "Invaluable jeans" that a mass- manufacture could never accomplish.



Born in Japan, raised in Europe:
The next stage of newly-refined denim


'Can you sell it to me?'
That happened at a showroom in France. To represent the best Japanese denim textile maker, we hold a showroom every year to present our textile clientele with our samples. Then one of the passing Italian designers took a sample in his hands and said the phrase that launched the catalyst of JAPAN BLUE JEANS. With a lot of challenges and failures, we have no doubt in the quality of our ultimate denim textile today. In fact, our main clients are European designers and buyers who have extraordinary knowledge and exceptional taste. With so much research and developments, we have redesigned the refined silhouette so as to satisfy our professionals. Our jeans were born in Japan but raised in Europe, and our development was derived from the aesthetics of these qualified fashionistas.
In 2019, we are still eager to step into the next stage of refined denim. 'CIRCLE' is our latest series. The 'Jeans of a new dimension', featuring the best fit around a waist, are now available. This pair of jeans adopted 'a curve belt', which perfectly fits with any ordinary Japanese waist. We have also selected the best four shapes: classic straight, straight, tapered and skinny. Furthermore, the ultimate jeans are completed by choosing a textile out of four types of cotton, based on a locality, ounce weight, and selvage quality.
'CIRCLE' is returning to its root in Japan by being evolved in Europe. JAPAN BLUE JEANS will be progressing with a 'Made in Kojima' quality by our extensive experiences acquired around the world.

PRODUCTS
---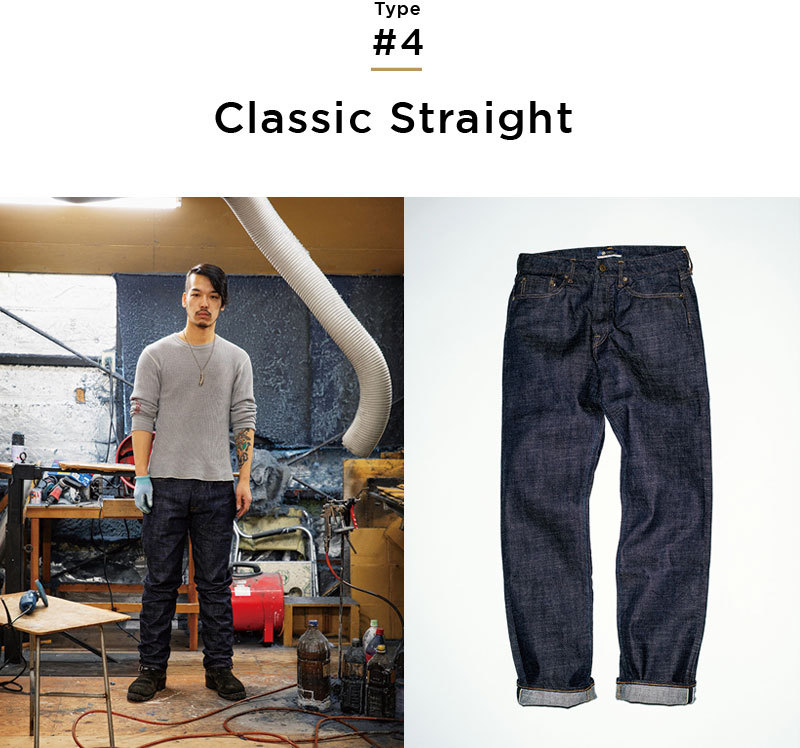 Classic straight jeans with a wide shape from thighs to knees.
With a relatively wide silhouette and a high-rise figure, the denim will be a perfect match for a casual outfit. 
The loose-fit with tapered lines looks relaxed but also brings a cool vibe to your style.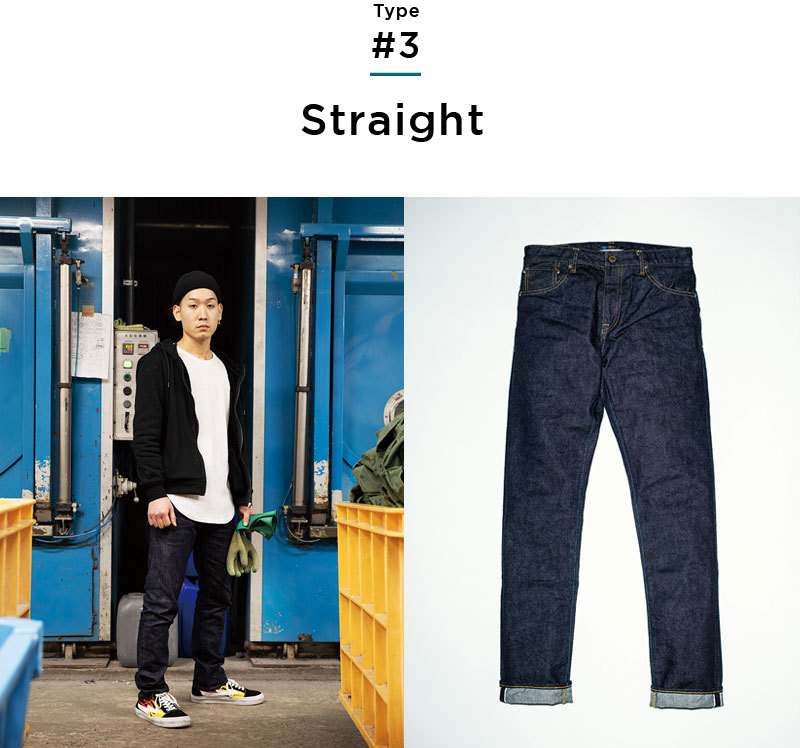 A basic straight model with a plain silhouette. In order to show skinnier legs, the tapered figure gets narrower from the thigh,
and the hems are slightly ribbed. The skinny model is also highly appreciated overseas, great for your daily wear.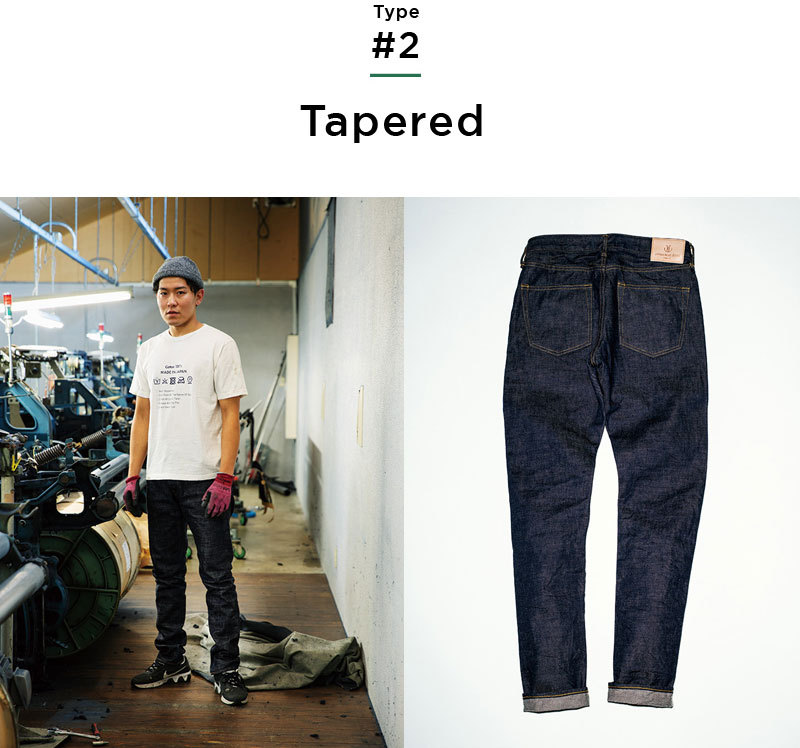 A modern tapered silhouette skinny figure from knees to the hem which makes your legs look more structured and stylish.
Even though it's a skinny model, there is still room around the figure and is thus recommended for people of various types of figure,
including those with a larger physique.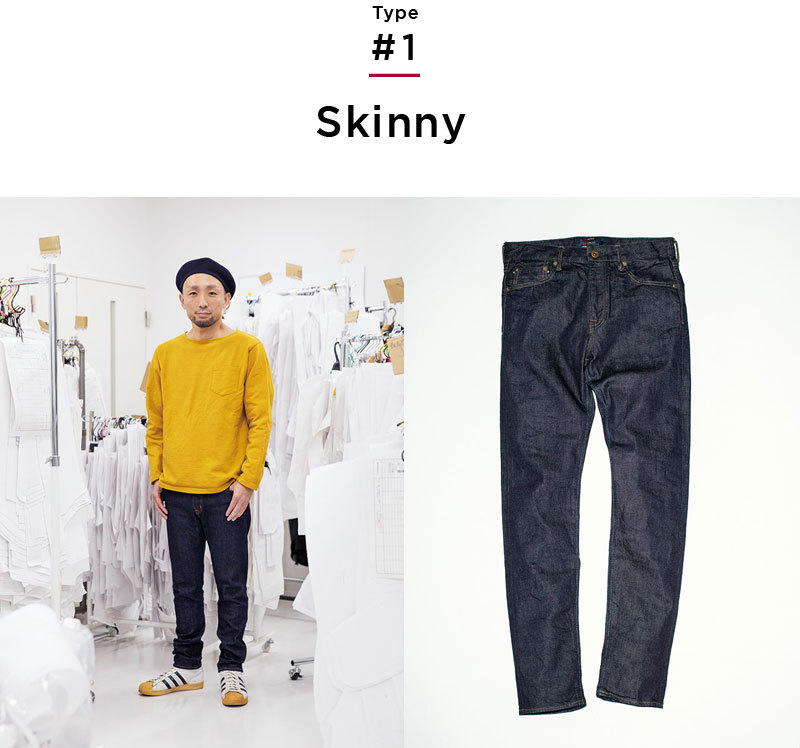 The skinniest style in this series. The jeans acquire a sharp silhouette with a slightly tapered shape.
Despite its skinny look, its comfortability is outstanding because of its soft textile, and the model is also
highly suitable for women who are looking for slimmer jeans.
DETAILS

---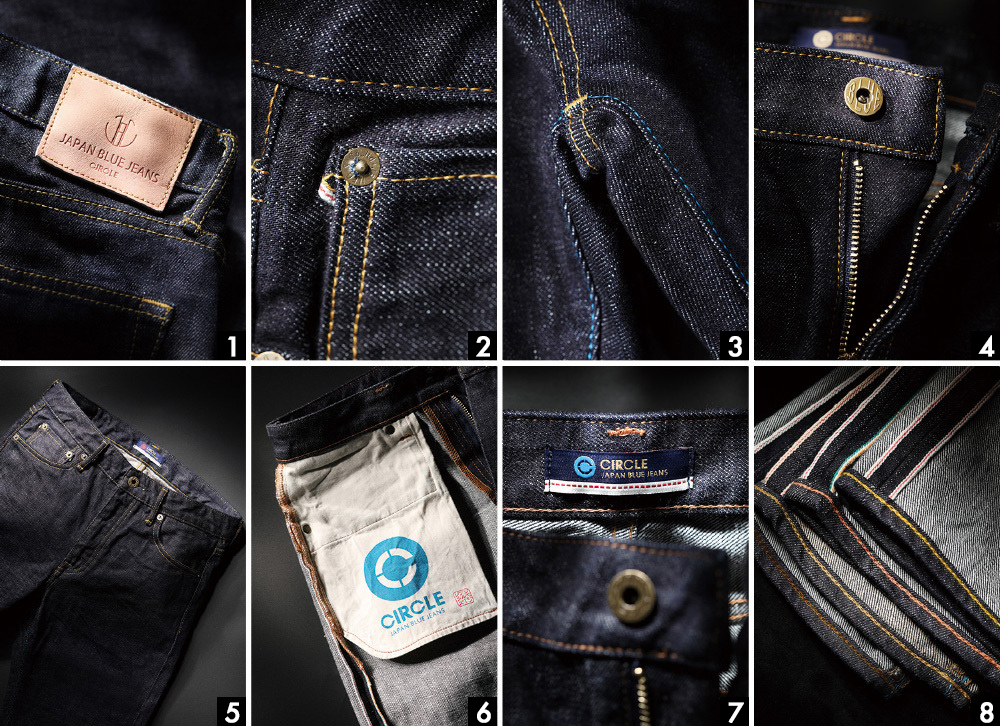 1. The tanned leather patch will gradually transform its color into a darker tint, and you can definitely enjoy observing the exquisite aging through the years.
2. The punched rivet will also shift its color into a deep glossy look as time goes by. A name of the factory brand is also marked on it.
3. An inseam stitch generates a sharp silhouette. The royal blue color represents JAPAN BLUE JEANS brand.
4. A doughnut-shaped button which was often used in vintage jeans and the letter of the brand's theme, 'BLUE', is marked on the button. The pigment of the button will also be gradually shifted by wearing it for years.
5. As the name of this series, the denim adopts a curve belt which generates a great comfortability and an exquisite silhouette of a curved line around your waist.
6. A thick pocket cloth. Color of the Circle logo differs on a model in which the classic straight is in blue and the skinny is in red.
7. The tag of the brand and the label names are put at its waist. The red selvage stitches present that the denim was sewn by a vintage machine.
8.All four models adopt a selvage which is evidence that the denim is manufactured by a vintage sewing machine from the '40s. Color of the stitches is also different depending on the type of textiles.
FIT GUIDE
---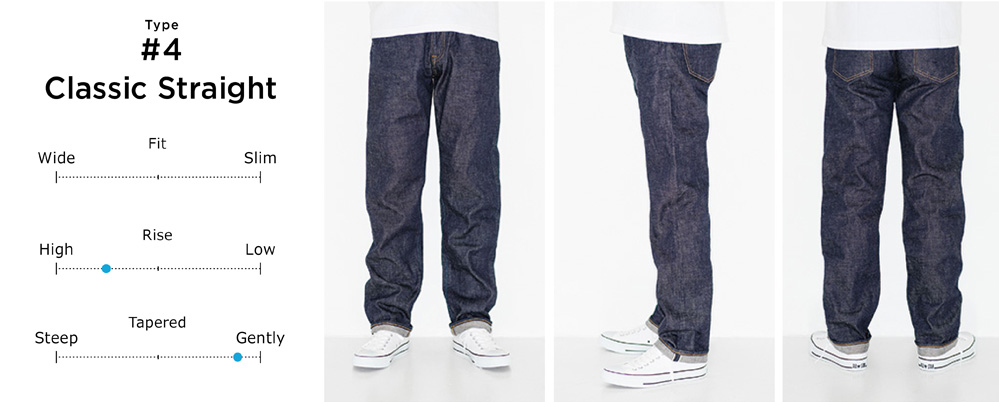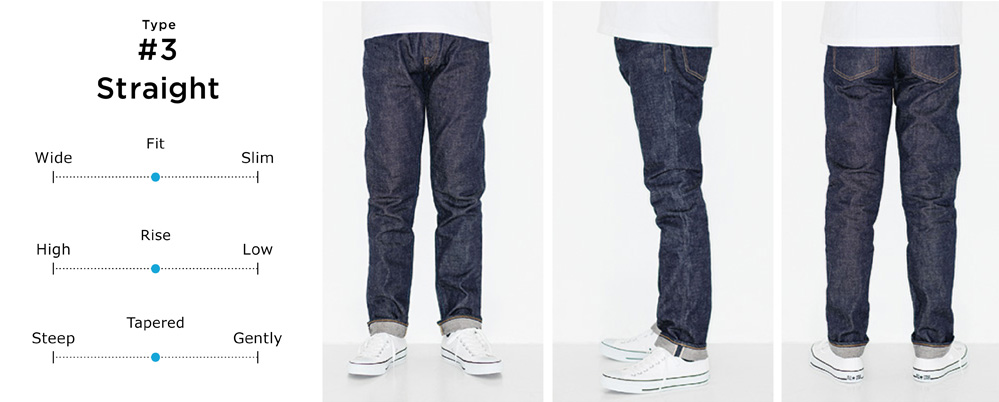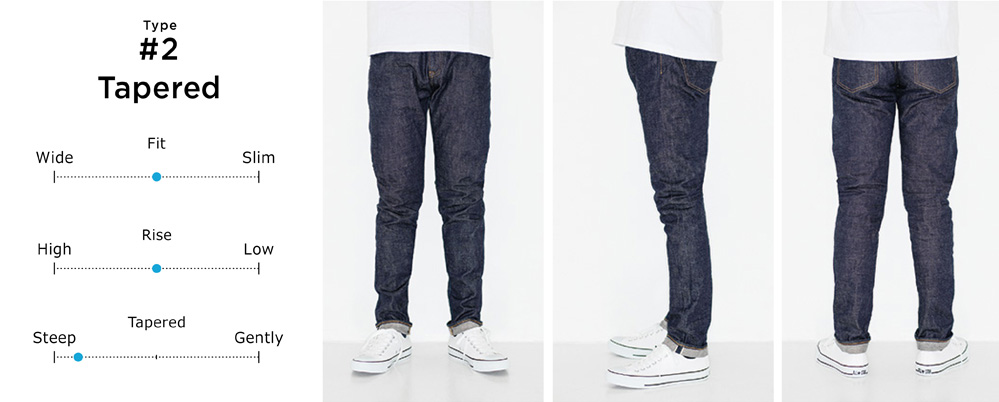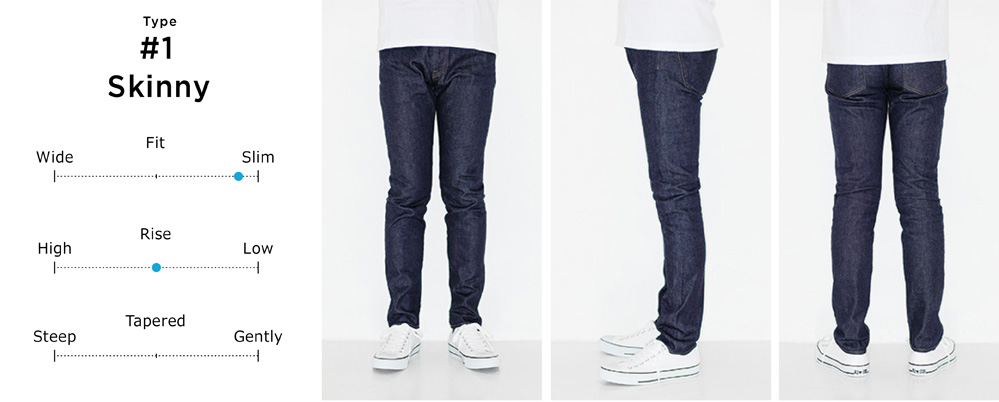 FABRIC GUIDE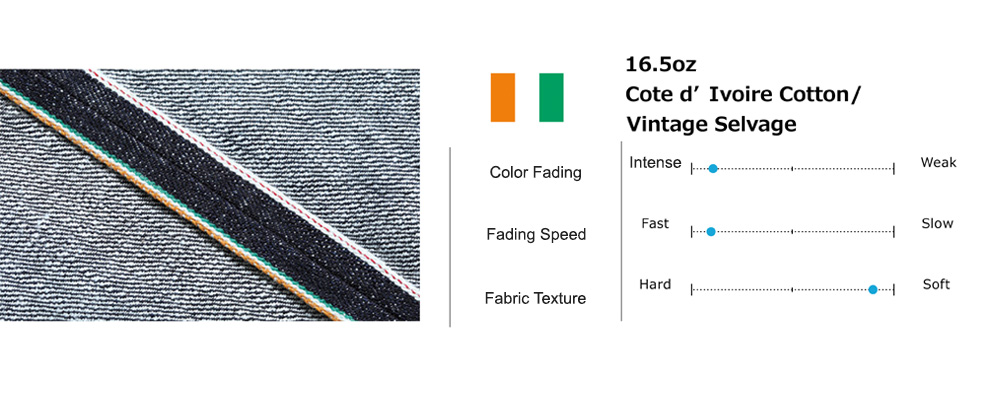 The heavy-ounce denim is made of natural cotton from Cote d'Ivoire. By sewing it in a machine for a week, the end product ends up like handmade denim.
The material is a bit rough at the beginning, but will gradually be smoother after several wearing.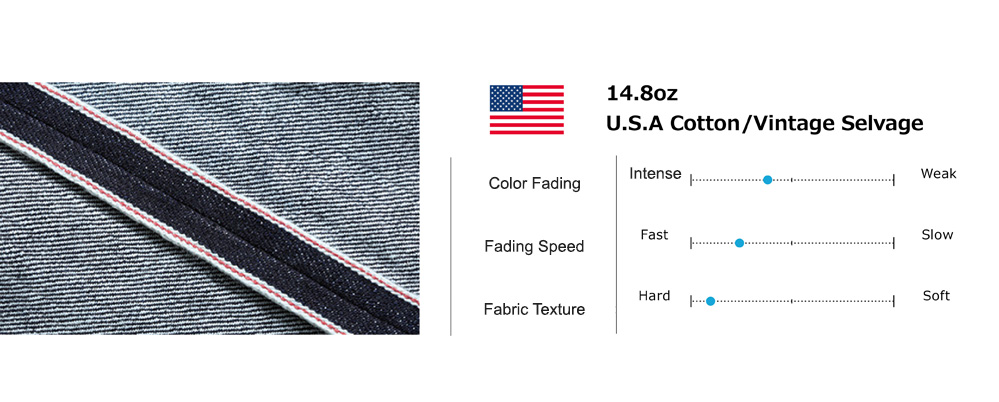 In order to produce rough and firm denim, the brand invented 'an innovative jeans thread' which was manufactured by a strong thread.
This textile is a signature material to the Japan Blue brand.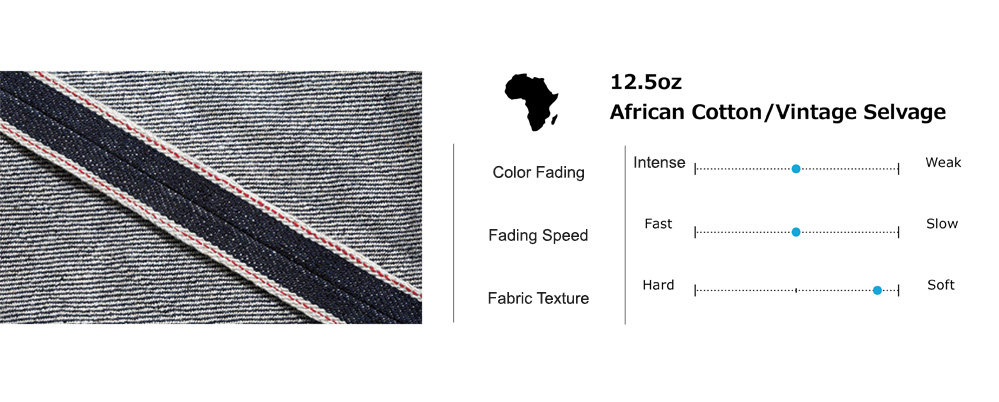 The model is made of a long African cotton and natural brown cotton which is suitable to be worn in any season of a year.
In its classic denim blue, the brown cotton will gradually appear on its surface which adds a different impression to the denim.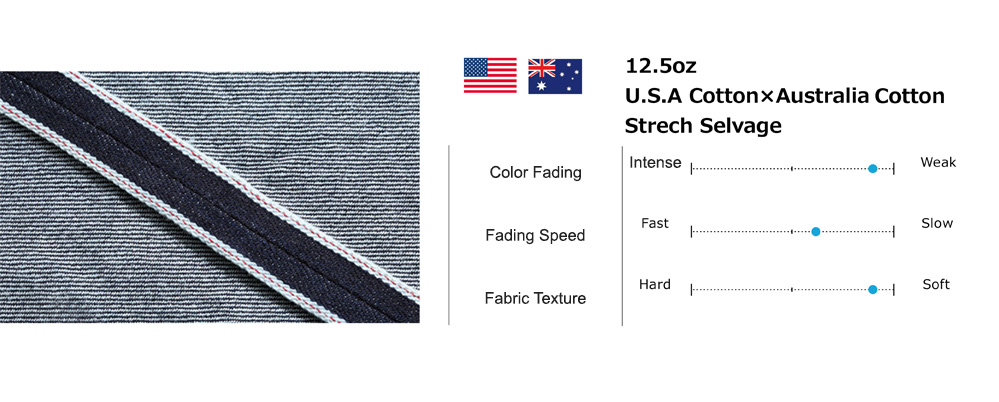 The denim was created from an idea, which is to produce authentic jeans that people can wear more casually.
It was produced with a 12.5oz material that is suitable to be worn at any time of a year.
The selvage denim starts to fit with the shape of your legs after several wearing.