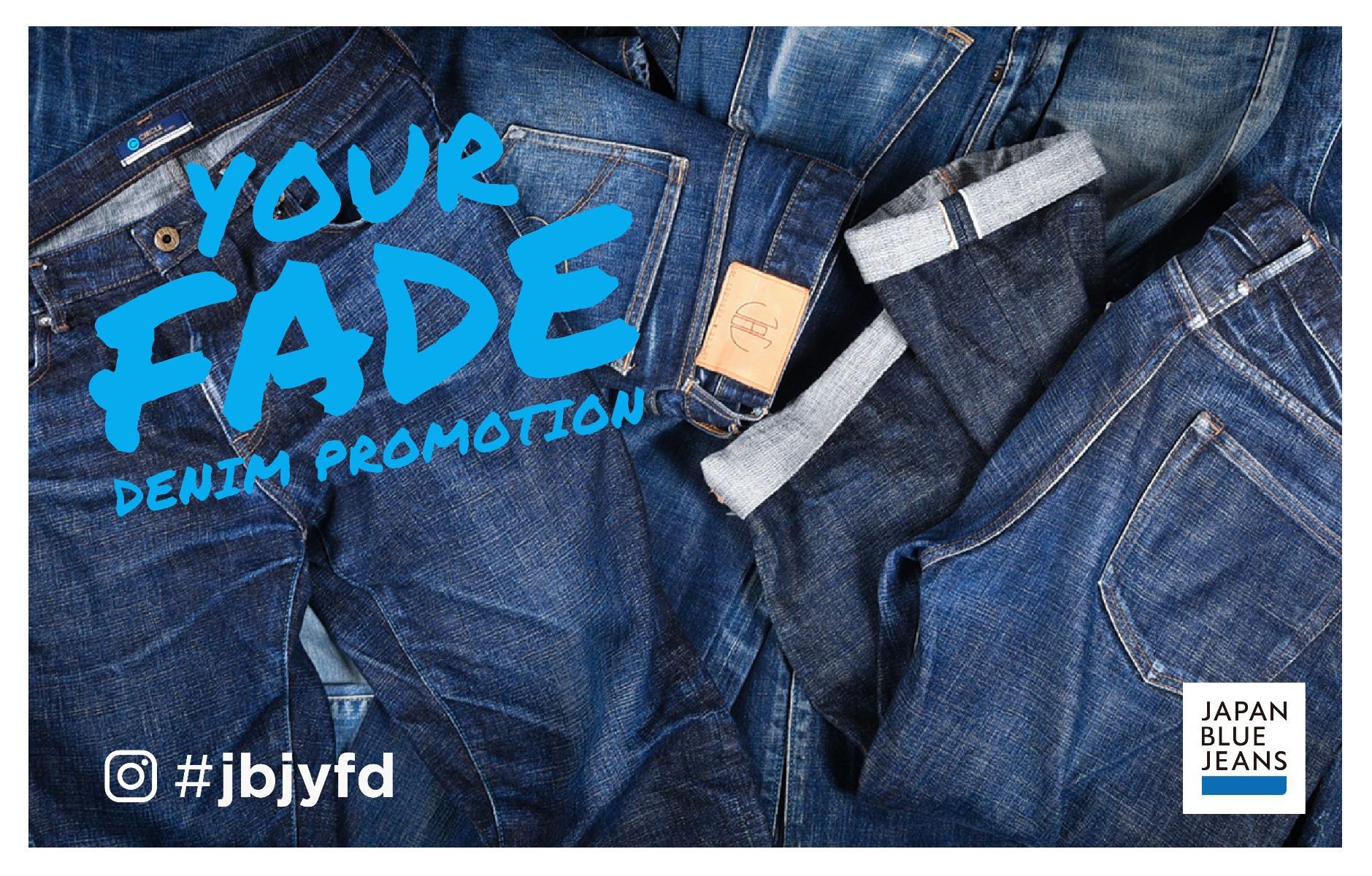 【21st Aug- 18th Sep】YOUR FADE DENIM PROMOTION

YOUR FADE DENIM PROMOTION 

"Fading" is the most attractive point of denim. We consider fading denim by aging as "real denim".
Why don't you show your "real denim" to everyone?
We are launching "YOUR FADE DENIM PROMOTION" as a worldwide event with MOMOTARO JEANS.

■HOW TO APPLY & PROCESS■
  1. Post your jeans or denim jacket on Instagram with hashtag #jbjyfd
  2. Great ones will be selected by JBJ team.
  3. Send your jeans or jacket to us (you can decline).
  4. We show your jeans and jacket on our official SNS, online store and flagship store.
  5. Get new jeans or jacket from JAPAN BLUE JEANS collection.

■DETAILS■
・Accept only JBJ jeans or denim jacket.
・You can exchange your jeans or jacket for NEW ones.
・You will have a choice of a special limited leather patch for new jeans or jacket.
・We will contact you via DM or e-mail【[email protected]】

■PROMOTION PERIOD■
21st August  to 18th September

■HOW TO SHOOT & POST■
・Shoot your jeans or jacket as we can see the entire (front and back).
  Please refer to the following pictures.
 
 *Prefer mention about "item no., how long do you wear, how many times you washed " 
  Ex) J0606JB 14oz, 8 months, 1 wash


*ATTENTION*
*Please post your own jeans or jacket.
*Please do NOT edit and retouch photos.

■ANNOUNCEMENT■
End of September.
We will announce on our official SNS and online shop.

■PRIZE■
・New jeans or jacket from JBJ collection including EC limited jeans before launch. 
・Limited leather patch (special edition for this promotion).

■CONTACT■