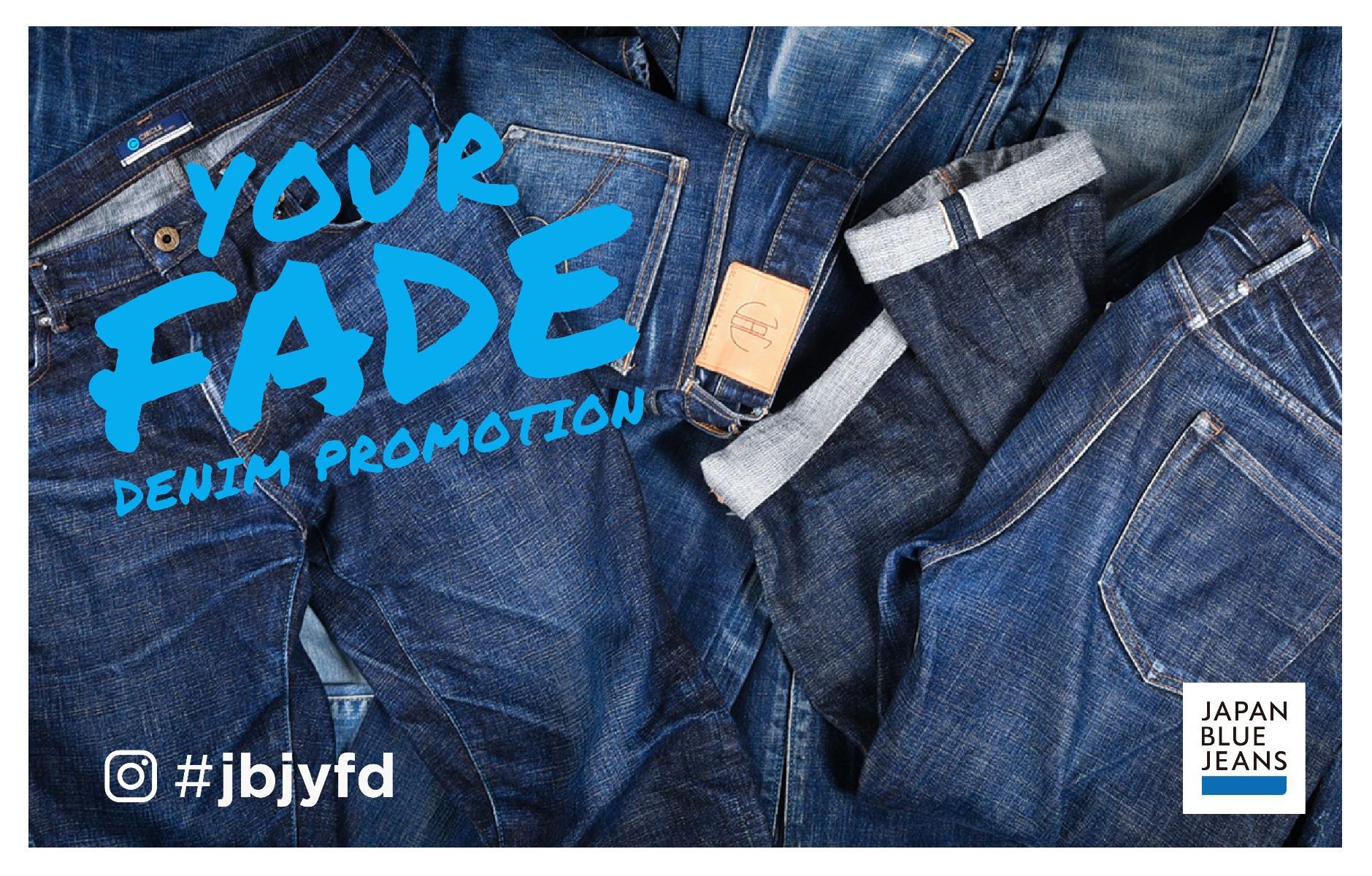 【21st Aug- 18th Sep】YOUR FADE DENIM PROMOTION
■WINNER■
https://instagram.com/kirk.hoho?igshid=1uxn2nlt0og3c
https://instagram.com/shotaro84bros?igshid=op2fyejxnca4
https://instagram.com/ren0205m7?igshid=1so0cchpz0azf
https://instagram.com/p/CEzLWLsH7hd/?igshid=dutsdl8s8xcj


---


YOUR FADE DENIM PROMOTION 

"Fading" is the most attractive point of denim. We consider fading denim by aging as "real denim".
Why don't you show your "real denim" to everyone?
We are launching "YOUR FADE DENIM PROMOTION" as a worldwide event with MOMOTARO JEANS.

■PROMOTION PERIOD■
FINISHED 21st August  to 18th September

■PRIZE■
・New jeans or jacket from JBJ collection including EC limited jeans before launch. 
・Limited leather patch (special edition for this promotion).

■CONTACT■