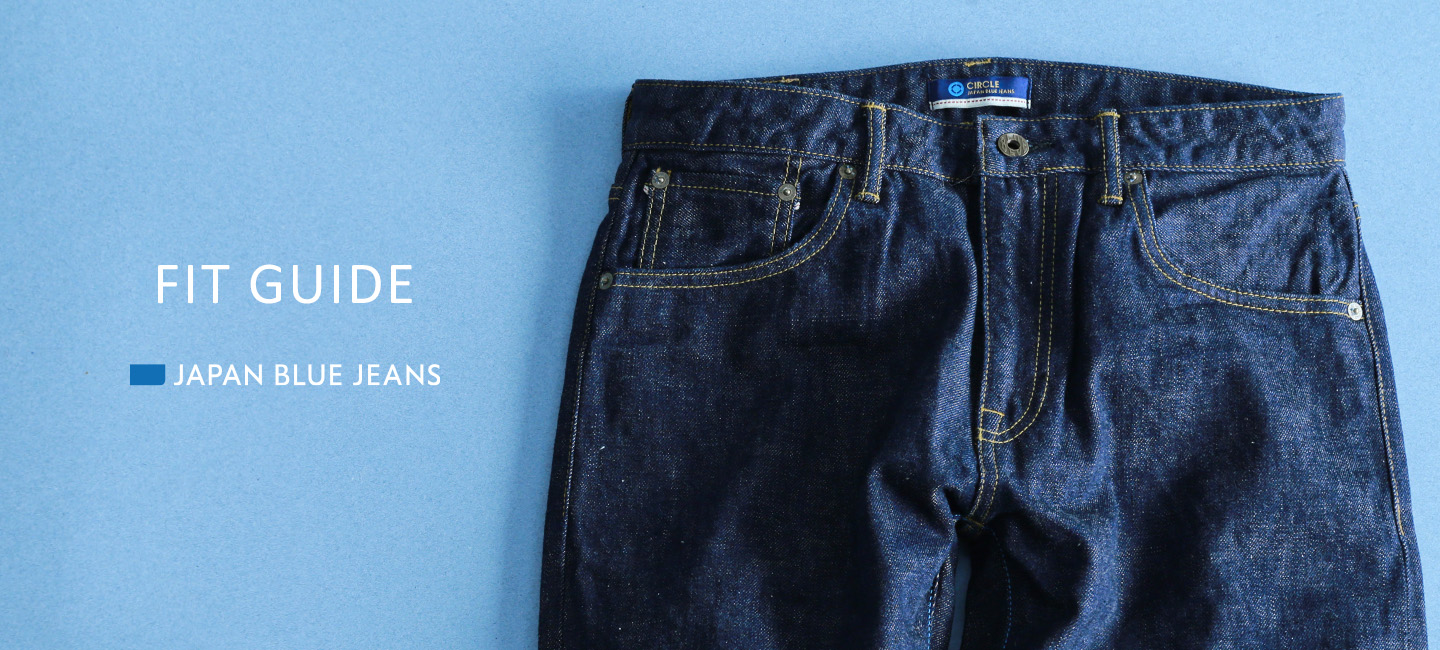 JAPAN BLUE JEANS uses a "curved belt (curved waistband)" instead of straight belt, which is the mainstream for men's jeans, to pursue a better fit and comfort around the waist.
While the jeans is truly authentic without compromise as committing to "Made in Japan" in all processes of jeans from fabric to product, they are comfortable and can be worn with all kinds of lifestyles.
FIT GUIDE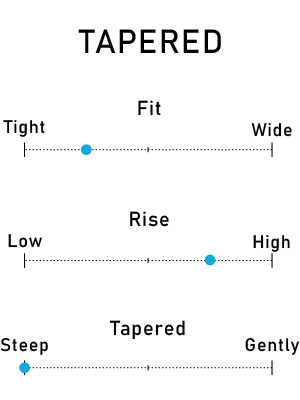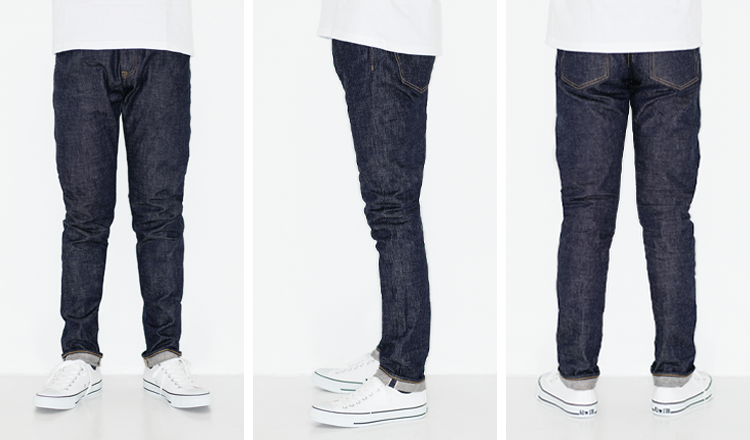 Tapered model is narrowed from the knee to hem and features the leg line looks thinner.
It is slim fit but has room around the hips and thighs, so suits a wide range of body types from standard to stout.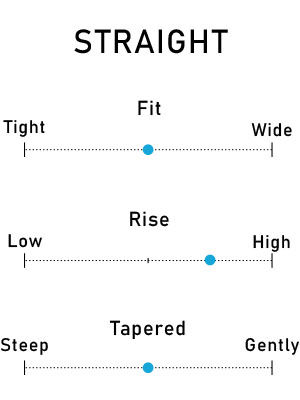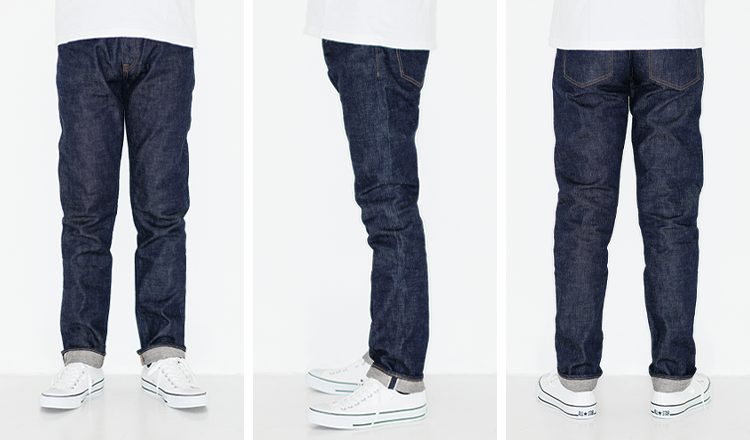 A basic straight model with a plain fit. Gently tapered from the thigh to hem for a clean look.
This is a basic design that can be worn for a long time and has never gone out of style.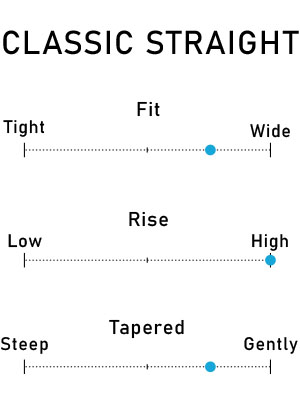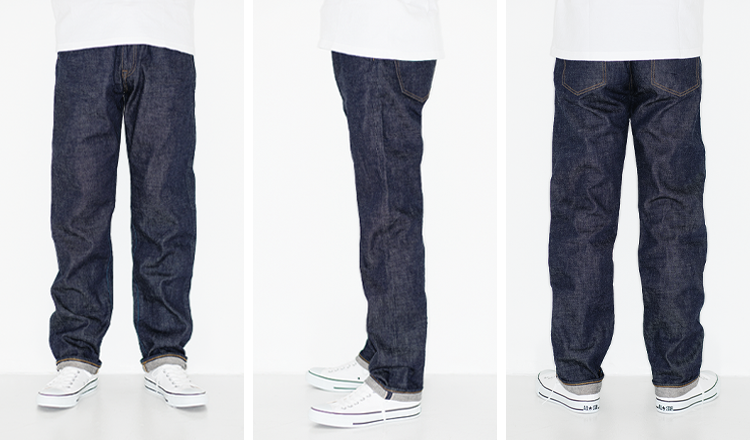 Classic straight model is a wide shape from thighs to knees with a high rise.
A slightly tapered to the hems and gives look smartly even the overall design is a relaxed.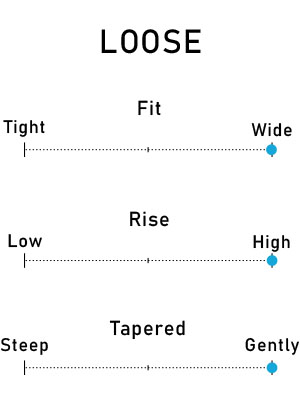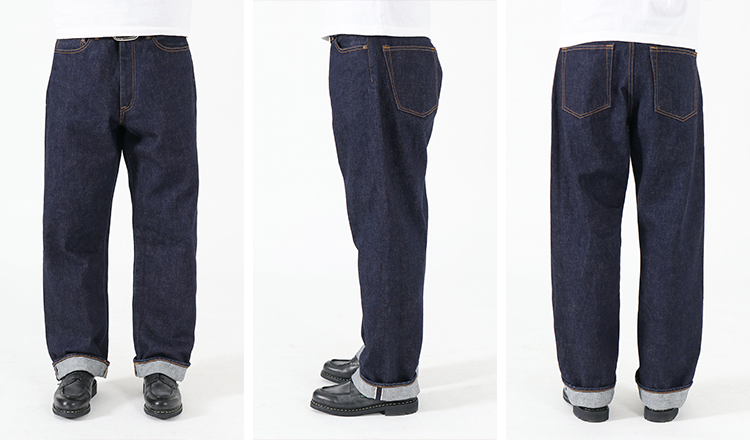 Loose model with room around the hips and thighs, and goes straight down to the hem.
This is a modern wide fit and not too casual.