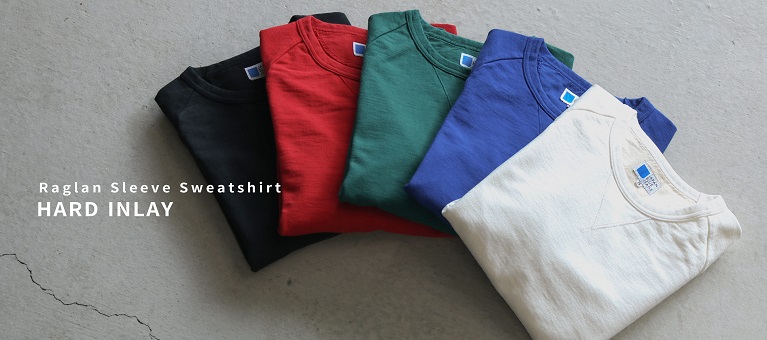 "Inlay" is representative of tops in JAPAN BLUE JEANS.
A heavy 16.5oz fabric knitted at the factory in Gifu, Japan.


It is featured by its toughness but less thickness.
It does not sag easily and is light and comfortable to wear is the secret of its popularity.
Perfect with jeans and denim jackets!


In addition to the basic colors WHITE and BLACK, vintage-like vivid colors of GREEN, RED, and BLUE are available now.
Great to use them as an accent color to your autumn/ winter style which tends to become darker!





JKN1000M23/ 16.5oz Hard Inlay Raglan Sleeve Sweatshirt / White, Blue, Green, Red, Black



Inlay means "inlaid" or "inserted".
This is a method of knitting by inserting yarns twisted by the force of air between the base knitting fabric.
The knitted fabric is similar to what is called "French terry" or "loop back",
but the difference is that there is no binding yarns in the middle.
Therefore the inlay is less thick but still has a firm and solid texture.
The inlays in JAPAN BLUE JEANS are with tight tension to the limit, which makes them harder than normal inlay fabrics,
so they do not sag easily and keep their texture.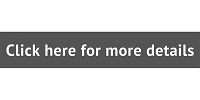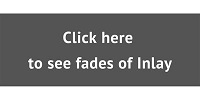 - Details -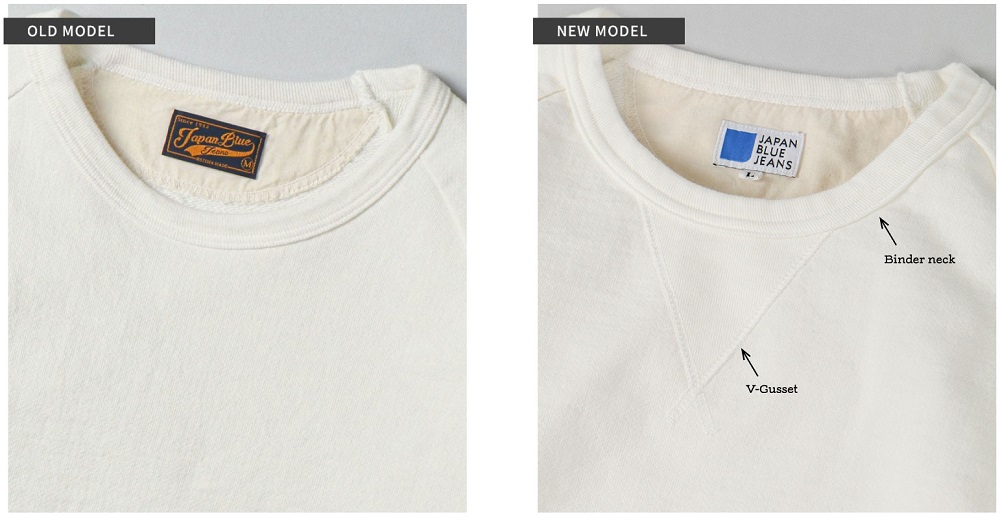 V-Gusset
The "V-Gusset" is a triangle part like cutout at the neck.
We use "inlaid gusset", the neck of the body is cut in a triangular shape and rib-knit fabric is inserted from both sides, and sewn together.
V-Gusset is often seen in vintage sweatshirts and was a common detail until the 1950s.
Its purpose is to add elasticity around the neck and to reinforce the fabric.
This V-shaped rib knit part features high elasticity in the horizontal direction, which makes easier to put on and take off.
It also prevents stretching of sweatshirt itself, since there is less pulling of the inlay fabric.
Binder neck
As with previous inlays, we use a ribbed binder neck to prevent sagging.
Binder neck refers to a neck shape in which the body fabric is sewn between another fabric.
It is sewn with two needle stitches and has excellent durability and resistance to stretching.
In addition, it is very comfortable to wear since the back seam does not touch the skin as wearing.
- Available in 5 colors -
In addition to the basic colors as WHITE and BLACK, three colors, GREEN, RED, and BLUE, which go well with jeans, are ready!
Reactive dyeing is used and express beautiful colors that will not fade easily even after repeated washing.