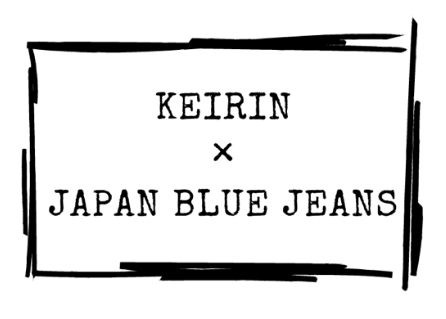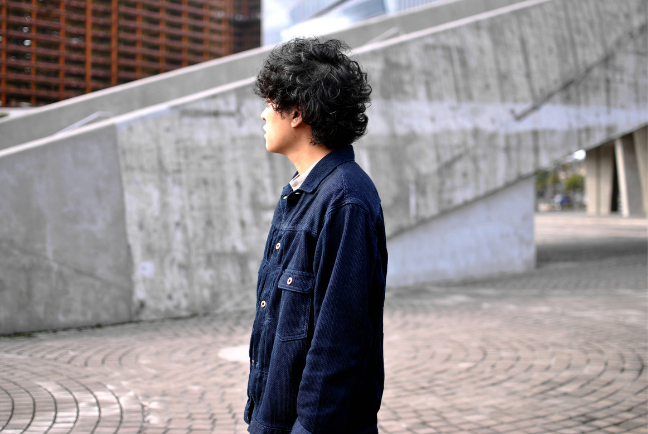 Model: ケイリン(Keirin)
Instagram: @keirintou
---
---- Q&A ----
■ What do you do?
Fashion EC site manager
■ How did you know JAPAN BLUE JEANS?
I watched a Japanese TV program title "gaia no yoake -ガイアの夜明け-" and got to know about Japan Blue Jeans.
■ Which Japan Blue Jeans items do you currently have?
I bought a Sashiko jacket recently. I also have pinstripe denim two-piece sets and jeans etc.
SASHIKO JACKET: J382922
■ What do you like about JAPAN BLUE JEANS?
At first, I just wanted a pair of jeans with red selvedge.   
But now I have a crush on a variety of fabrics besides denim that Japan Blue developed.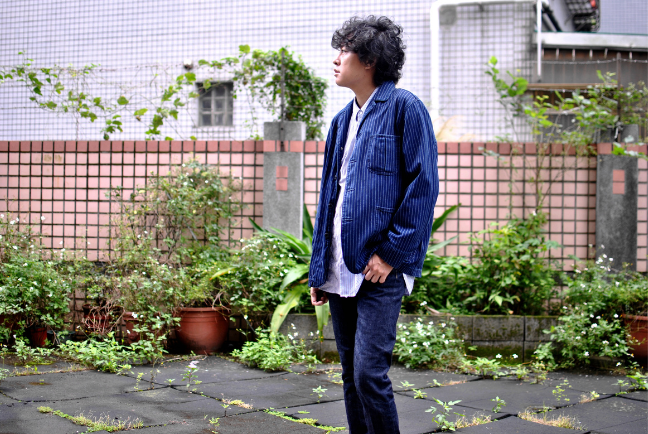 ■ When do you usually wear JAPAN BLUE JEANS?
Always! I'm in the fashion industry so there is no dress code. I often wear "workwear look" items of JAPAN BLUE JEANS.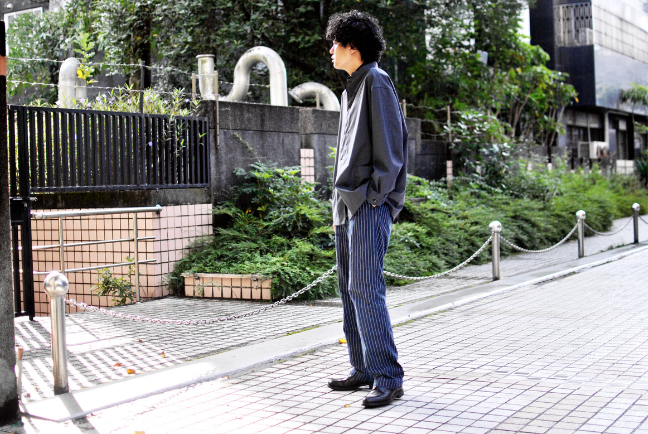 BOTTOMS: J762423  
■ What is your favorite item and why?
I've been wearing Pinstripe Denim Tailored Coverall & Painter Pants (J702423 & J762423) and Sashiko Jacket (J382922 ) lately.
Pinstripe denim two-piece sets are useful because I don't need to pick out an outfit, so I wear them when I don't have much time to get ready in the morning.
Indigo sashiko jacket,  I saw "kendo" in Japanese drama and the uniform was so cool. I really like JBJ's sashiko fabric!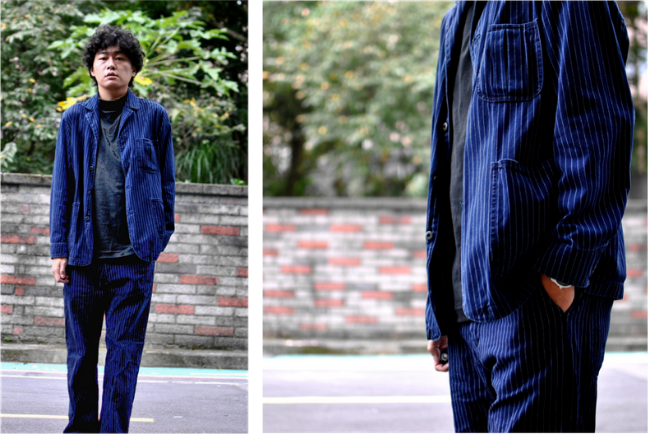 JACKET: J702423
BOTTOMS: J762423
■ Which item are you planning to buy next?
I am thinking of buying JS463_washed. I think when getting older, it's kind of hard to grow jeans from scratch.
When I was young, wearing the same jeans every day was just natural because I didn't have that much money.
But as I grow older I've found it more and more difficult to do so....
---
 His Articles
・https://www.gq.com.tw/mobile/blog/keirin/detail-6118.html
・https://www.gq.com.tw/mobile/blog/keirin/detail-6118.html
・https://www.gq.com.tw/mobile/blog/keirin/detail-5279.html