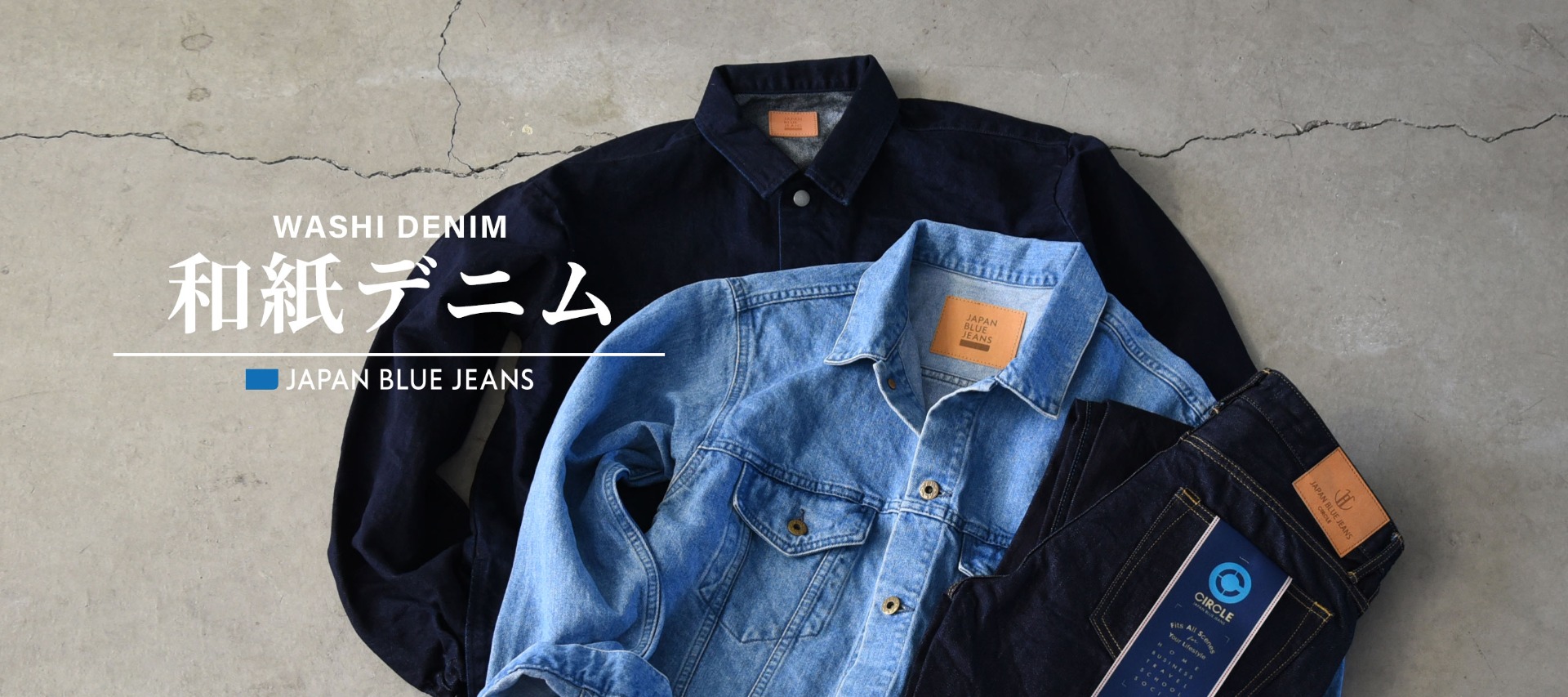 "Washi 和紙" is used as a familiar material in Japan for calligraphy, shoji (Japanese sliding door), lanterns and also kimonos.
It has unique texture and functionality, and has long been a part of Japanese culture and traditional industry.

What would happen if we put such a Washi into denim?
Let us introduce WASHI DENIM!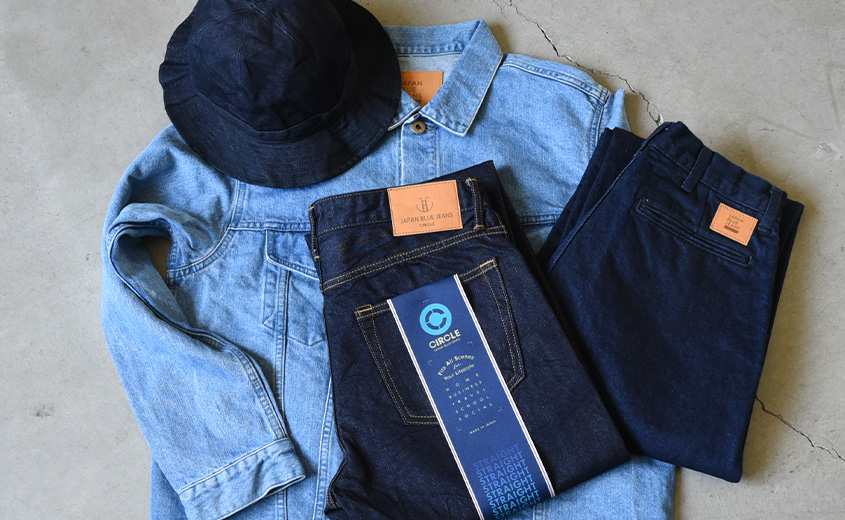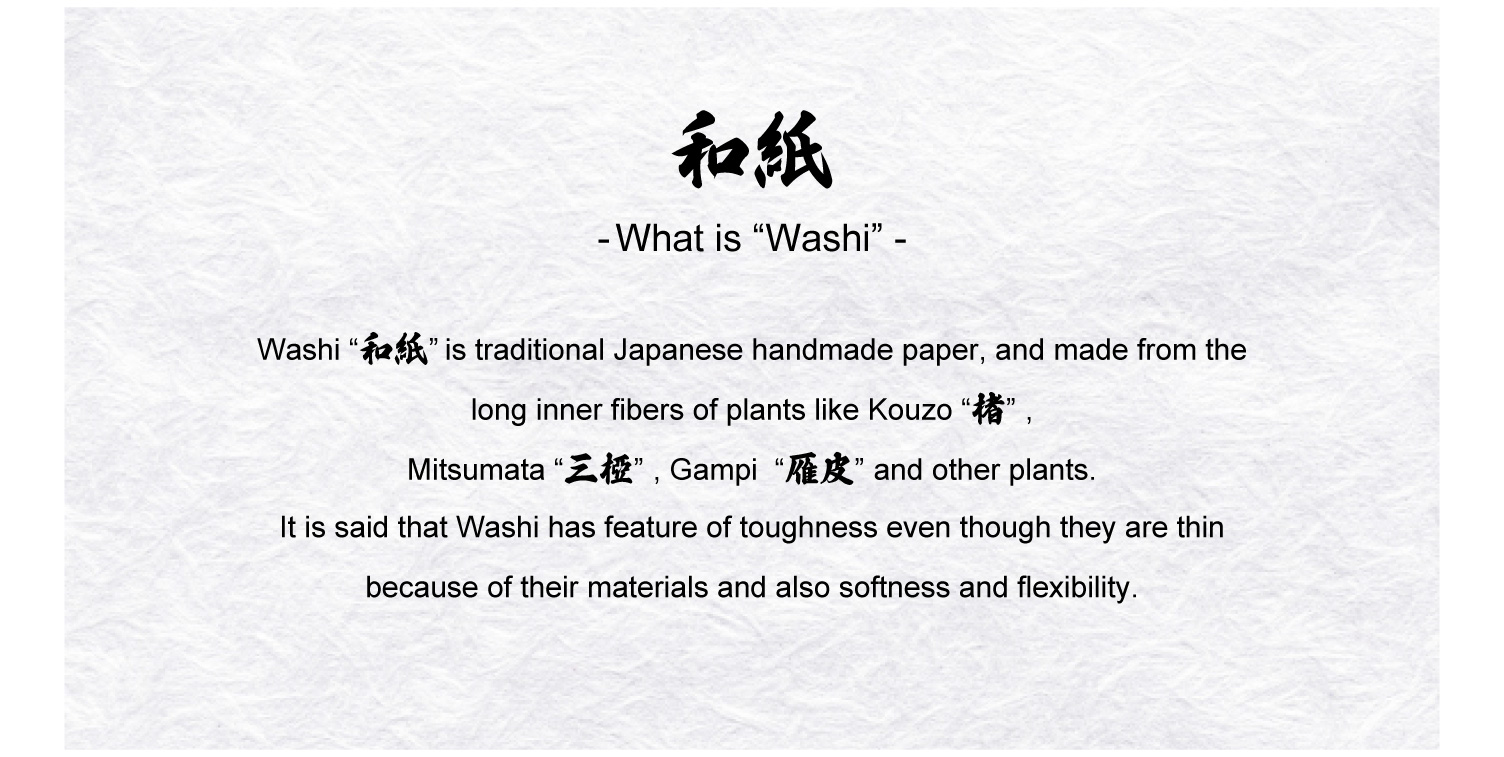 Features of WASHI DENIM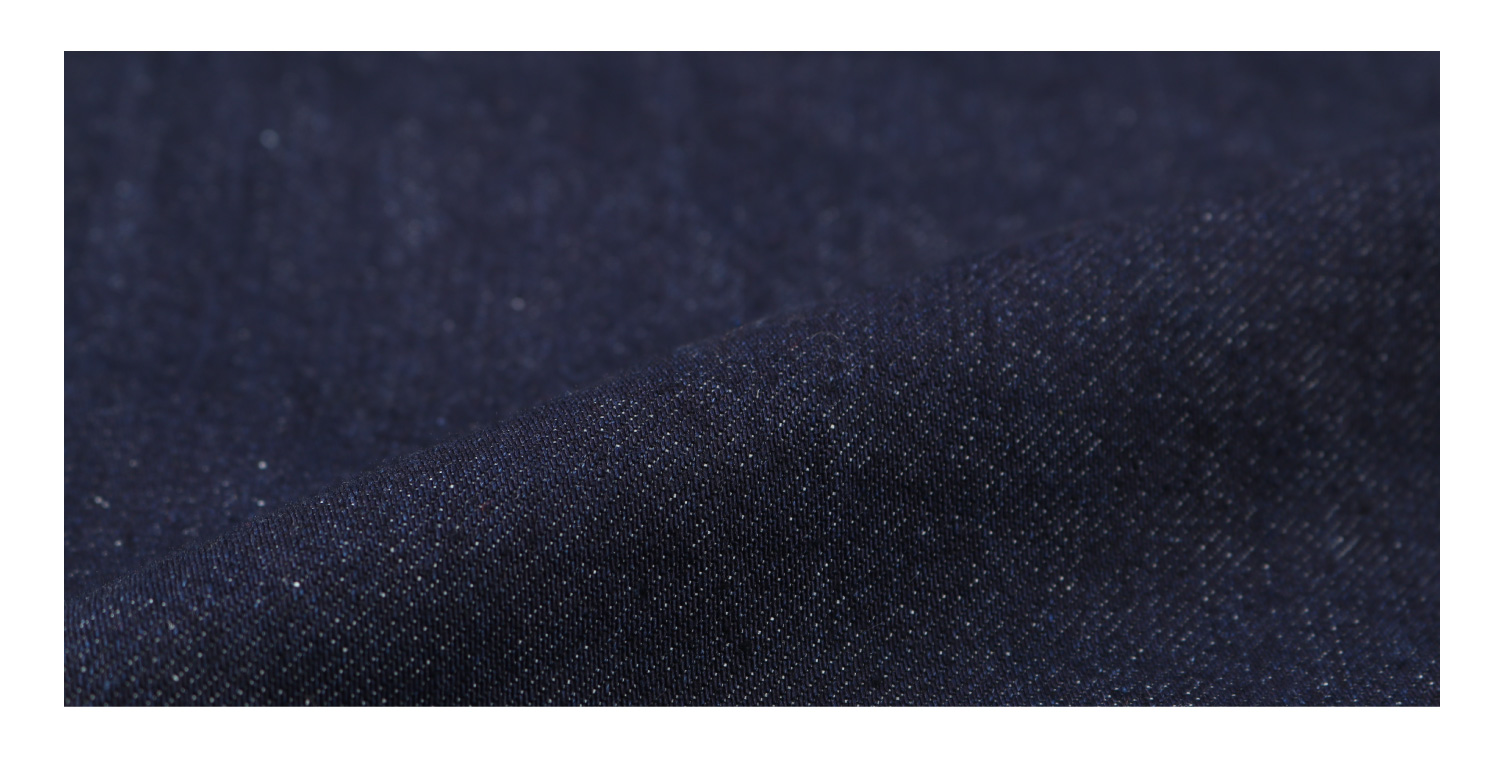 ◦ Washi yarn is made of one long fiber unlike twisted yarn, so it is lightweight but durable.
◦ It has wide surface area, odor components are adsorbed in the fine air layer and deodorizing effect can be expected.
◦ Washi is porous (many small holes), making it highly absorbent and quick-drying. It is highly breathable and does not feel sticky!