JAPAN BLUE JEANS is committed to "MADE IN JAPAN" and all processes are done in Japan.

There are various production processes involved in making jeans, and each process has its own people and craftspeople.

We interviewed 3 craftspeople involved in the production of JAPAN BLUE JEANS.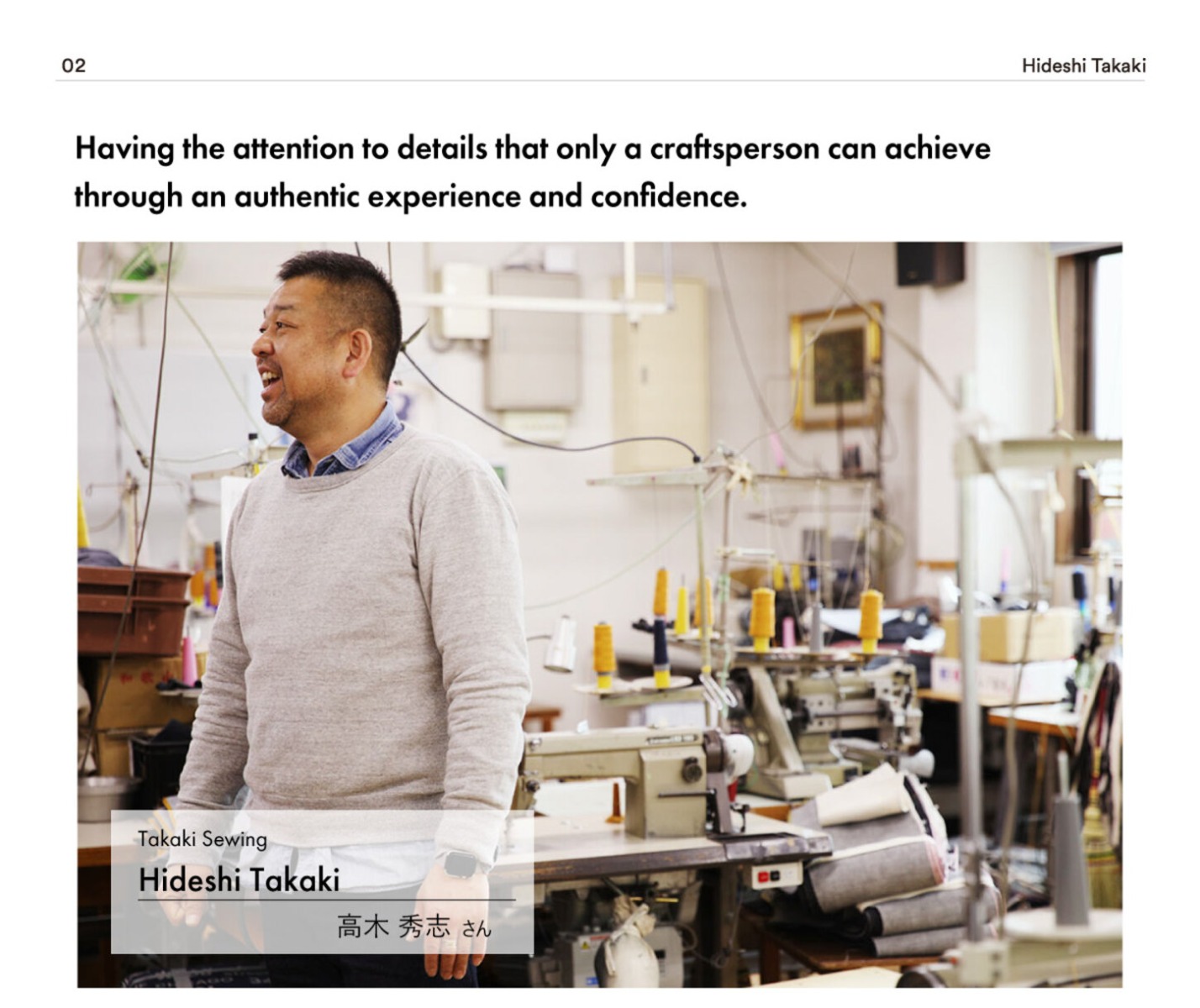 A main task of Takaki Sewing is a process of putting the pieces together after cutting and making them into a pair of jeans.
The factory was established in 1972, and Mr. Hideshi Takaki, the current president, began to talk as looking back on those days.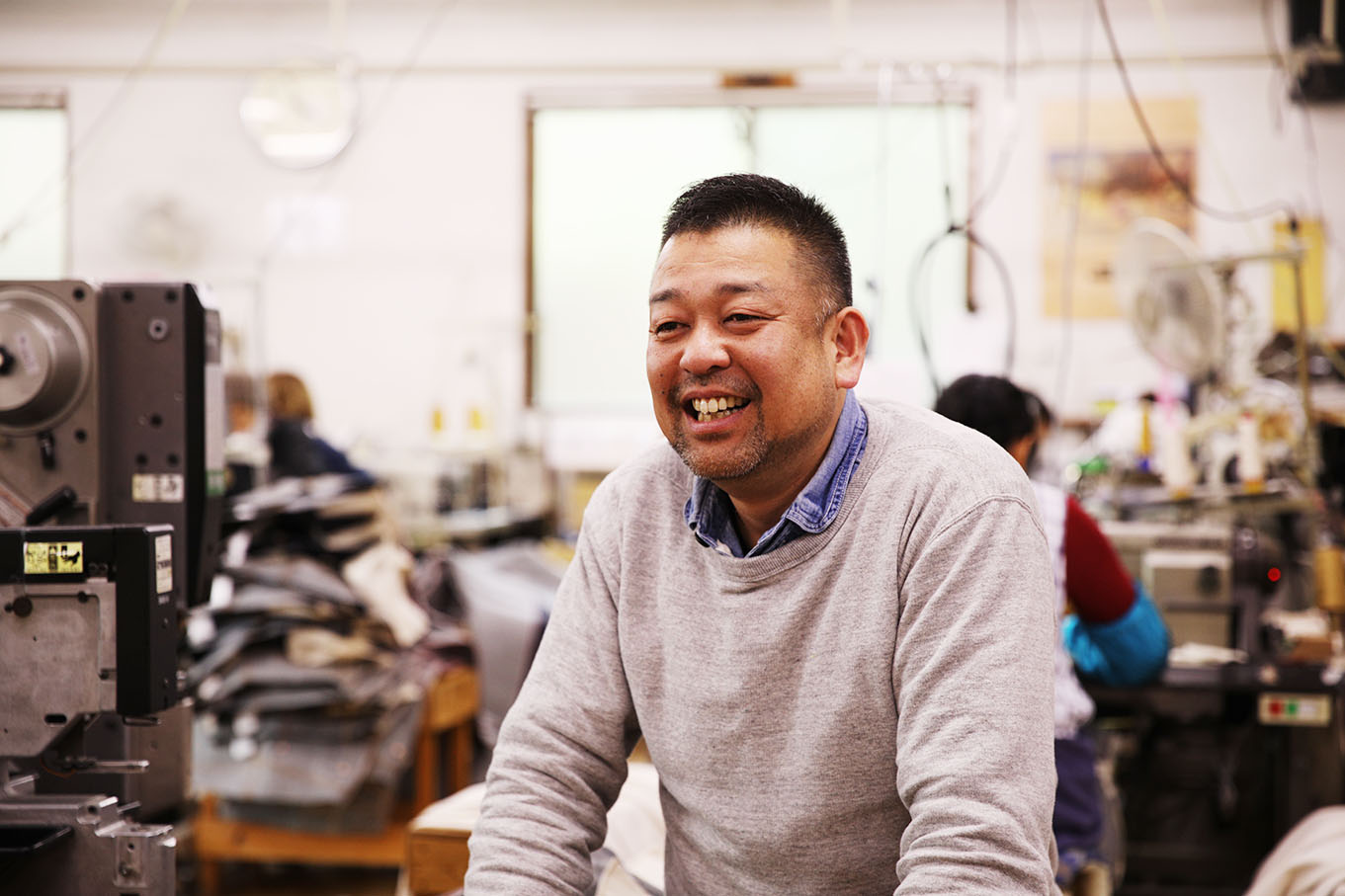 "Our main business was manufacturing clothing in the begging since my dad,
who was the previous president, used to work at an apparel company.
However that was not denim products, we handled all kinds of clothing and
started a business from making button holes and small production.
Thereafter, we have became cooperating with JAPAN BLUE JEANS when
their foundation about 10 years ago. We are in charge of the process from
sewing to putting buttons and rivets for JAPAN BLUE JEANS, and our motto
is 'making things with care'.
The way of sewing is quite unique, with a three-dimensional sewing style, proper thread selection, and even the space of stitching are all done with a sense of our own. While these are based on the specifications, our experience and sense in sewing directly affect the quality of the jeans, so we place great importance on them." This initiative was also the moment when the great change was happened in the sewing process, which until then had been considered just operator work.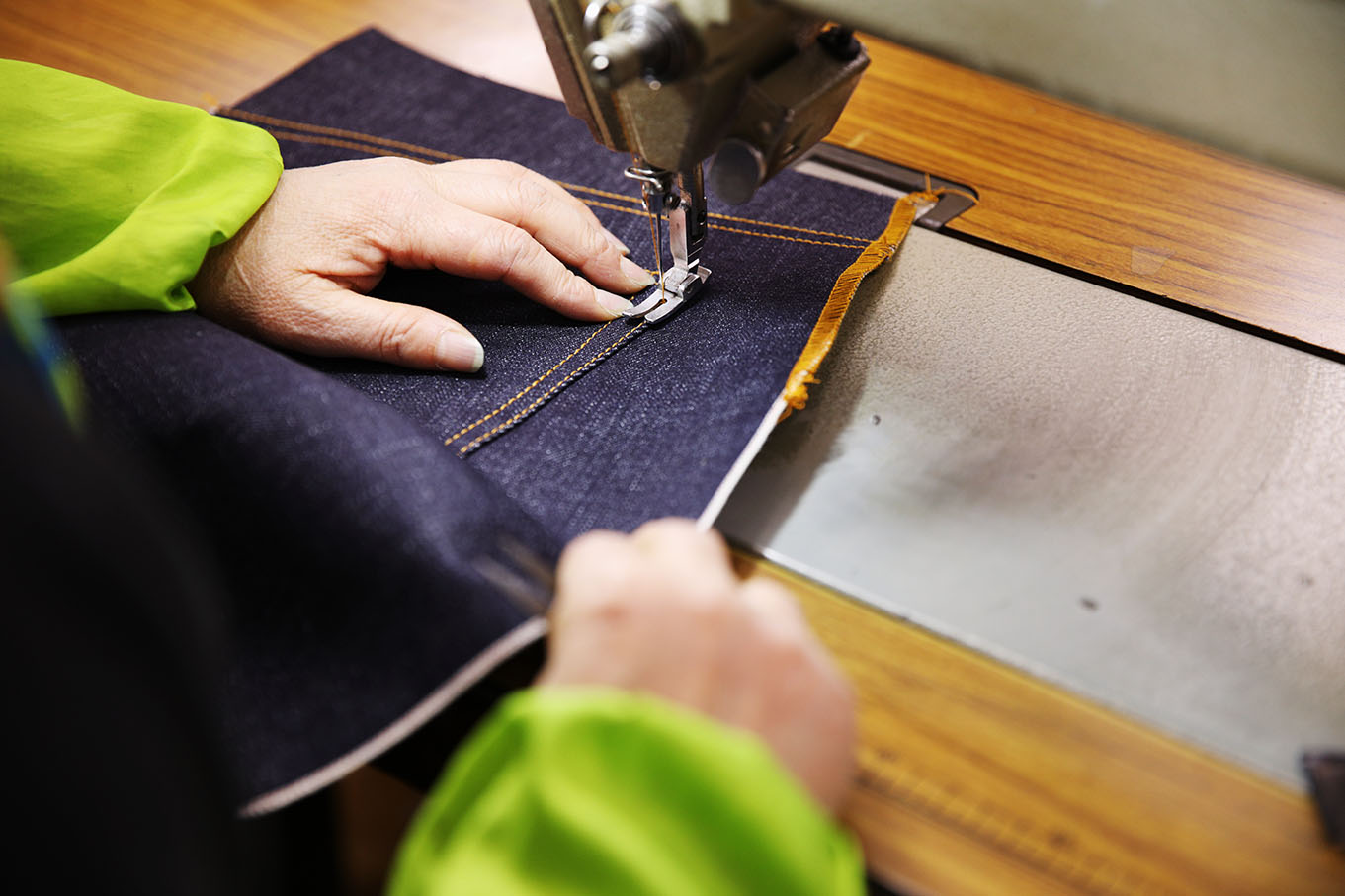 "I think most people don't even notice it, but the way of sewing belt loops. The original charm of jeans is condensed in the beauty
created by the curves of the back pockets. 'Jeans are all about the back'. Those Mr. Takaki's thoughts are into the attention to
details.