Hello.
Today, I introduce our physical store.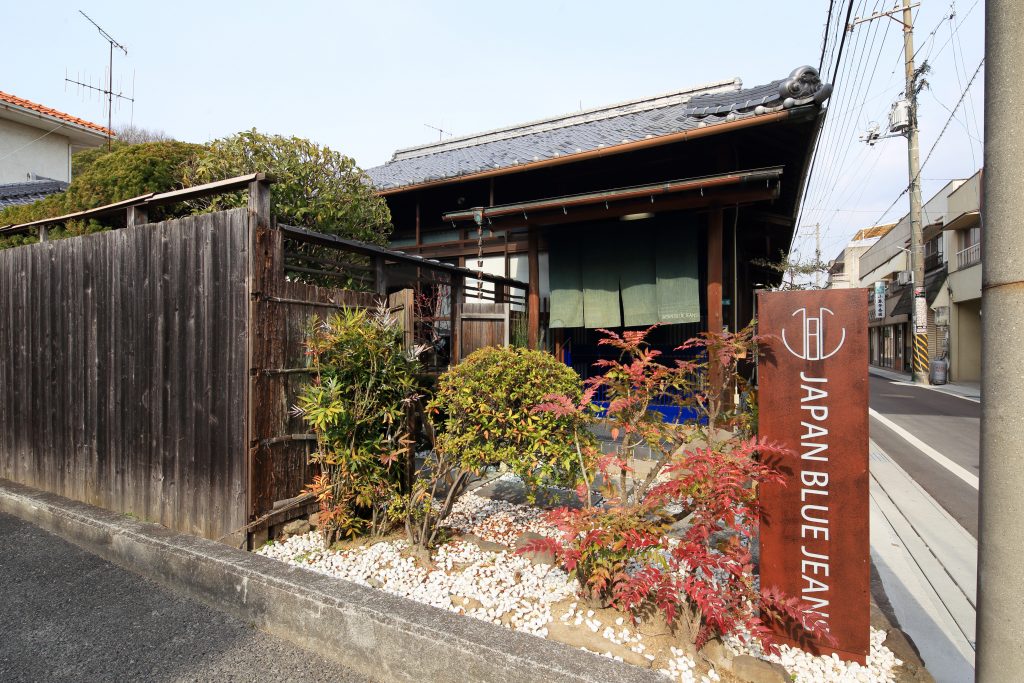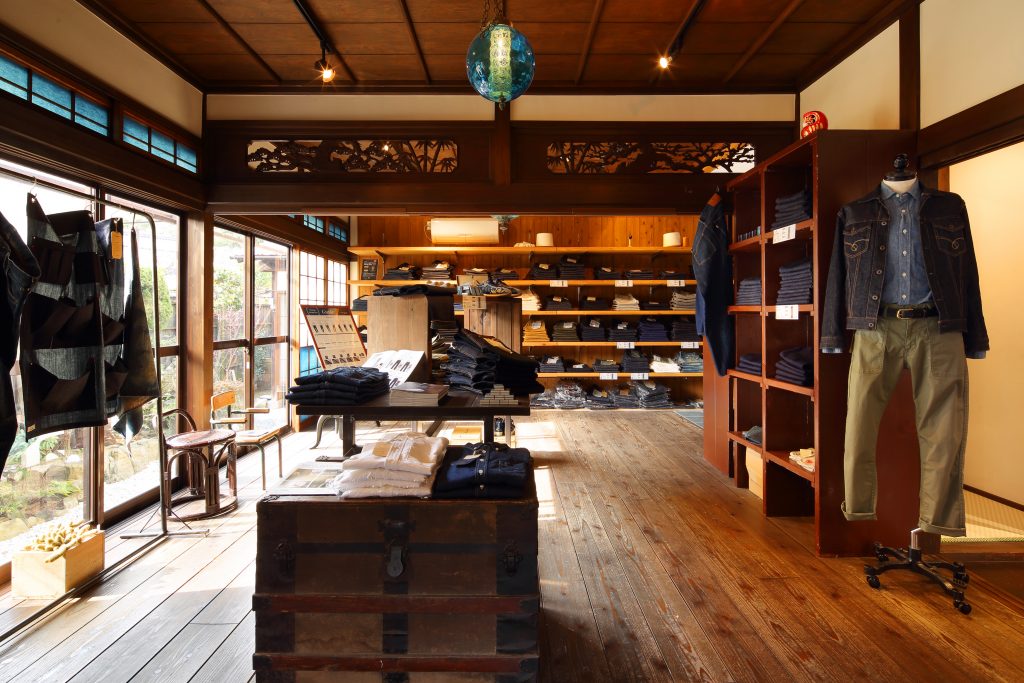 KOJIMA Store
Location: 1-14-10 Kojima-ajino, Kurashiki-shi, Okayama
Opening hour: 10 am - 7 pm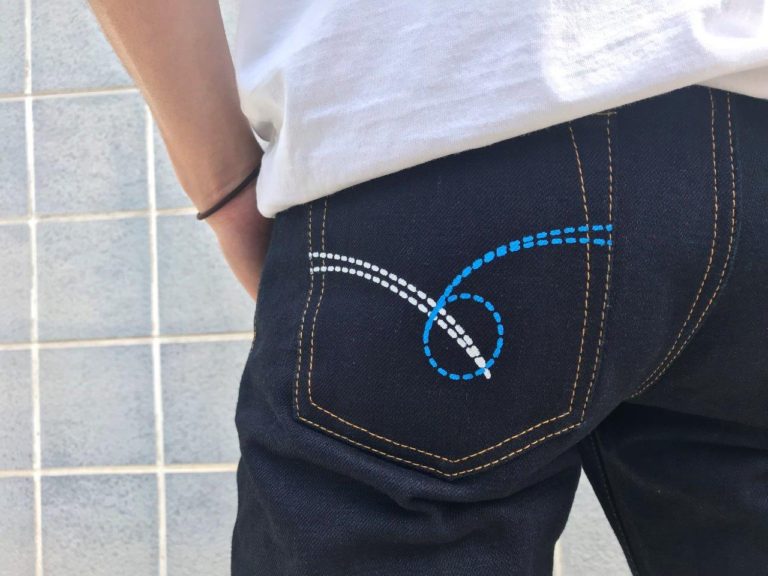 J0412KZ1 16.5oz Military Monster Tapered
This Jeans is Kojima store limited model.
The back print images 'Seto bridge'.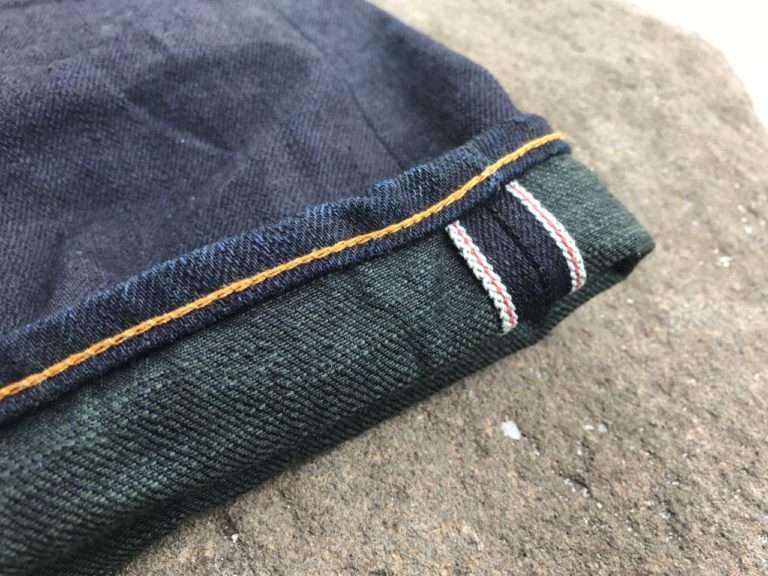 16.5oz American×Australia Cotton. The fabric is slubby and vertical yarn uses olive color.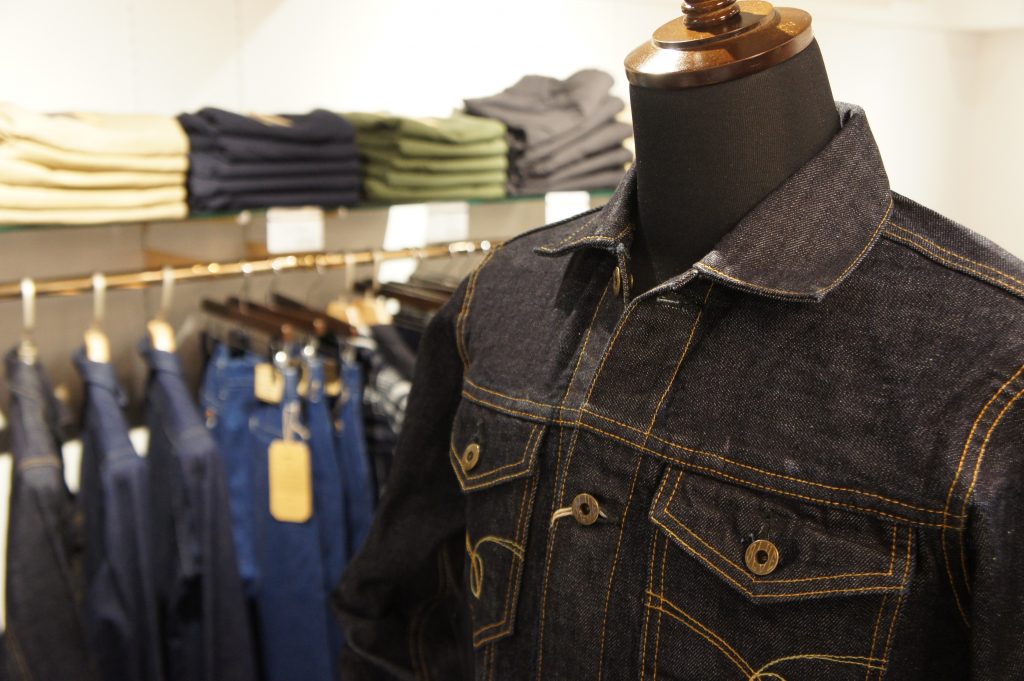 SHIBUYA Store
Location: 5-28-7-103 Jungu-mae, Shibuya-ku, Tokyo
Opening hour: 11 am - 8 pm
This jeans Shibuya store is limited.
The silhouette is a super slim fit.
The skinny usually use soft and stretch fabric, but this is 14oz and 100% cotton texture.
However, this material is Zimbabwe cotton.
So, it will fit better after wearing several times.
UENO Store
Location: 6-8-22-101 Ueno, Taito-ku, Tokyo
Opening hour: 11 am - 8 pm
These jeans are Ueno store limited.
This wide silhouette doesn't have our regular jeans.
The texture is 14.8oz American hard touch cotton.
ASAKUSA Store
Location: 2F Marugoto NIPPON BLDG, 2-6-7 Asakusa, Taito-ku, Tokyo
Opening hour: 10 am - 8 pm
Asakusa limited Jeans is coming soon...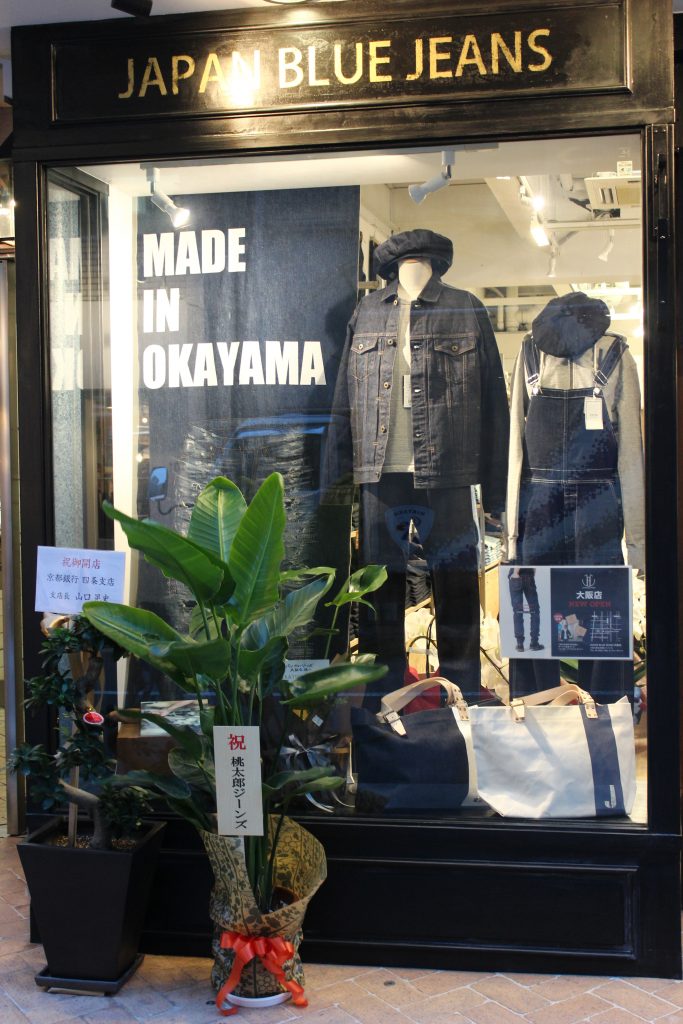 OSAKA Store
Location: 1-11-6 Minami-horie, Nishiku, Osaka City, Osaka
Opening hour: 11:30 am - 8 pm
J0626OS1  18oz Hi-Tapered Vintage Selvage
The texture is 18oz super slubby.
The stitch is a red color inspired from Osaka.
KYOTO Store
Location: 536 Higasigawa-cho, Takoyakushi-kudaru, Teramachi, Nakagyo-ku, Kyoto-shi, Kyoto
Opening hour: 11 am - 8:30 pm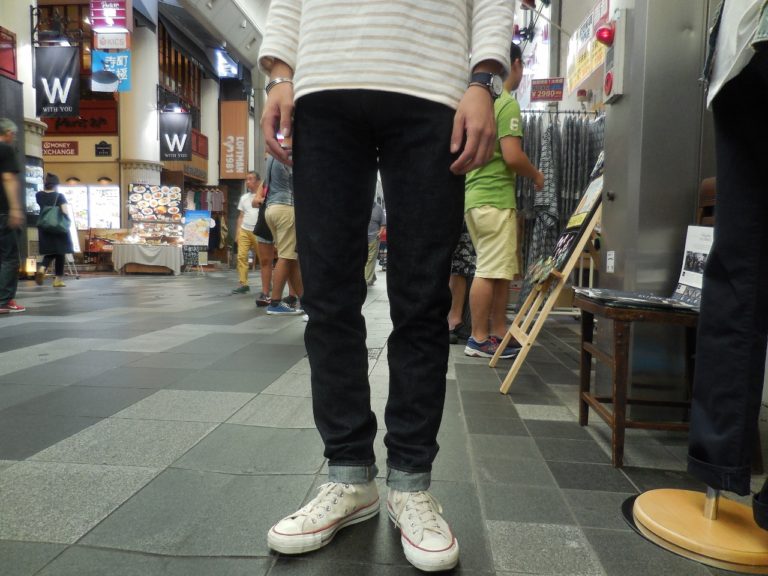 J0611JZS  14.8oz Hi-Tapered Selvage Jeans
This is the Kyoto store's limited model.
14.8oz hard US cotton texture.
Please stop by when you come to Japan!