- OUTFIT 1 -
Put an open collar shirt in instead of T-shirt, neck area looks neat.
It can make the outfit more stylish than usual.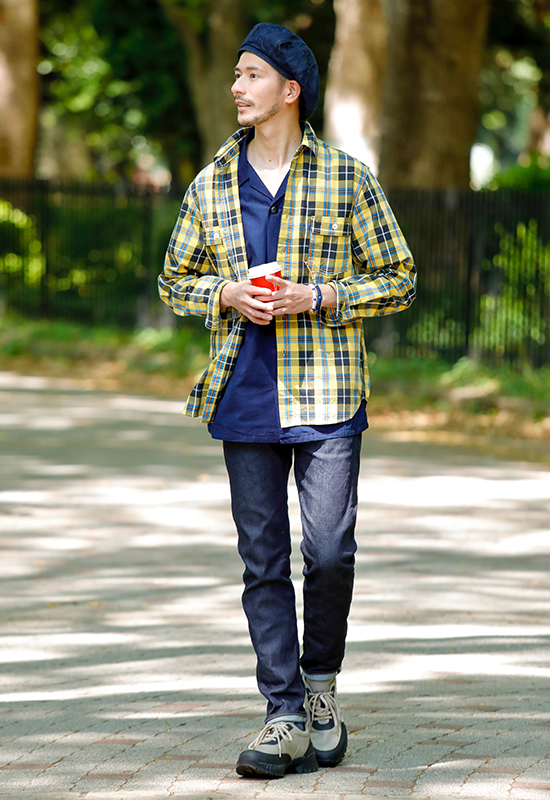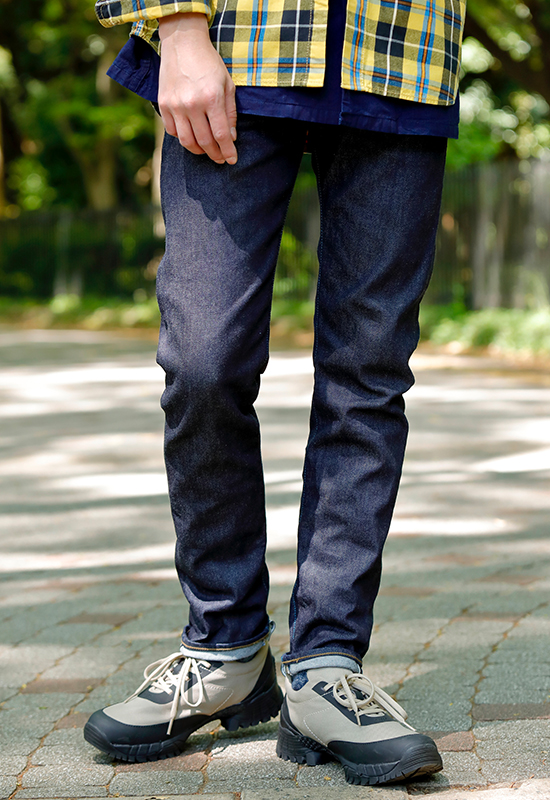 Work shirt                                     Open collar short sleeve shirt        CIRCLE Skinny                               Beret
/ Twill check                                  / Indigo chambray                        / 12.5oz stretch selvedge               / 10.5oz denim
- OUTFIT 2 -
Blue-on-blue, one tone outfit.
Using items in similar colors make the outfit sophisticated.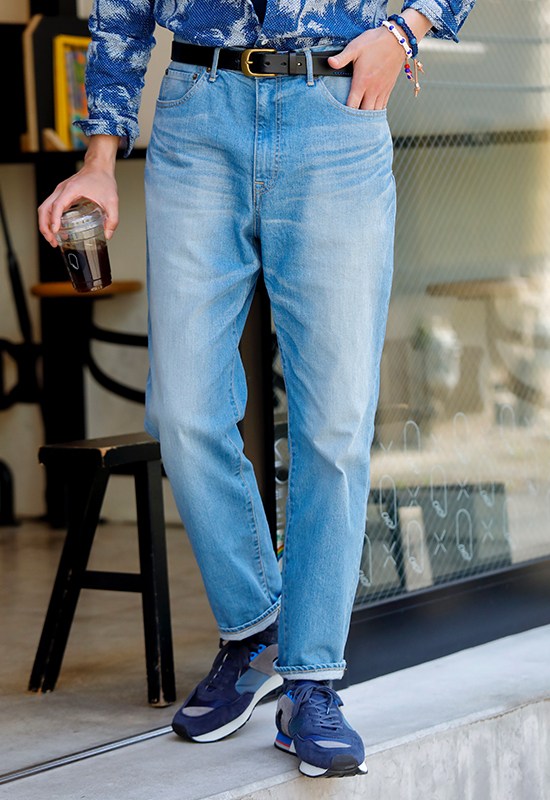 Work shirt                                     Calif T-shirt                                  CALIF. New straight                       Leather belt
/ Indigo dobby discharge                / 7.7oz Cote d'Ivoire cotton           / 12oz easy denim                         / Tochigi leather