Hi,
It's getting warmer and warmer, and feels like summer is coming soon.
Have you guys checked new clothing for summer?
If you haven't yet, we'd love to show you something!
So this is our recommended item, "Japanese Traditional Design Open Collar Shirt"!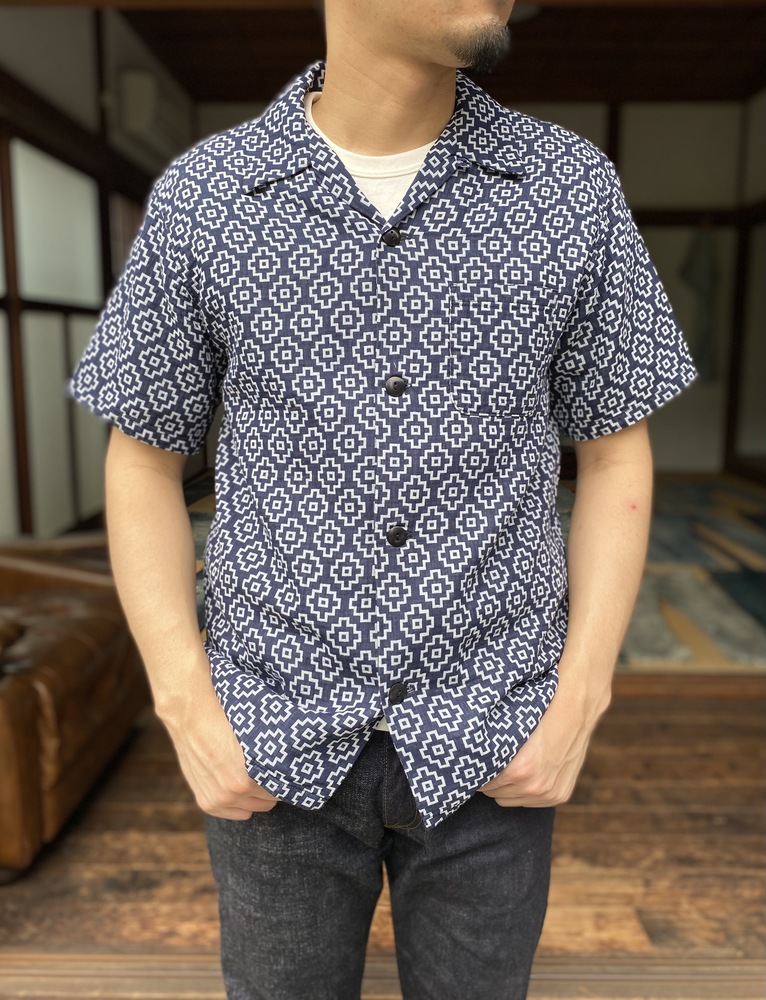 J908651 Open Collar Shirt (Discharge print)
Model: 177cm
Size: M
We use double gauze fabric and it is very soft and great feeling.
Excellent absorbency and highly breathable, so comfortable for summer!
You can enjoy both styles with buttoning up and unbuttoning.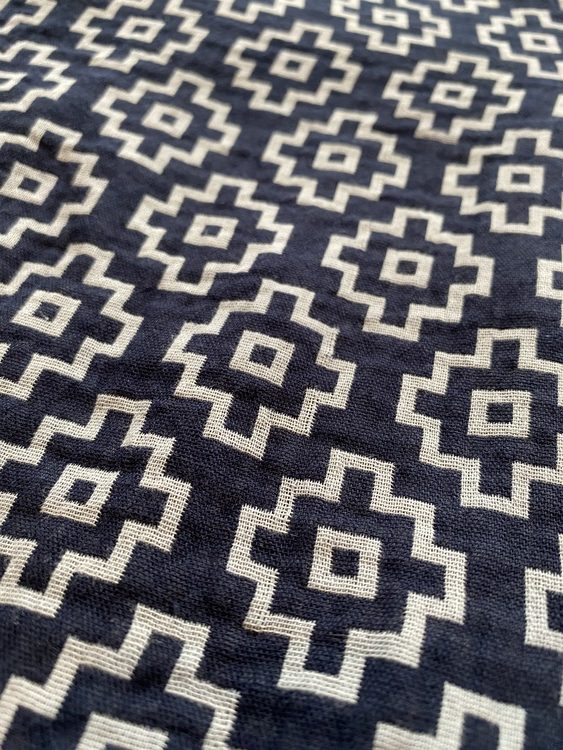 Indigo dyed double gauze fabric with a traditional Japanese pattern.
Jacquard weave instead of printing gives 3D looking and the pattern come up to the surface.
This item is seasonable so the stock is limited.
If you are interested in please check it out asap!