At JAPAN BLUE JEANS Kojima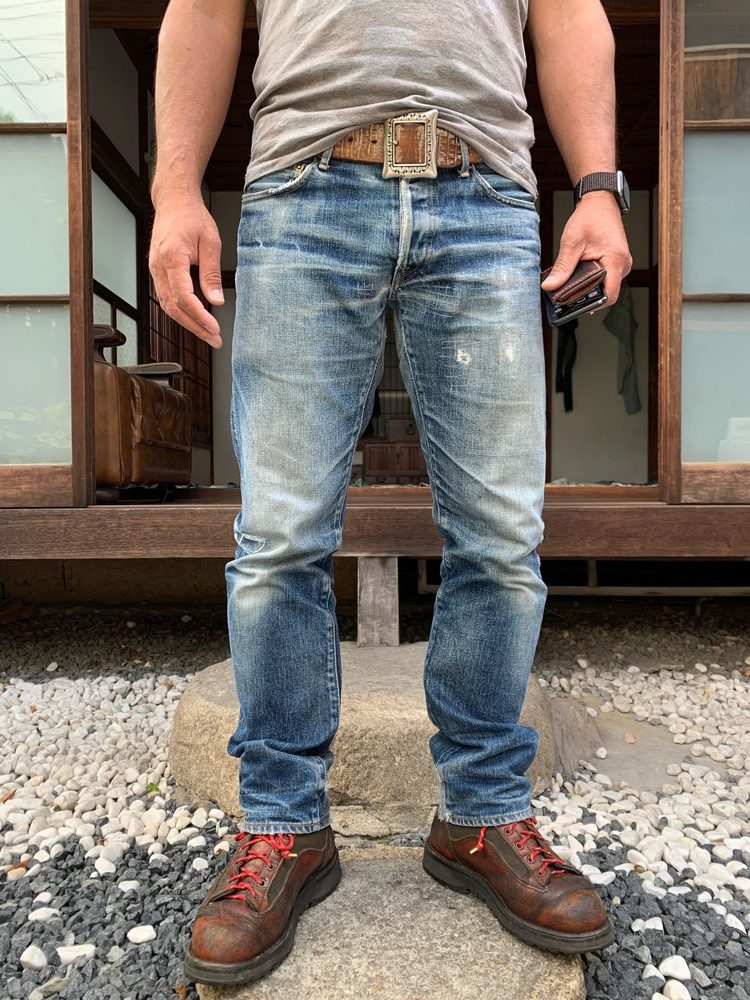 Item no: J0201JBS  (end of production)
Similar to this fit ↓
J301 CIRCLE Straight / 14.8oz USA Cotton Selvedge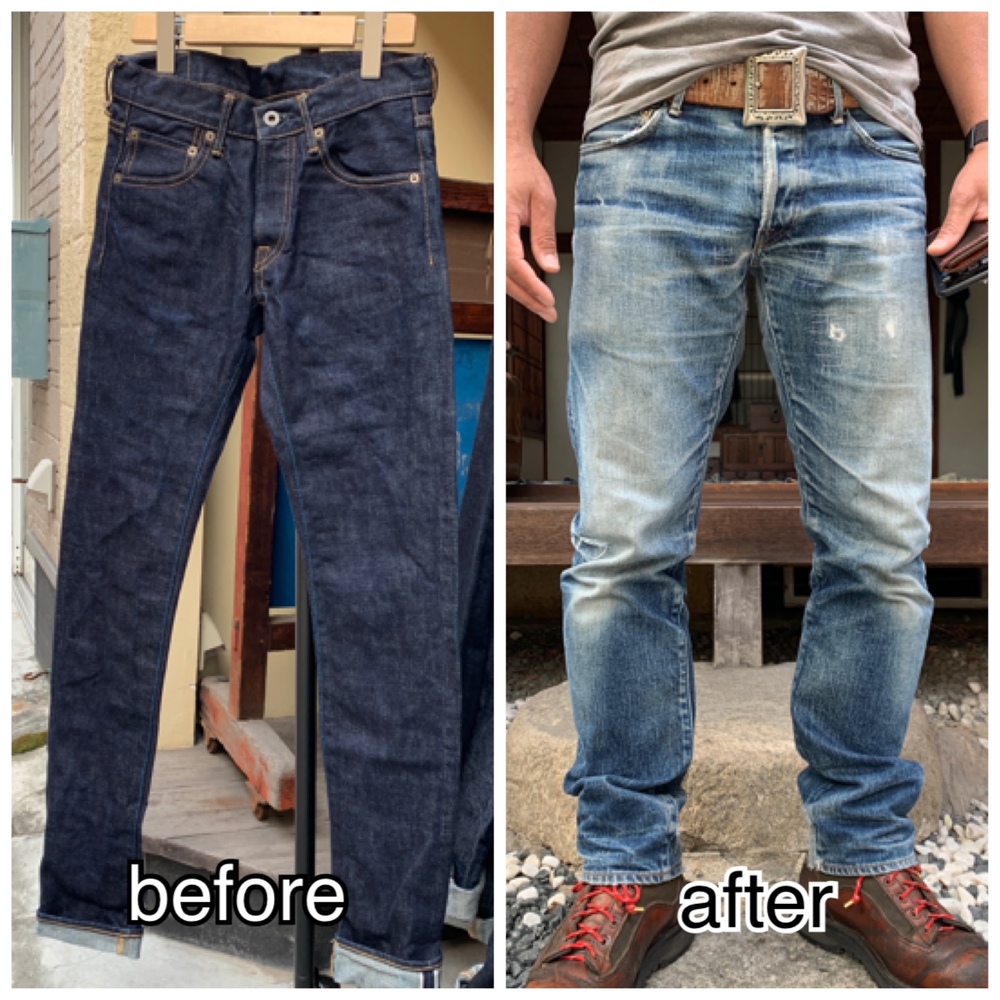 Worn: about 5 years
Frequency: 3 or 4 times in a week
Wash when get dirty.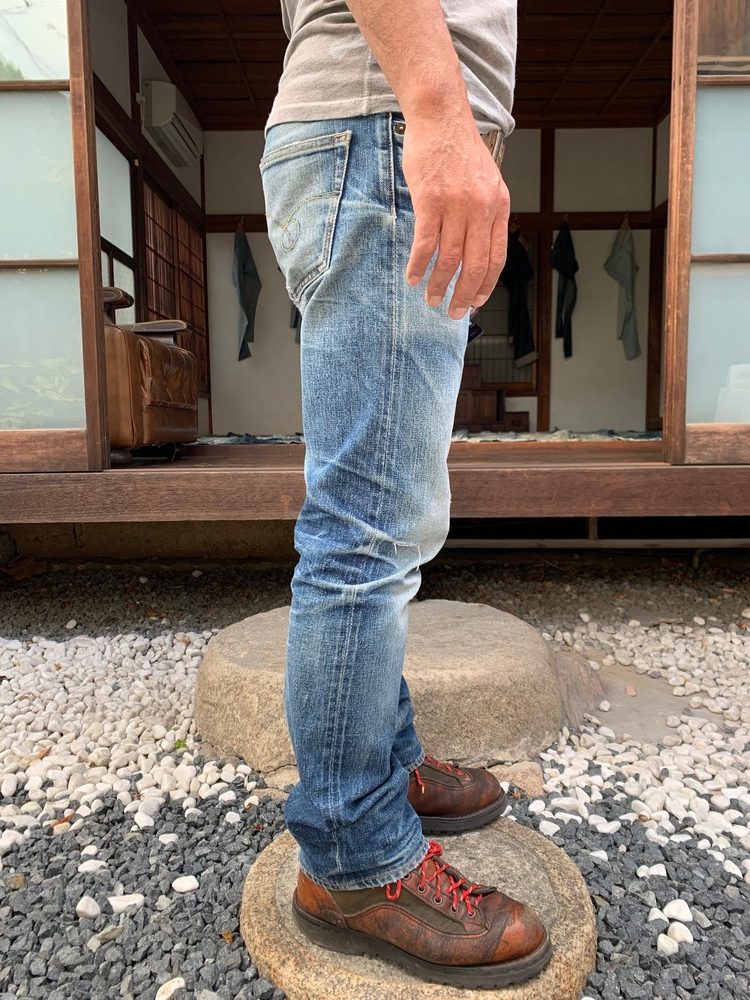 The vertical lines of side selvedge are clearly appeared.
Knees had been getting white by fading.
We can see the vertical fades well!
"Puckering (hem)" is also beautiful!!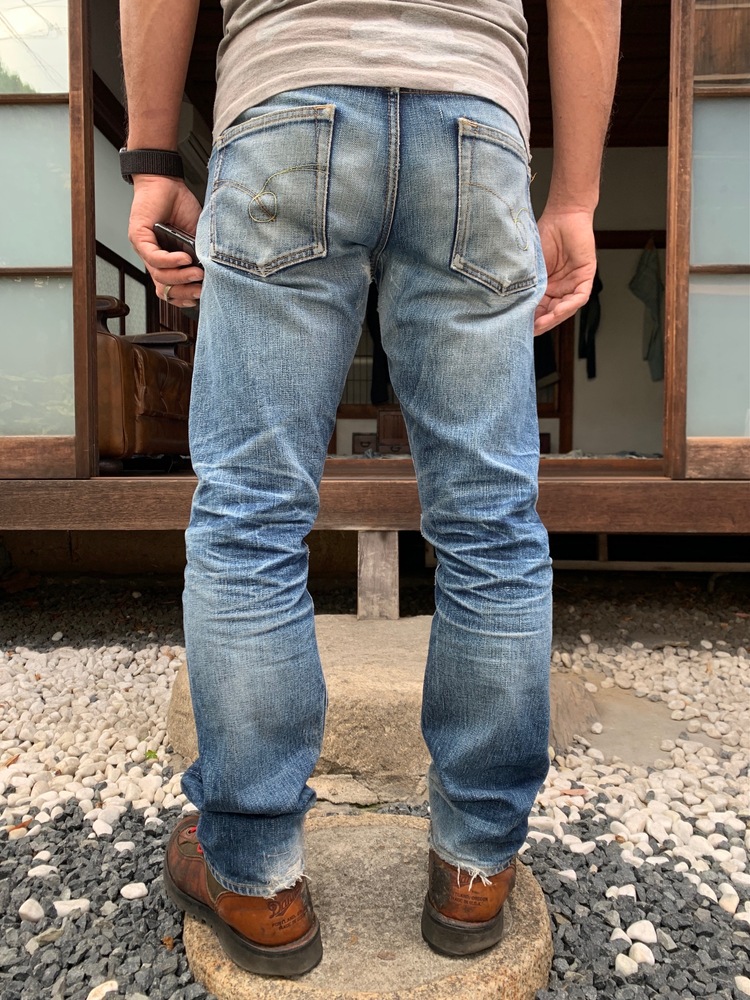 The back side.
"Honeycombs" are clearly appeared!
Damages of the hem are so coooool!!!!!!!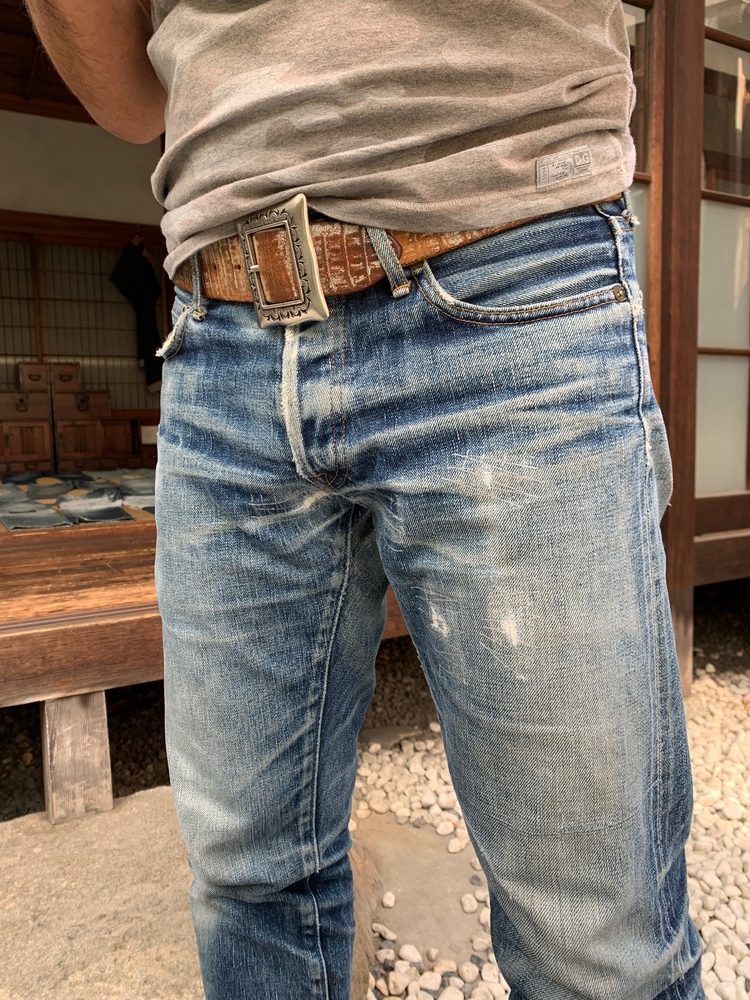 "Whisker" part is fading so well and can see the shade clearly.
You can also see the marks of buttons on the front fly.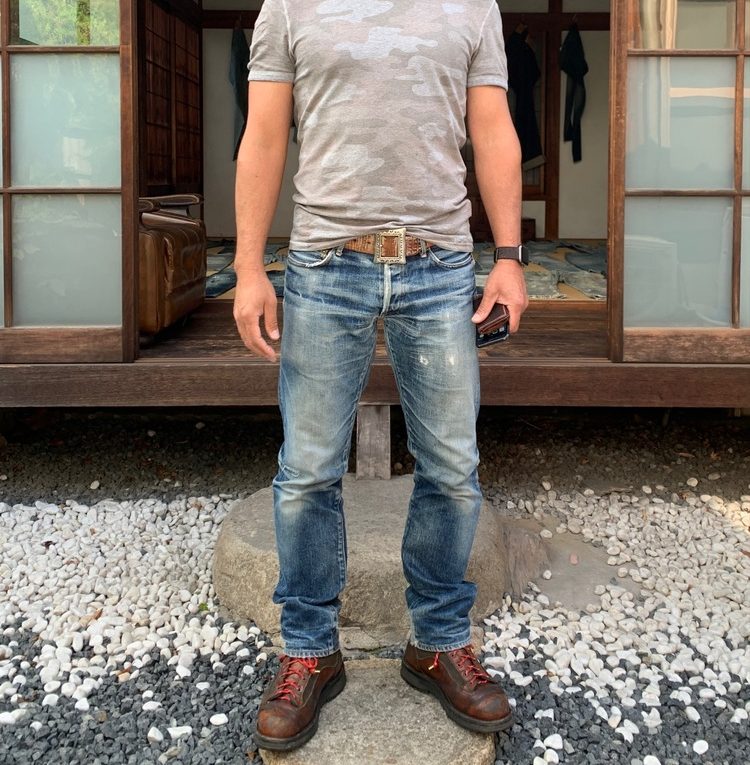 Check jeans with same fabric ↓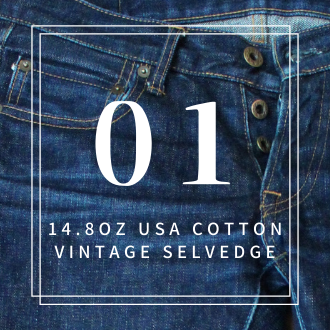 See more "faded jeans" ↓