Hi,
Today's blog is the report of first washing of SONODA's monster jeans. Hope you'll enjoy!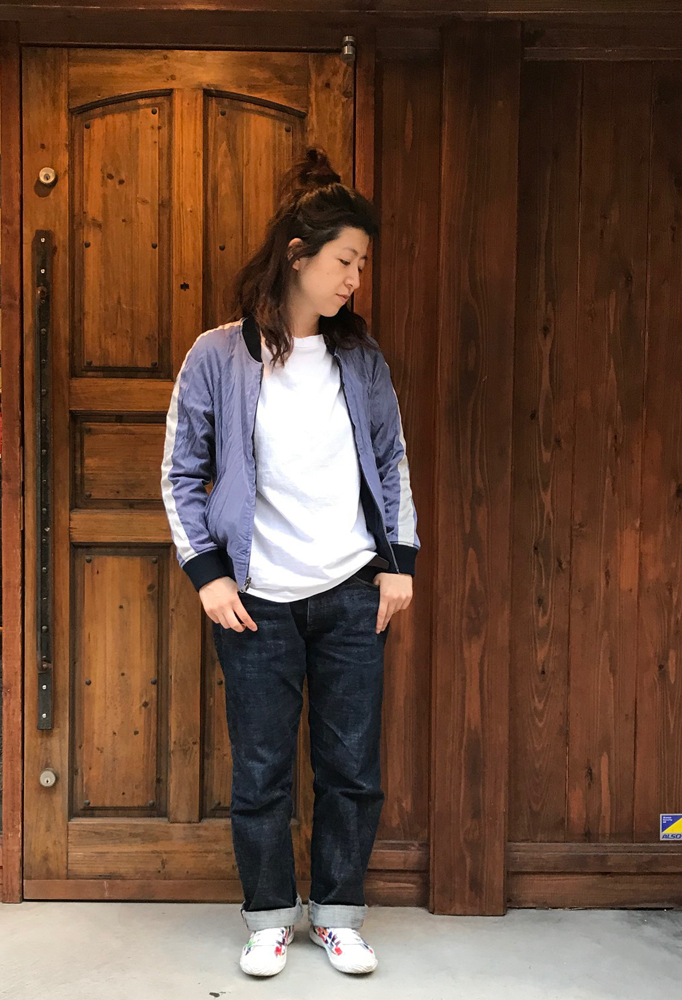 J466  CIRCLE CLASSIC STRAIGHT  16.5oz Côte d'Ivoire Cotton Selvedge Jeans (Monster)
This monster denim is woven under weaker tension, so it is 16.5oz but not too hard.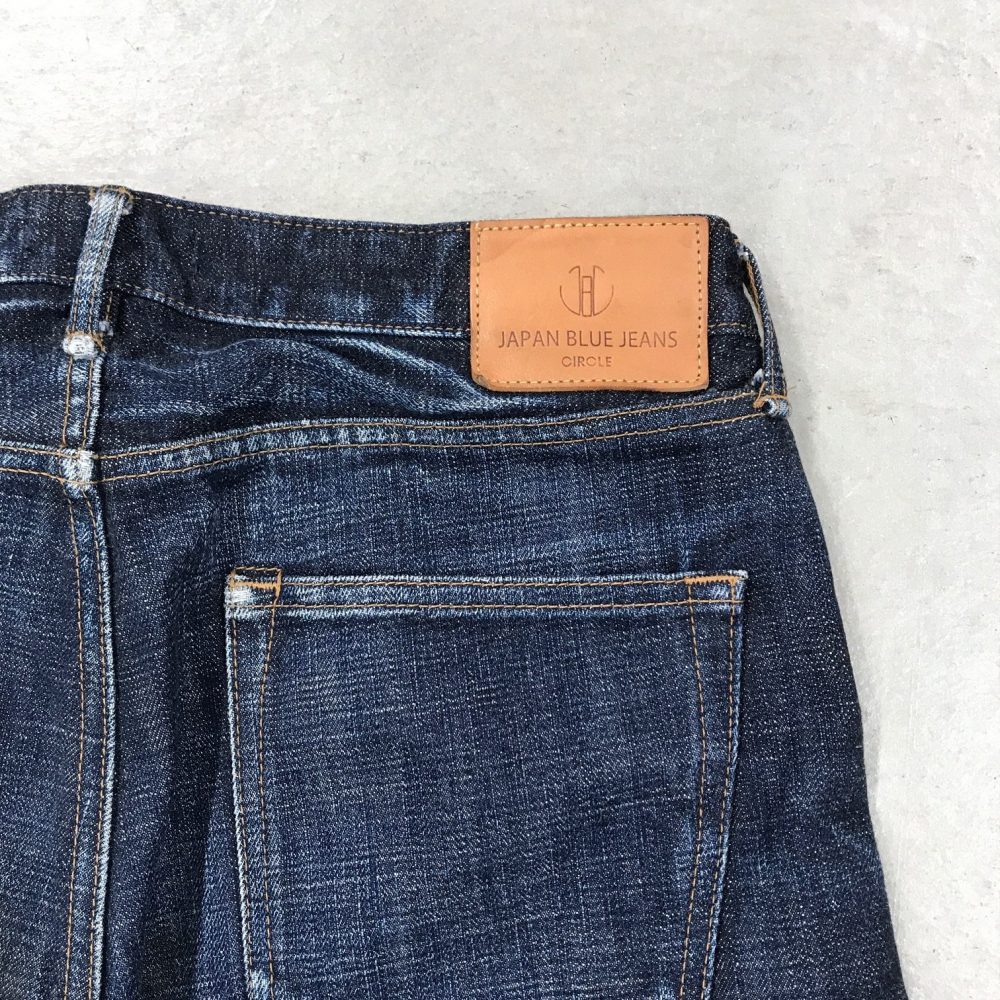 Let's see fades after washing!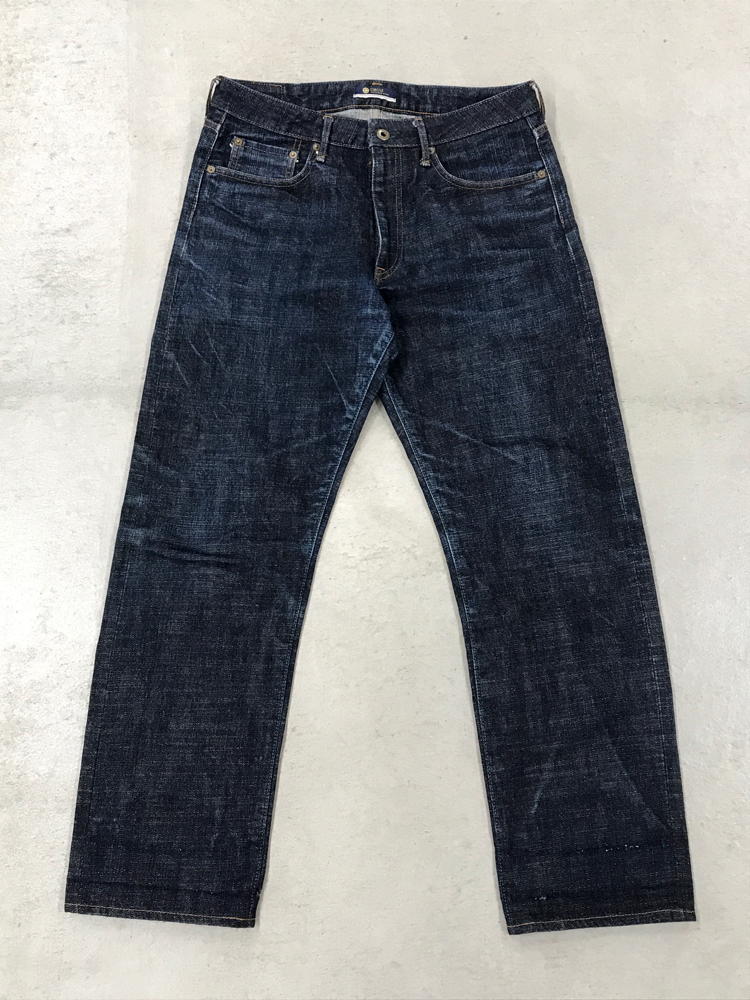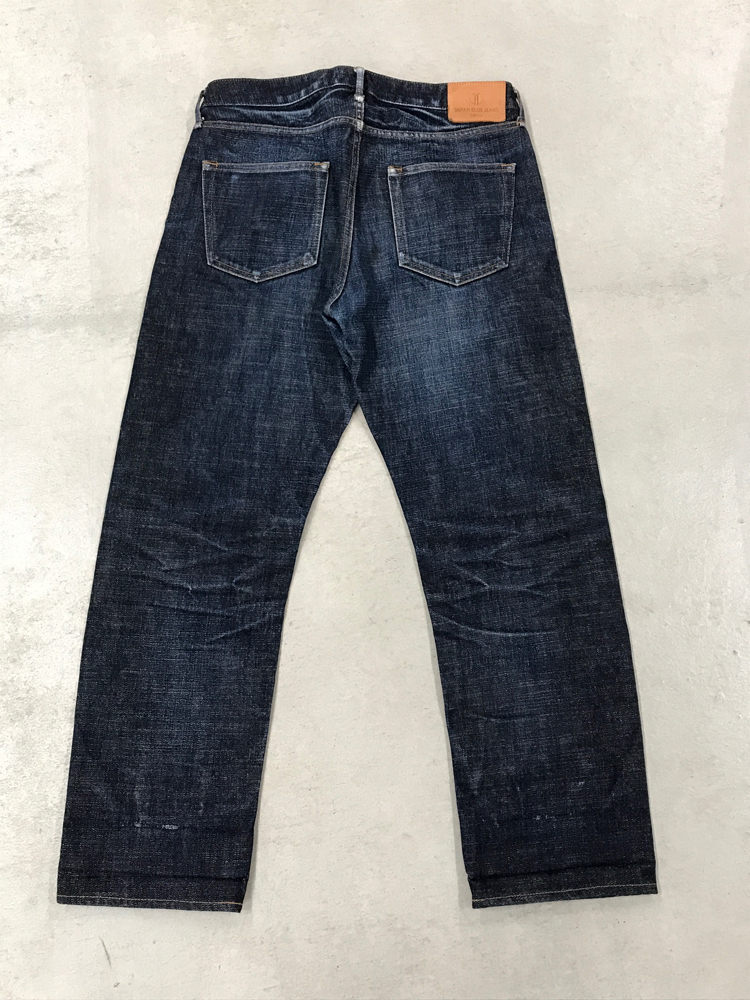 We honestly thought that they would fade more sharply because she didn't wash them for a year.
However the jeans is wide model and also she used denim soap, which focuses on removing dirt and keep as much indigo as possible, the color didn't fade as much as we thought it would.
SONODA said that "the jeans seemed to be faded more when she had washed using other detergents".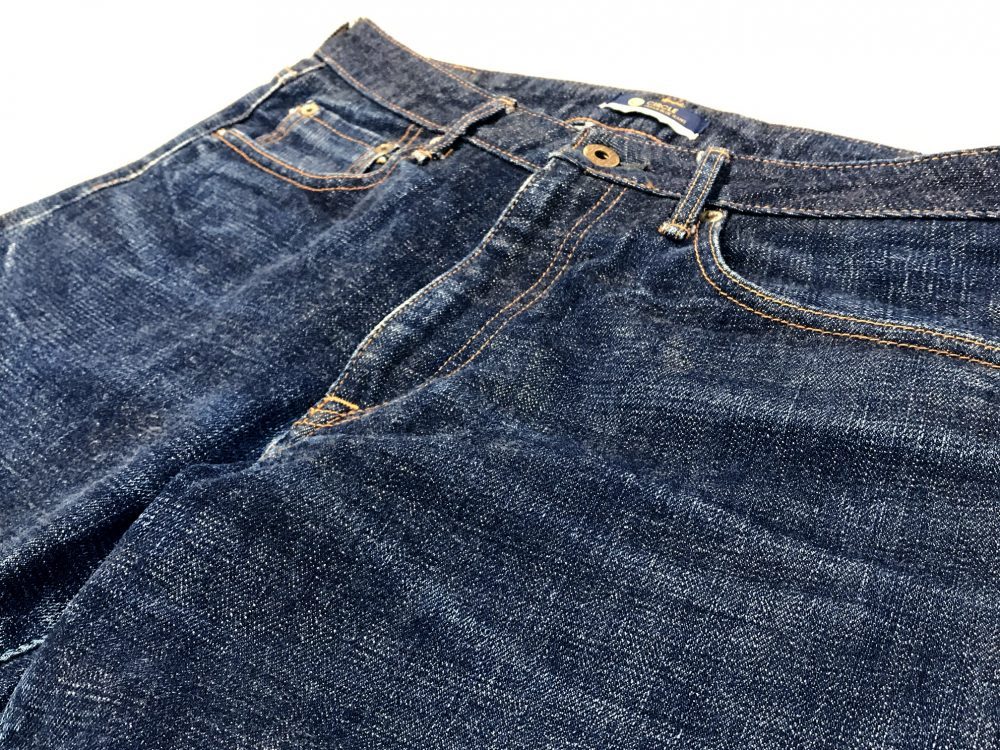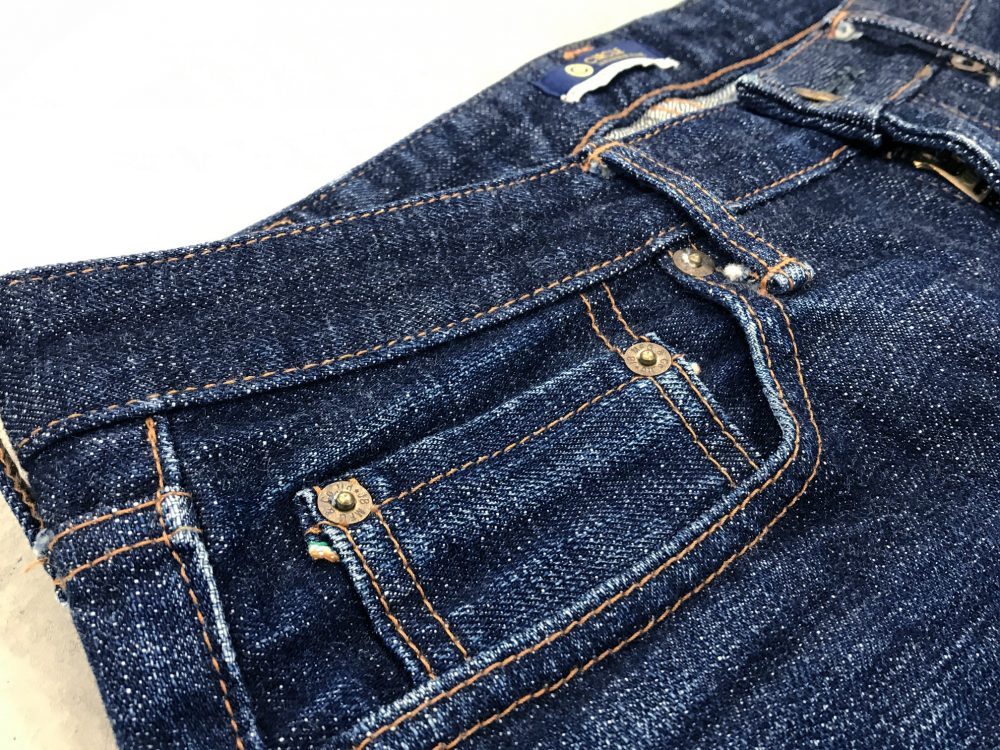 "Whisker" is appeared slightly since she chose a loose size and also they are classic straight, which is the widest model of CIRCLE collection.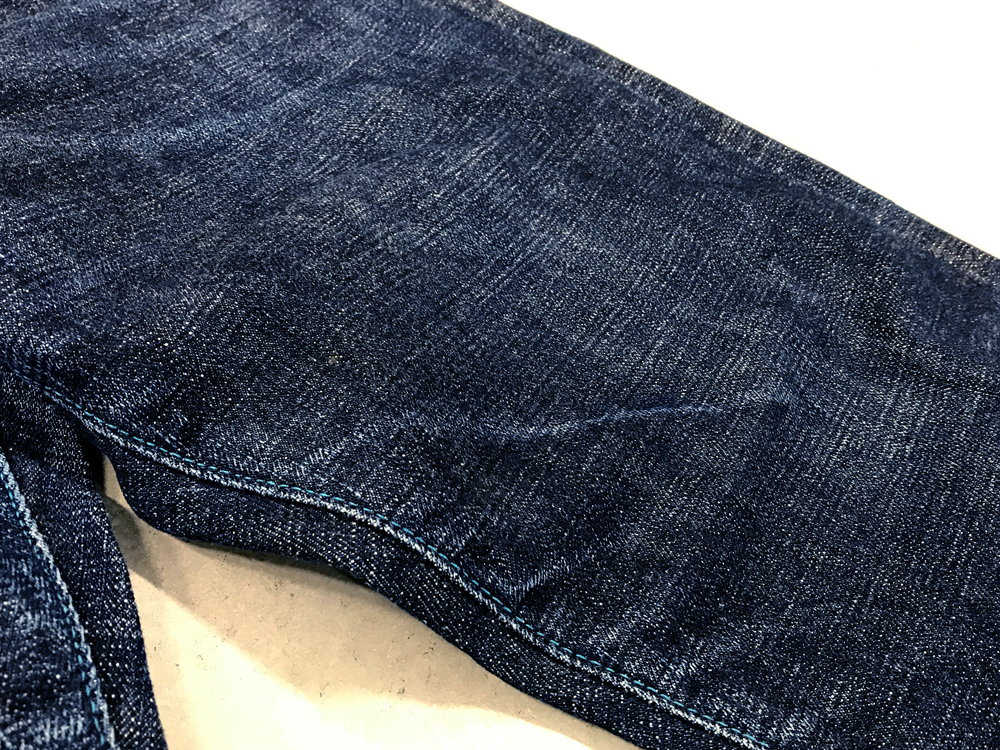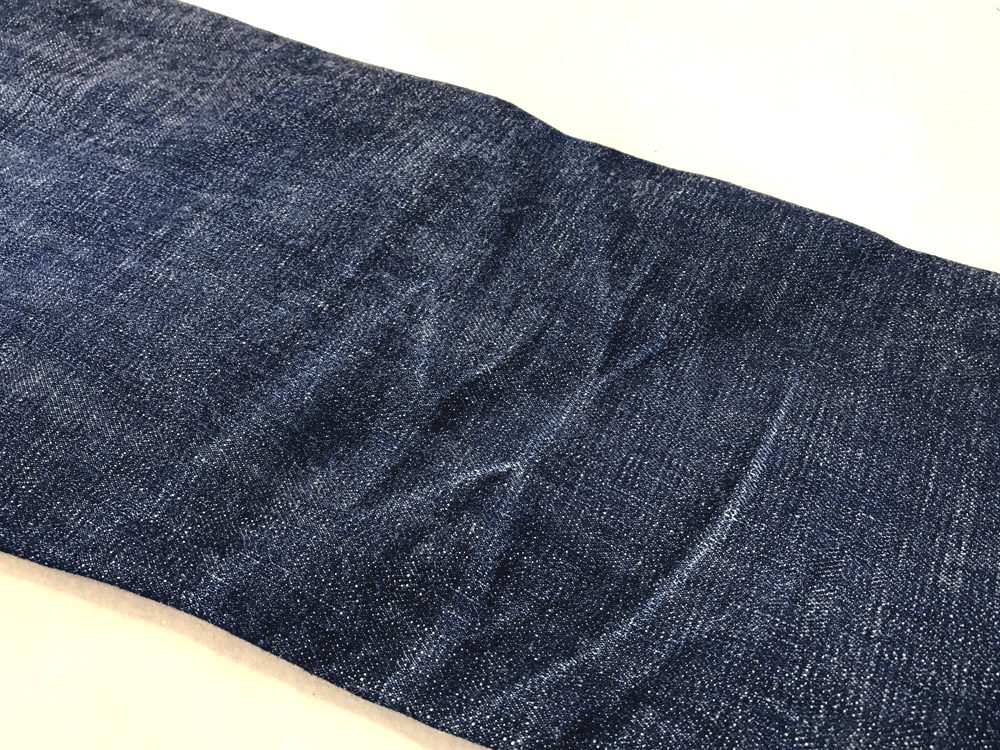 "Honeycombs"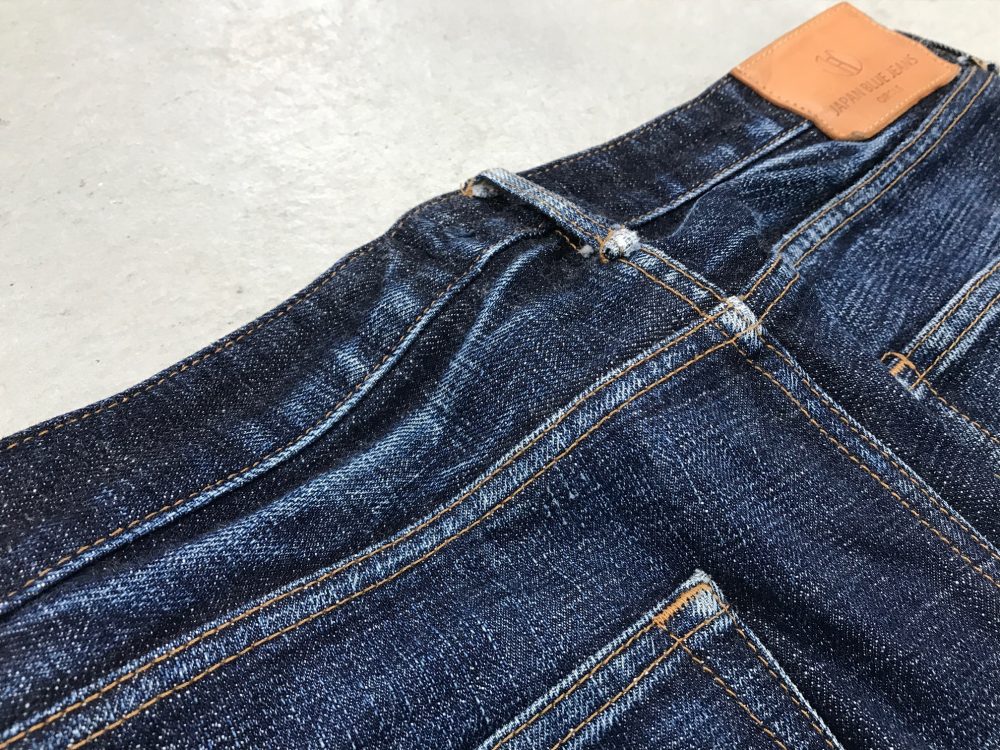 We can see the fading quite well here due to scraped by backpack.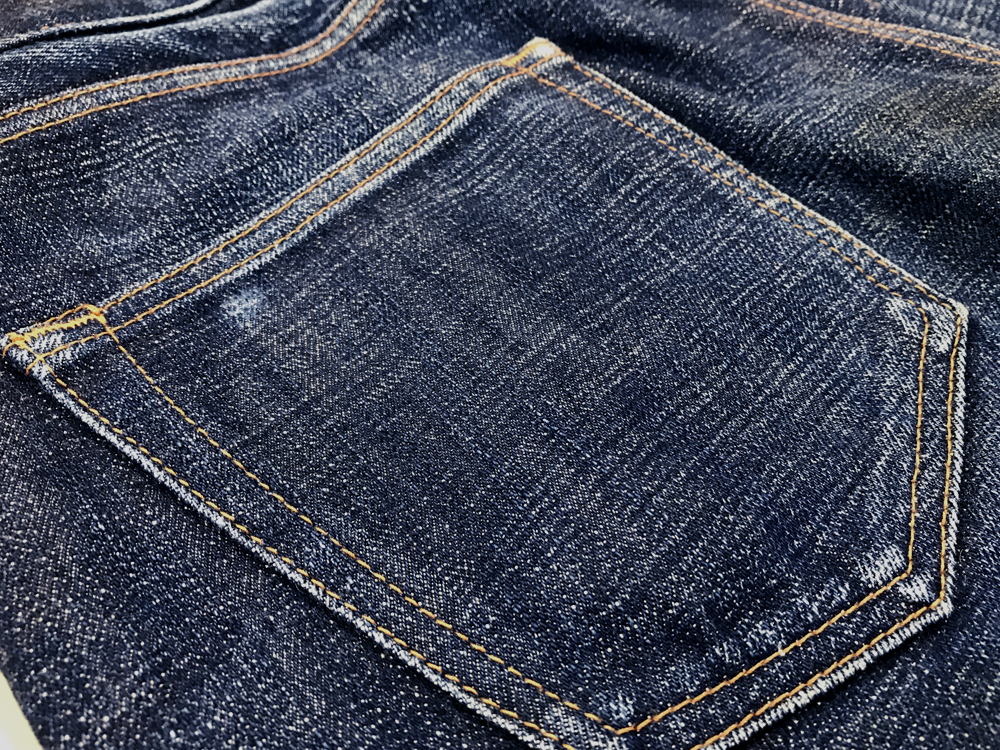 It's getting hotter and everyone might think that 16.5oz is too heavy to wear, but SONODA says "The combination of woven under weaker tension and wide fit make it surprisingly alright!".
If you want to try to grow up heavy oz jeans all year round, maybe focus on "denim woven under weaker tension" and "wide fit"!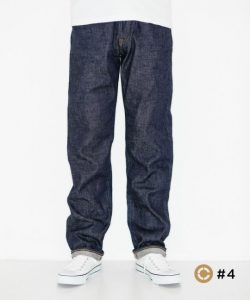 J466 CIRCLE Classic Straight / 16.5oz Côte d'Ivoire Cotton Selvedge