Hi,
Did you check our special 10th anniversary collection?
We are going to share the wearing report from Akagi, our staff at JAPAN BLUE JEANS Ueno store, about 10th anniversary items.
-- -- -- -- -- -- -- -- -- -- -- -- -- -- -- -- -- --
JAPAN BLUE JEANS is celebrating its 10th anniversary this year!
I'd like to share some photos and talk about my thoughts on the items!
What I bought is J10TH4 (Classic straight) and J10THJ (Denim Jacket).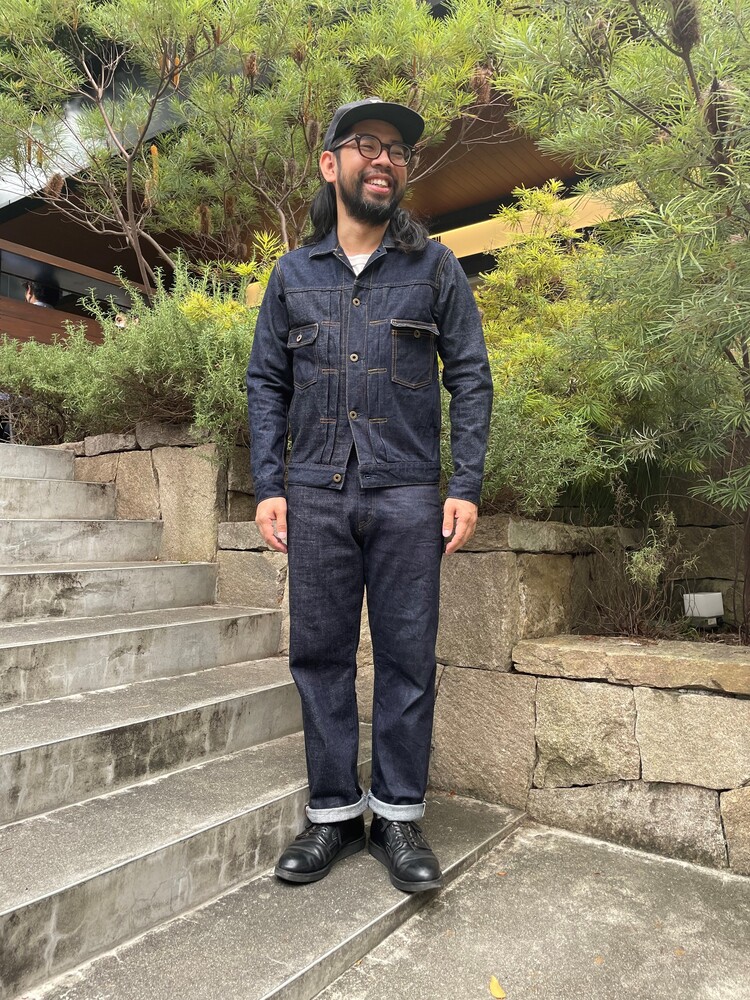 STAFF: Akagi
HEIGHT: 165cm  / WEIGHT: 65kg
Size: J10THJ (Denim jacket) - 38   / J10TH4 (Jeans)  - 30in
*I'm wearing a just fit size for J10THJ, can only wear T-shirts and light shirts as inner.
[I usually wear size 38 (M) for tops, and 30 in for jeans.]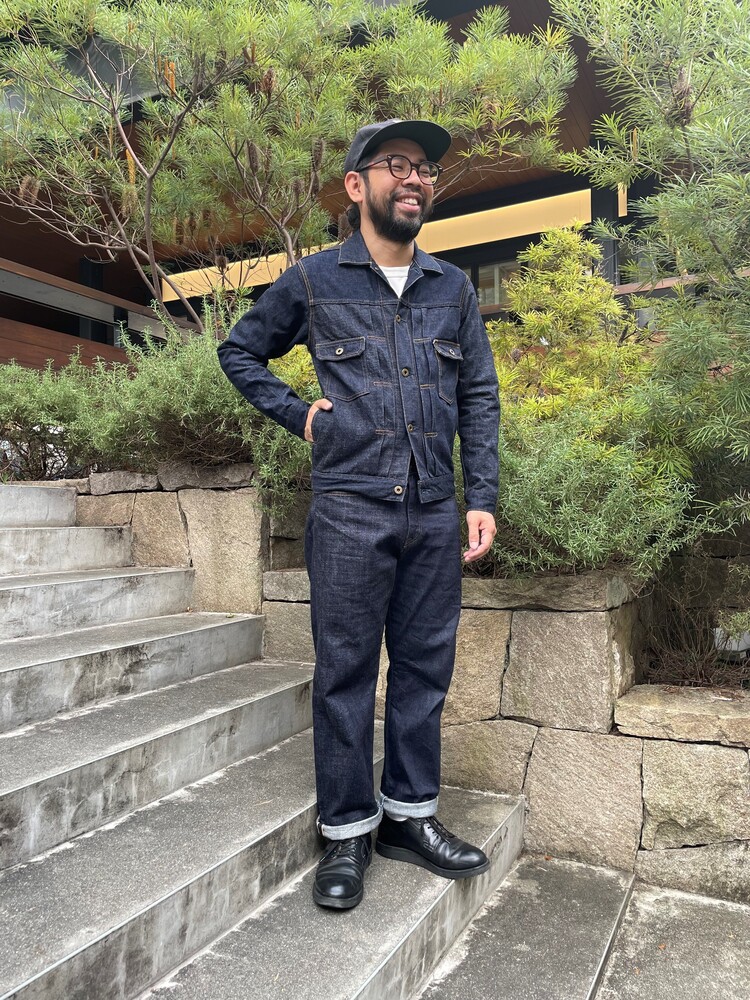 Very handy with pockets!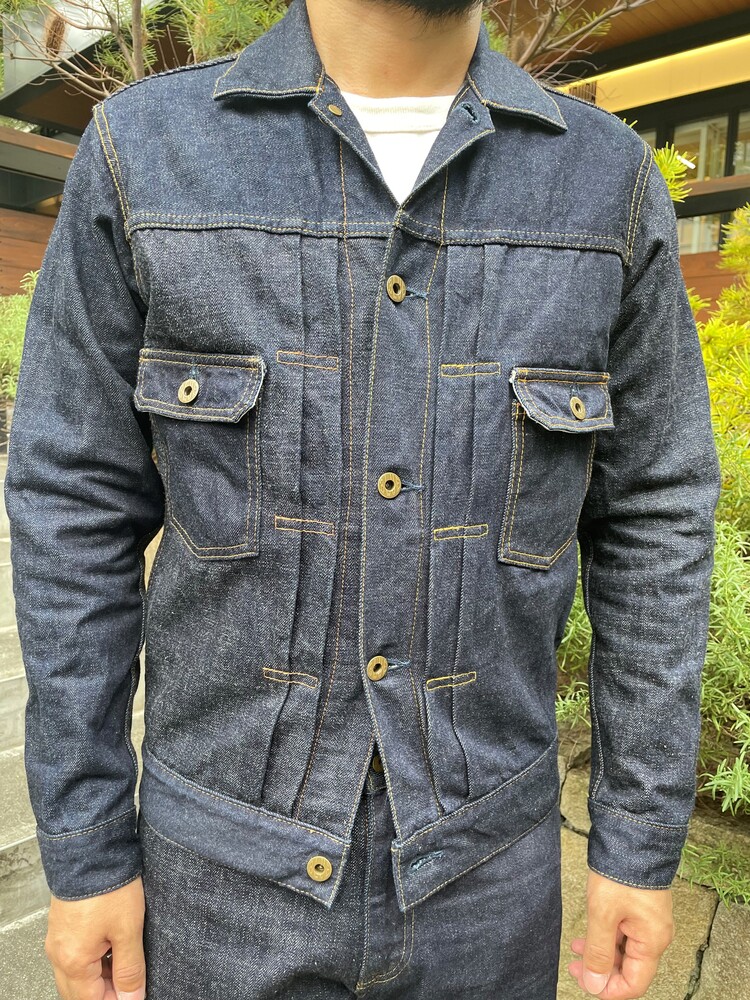 From a distance, it looks like a one-wash denim jacket, but if you look a little closer, you can clearly see the "crazy" pattern.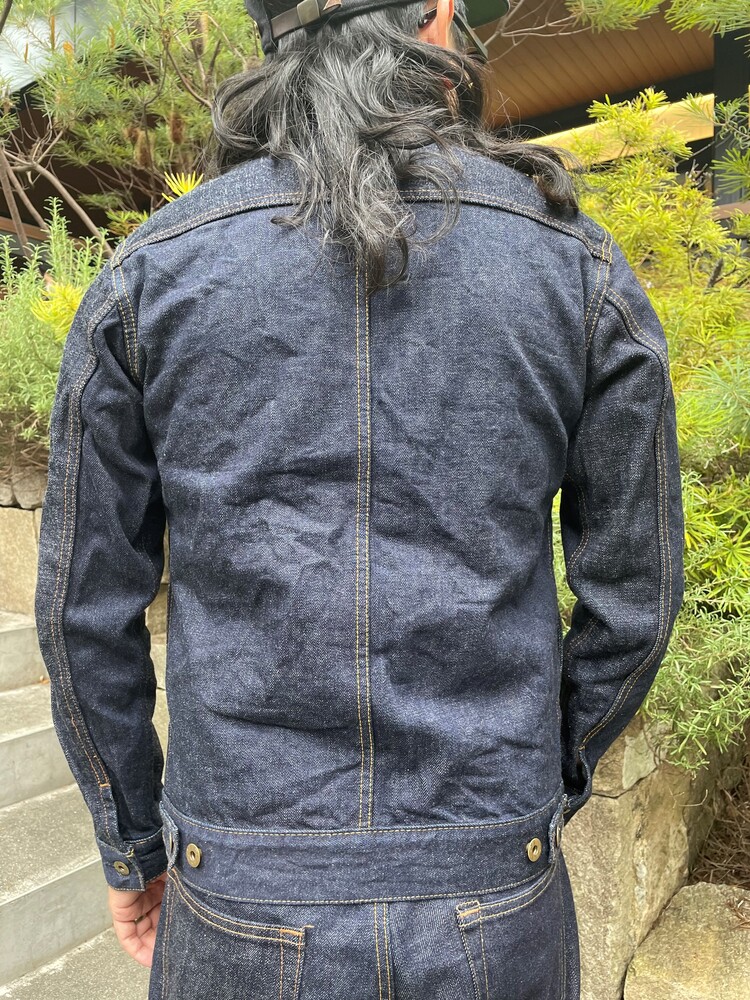 The back design is split back which is the first time in JAPAN BLUE JEANS.
I've already completed hemming, and adjusted the length to my usual two roll-up style⇩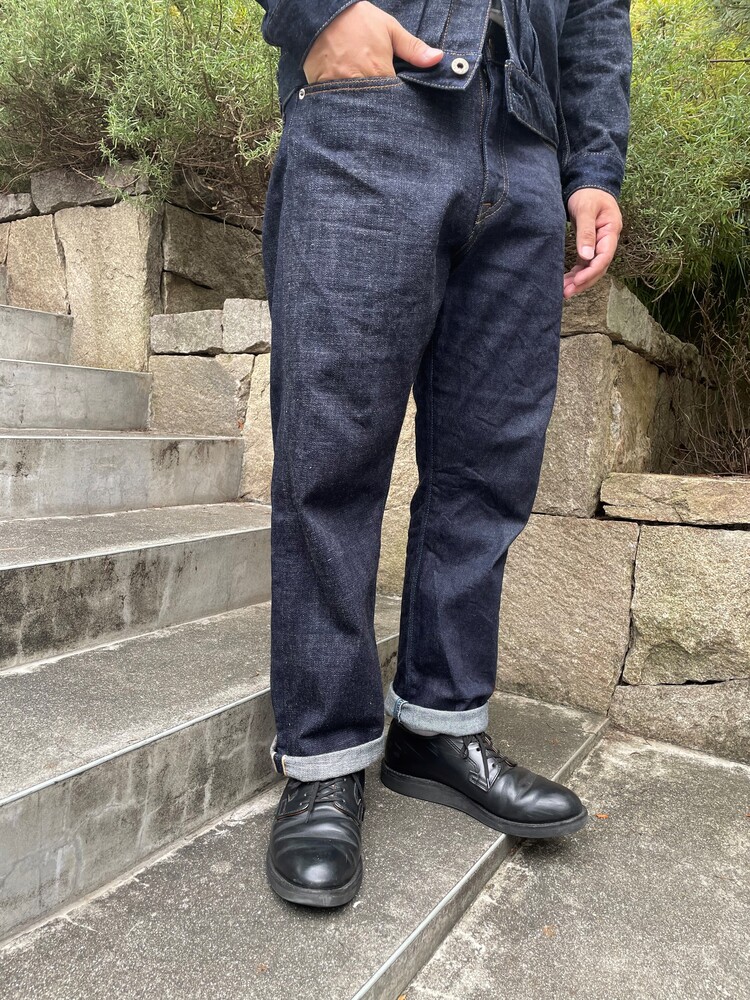 You can see the difference more at a glance since we use the 16.5oz Côte d'Ivoire cotton denim in the front right leg and
12.5oz American and Australian cotton denim in the front left leg, which has a completely different look.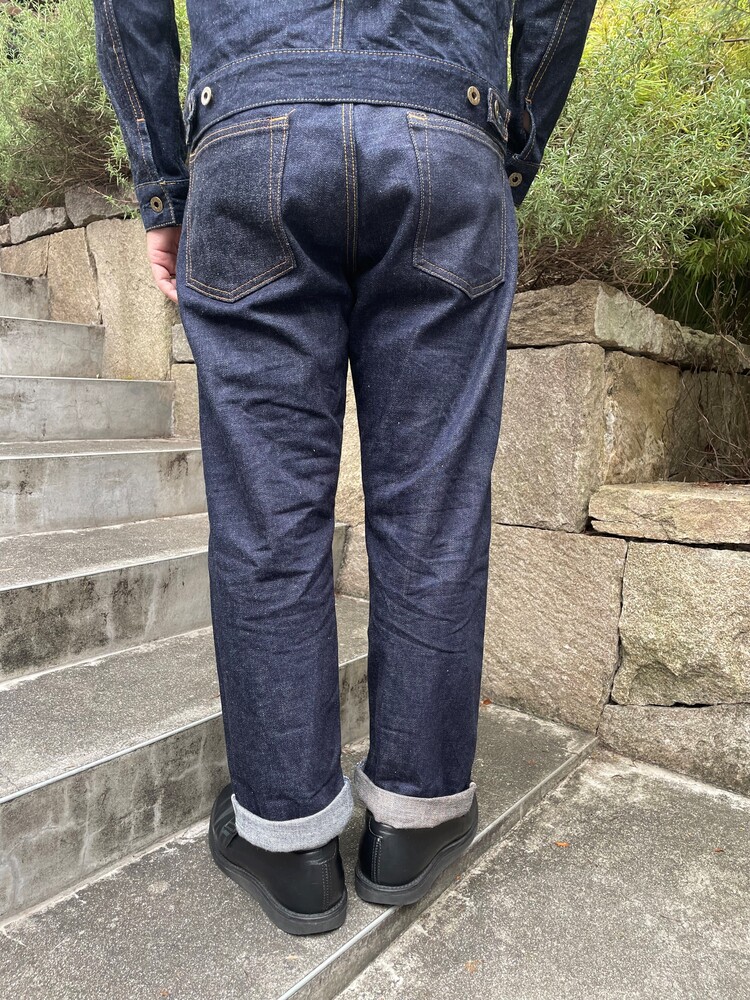 I was a bit worried about the comfort because of this crazy pattern (using 4 fabrics),  but I don't feel that much differences ( I guess because I chose classic straight, which is loose fit).
It is actually very comfortable!