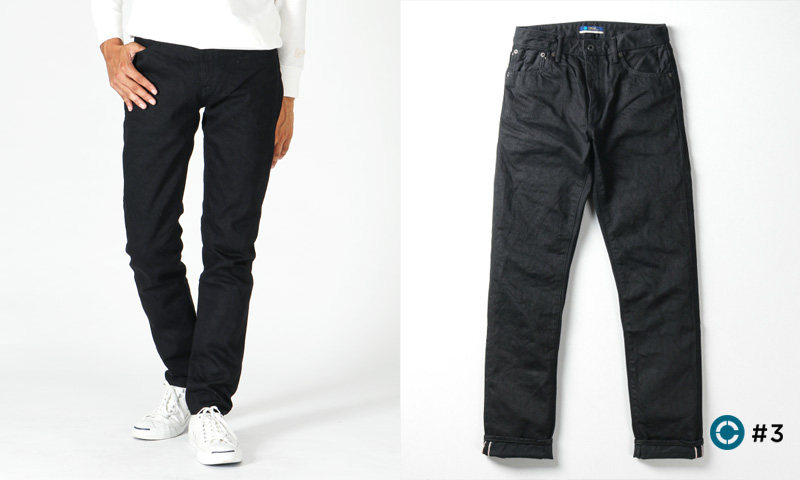 14oz Zimbabwe x Australian cotton selvedge
All sizes are back in stock!!
It has been out of stock for 3months (sorry to have kept you guys waiting so long), so they might be gone soon. Don't miss it!!
< Feature >
Cotton from Zimbabwe (as known as a rich and long fiber) and Australia (it gives a texture natural).
The surface of both warp and weft are dyed black and the core of these thread remain white,
so you can enjoy the fading (aging) as same as indigo denim.
Uneven thread and slowly woven by vintage shuttle loom will give the texture natural and slubby.
We promise you that this process will get the denim amazing fade!
< Fading >