Corduroy shorts from SS22 collection.

No. J312571
Color: BE (Beige) / SDB (Sand beige) / DBW (Dark brown)
Size: S - XL
About staff: Akagi from JAPAN BLUE JEANS Ueno.
165cm / 64kg
Usually wearing size M in tops, and 30 inch in bottoms.
He is wearing SIZE S in this baggy shorts.
*Fits pretty much exactly (just a little tight).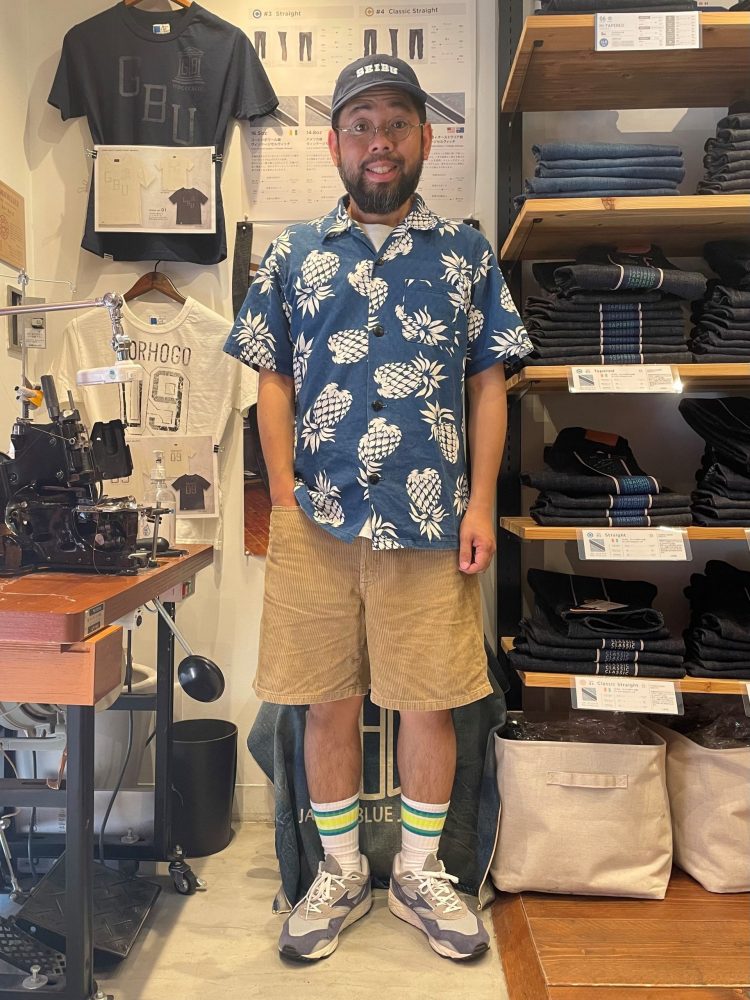 Wear it with the pineapple aloha shirt that was popular at SS21. *The shirt is sold out.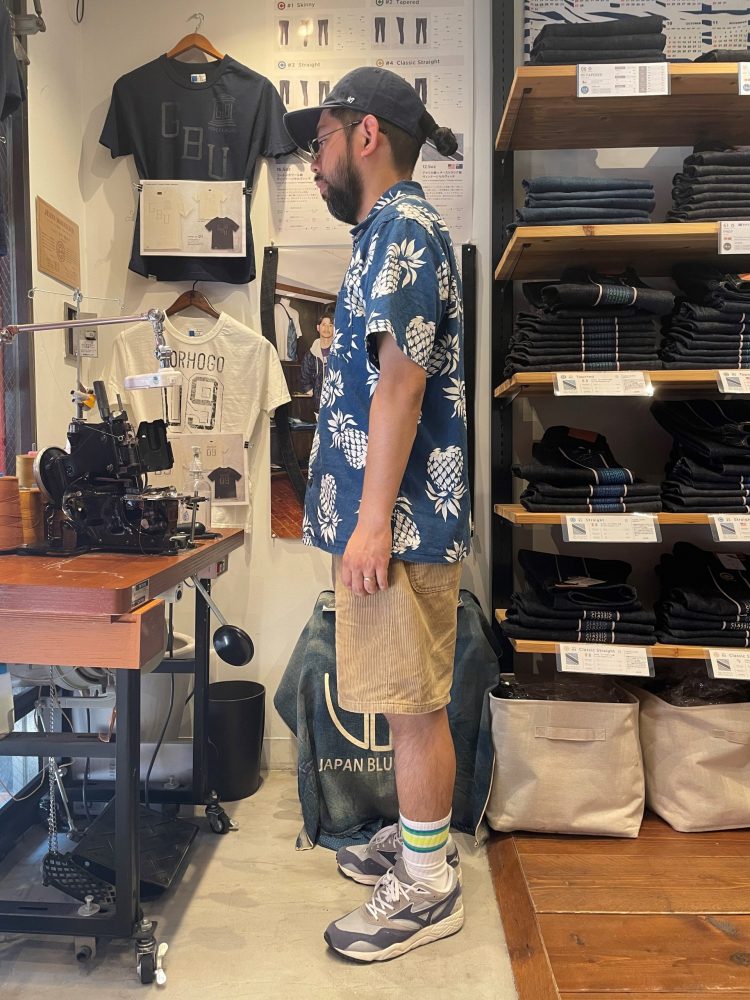 They are "baggy shorts", so you can see it from the side that they are loose-fitting.
Even a simple T-shirt can look good with corduroy fabric.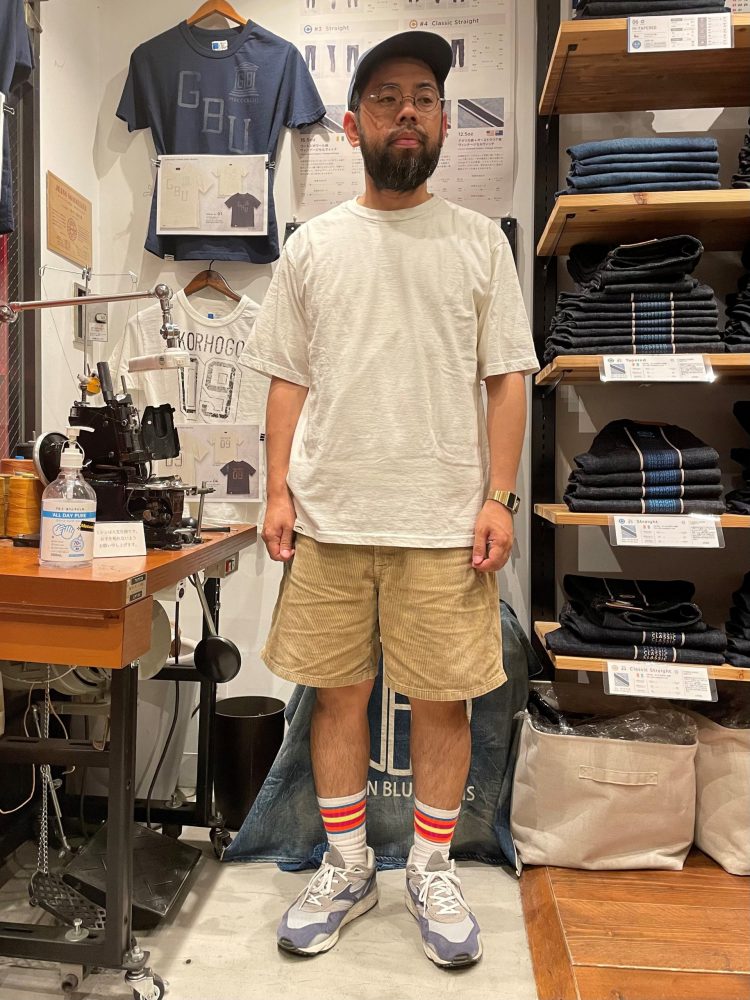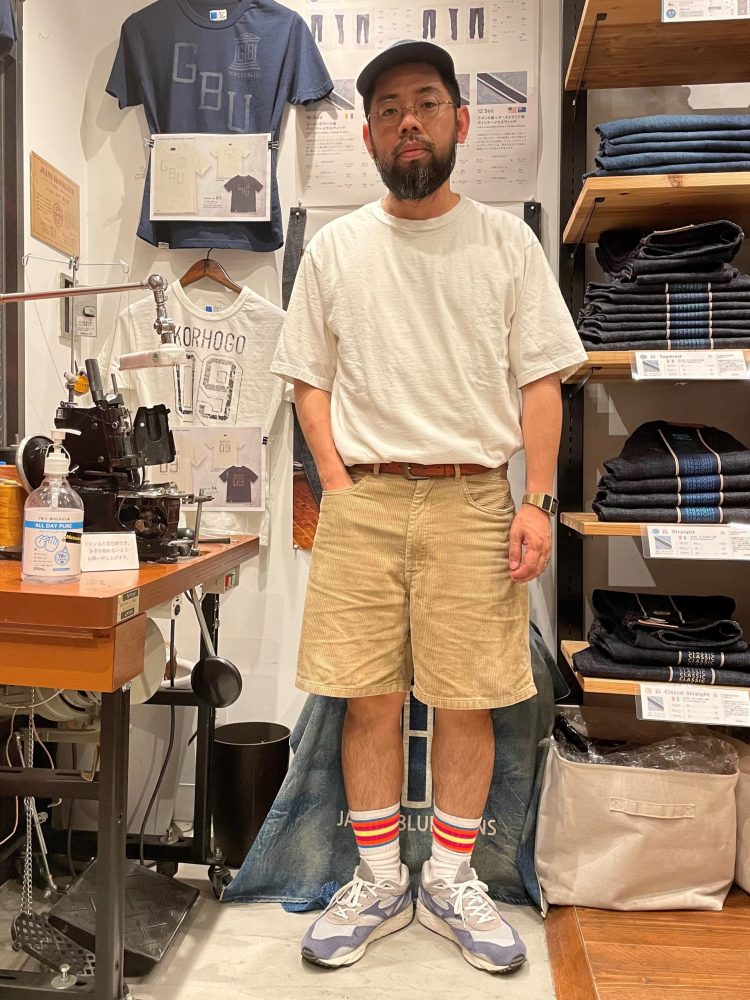 Tuck in your shirt for different look.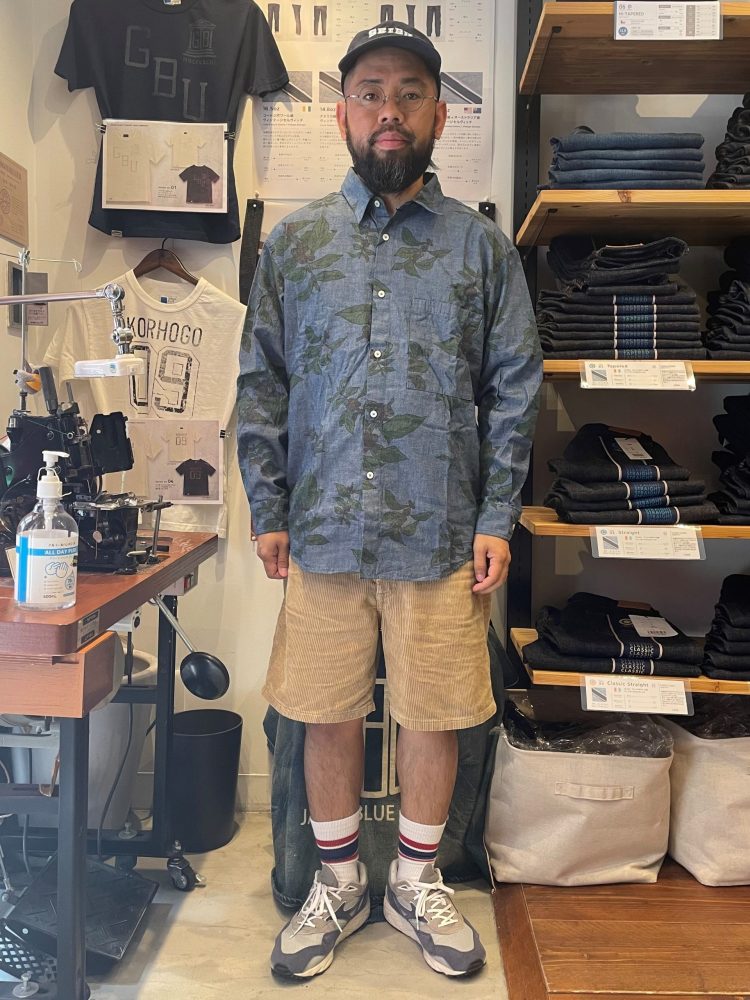 Akagi's favorite combination of shorts and long sleeves.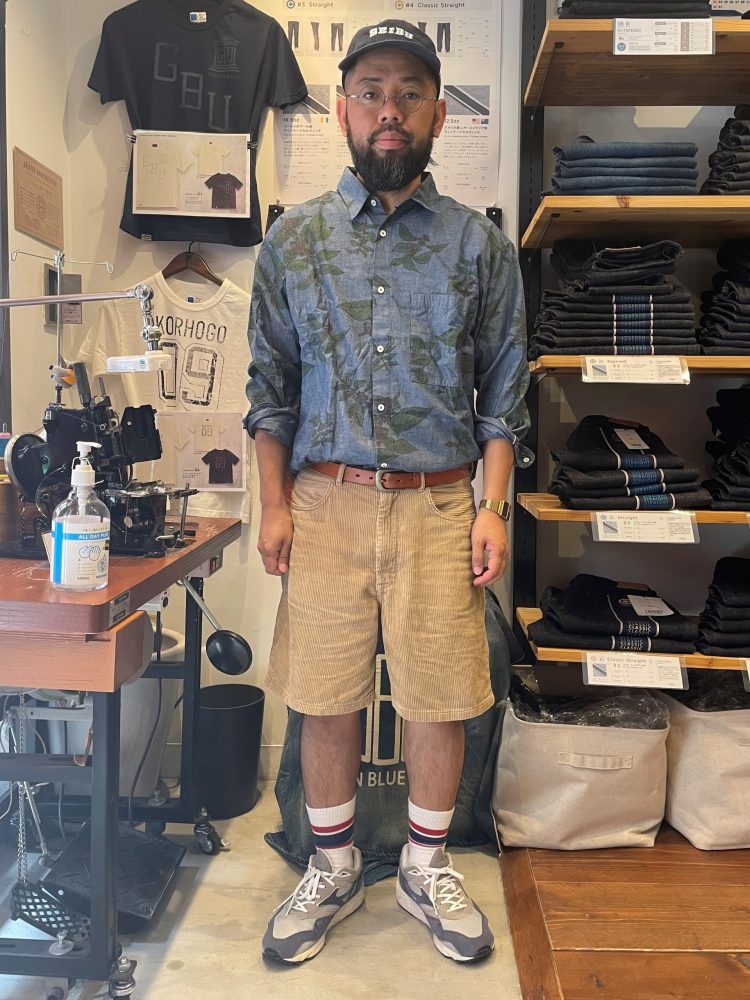 Tucking in your shirt is GOOD!! Rolling up your arms is GOOD too!!!
They are made with corduroy but don't look hot, do they??
The tip to wear corduroy in summer is....
Choose summery tops, accessories and colors!
We highly recommend it for those who are looking for a good pair of shorts.
There are 2 more colors.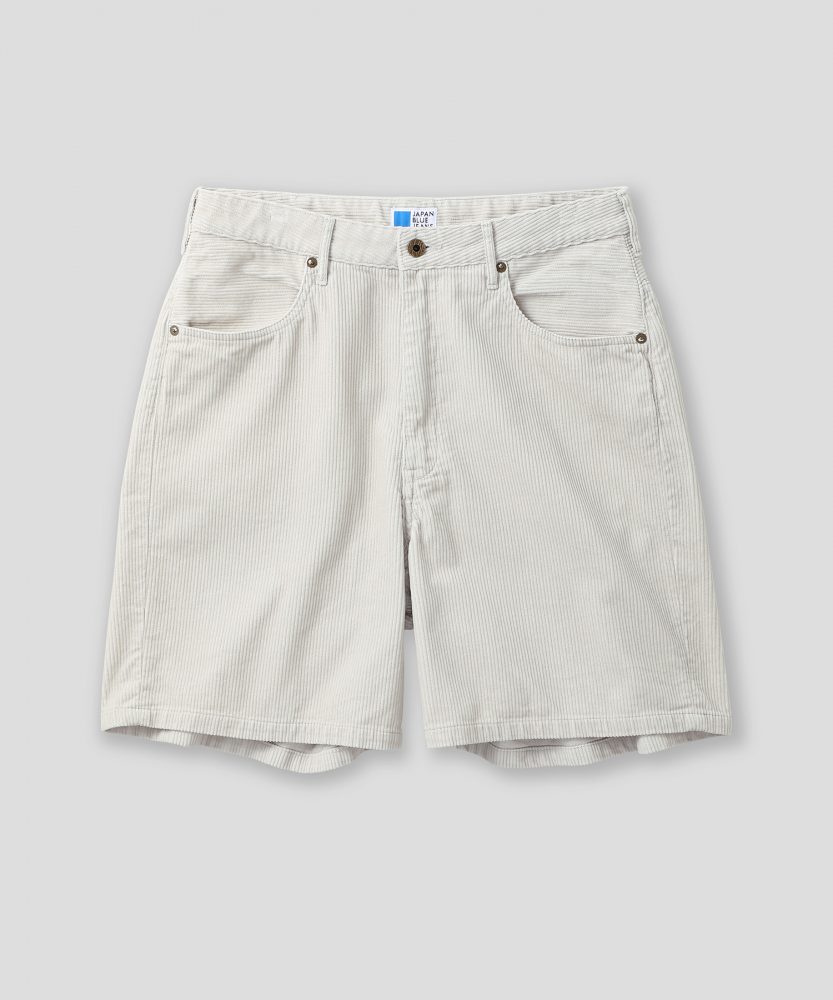 SDB (Sand beige)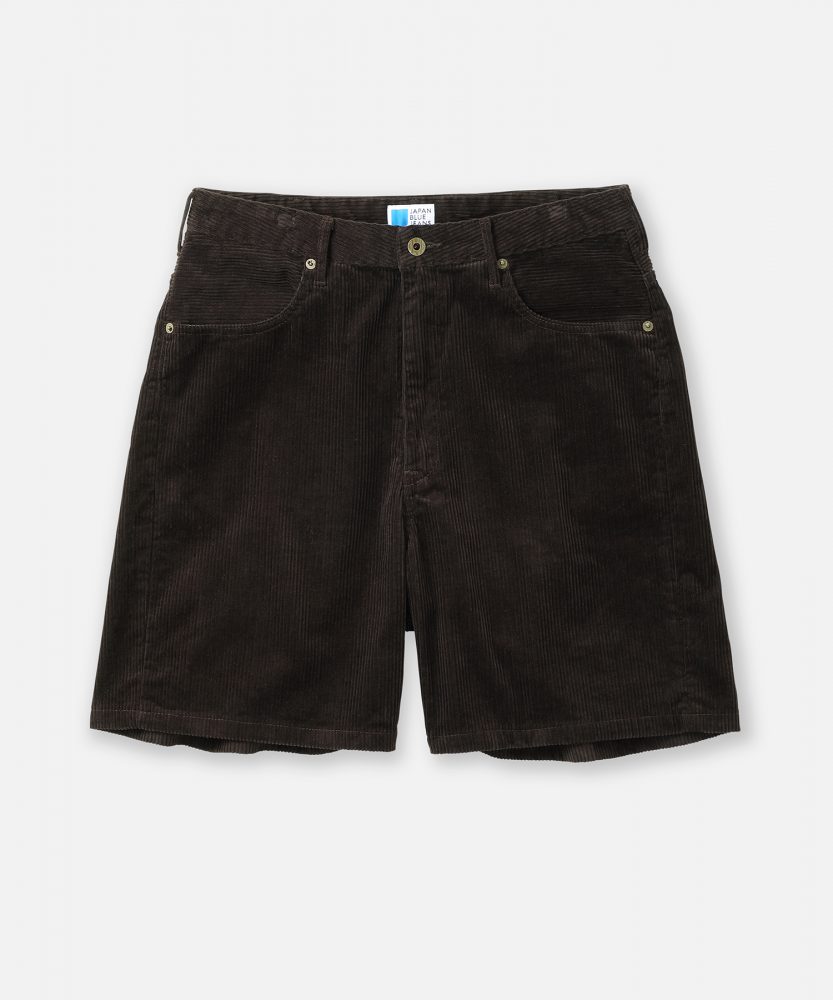 DBR (Dark brown)
See more looks of CALIF. BAGGY SHORTS.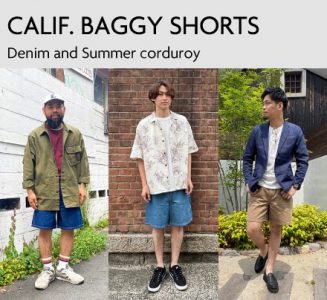 --------------------------------------------------------------------------------------------------------------------
Related items
J443971                                                    J357275
7.7oz Côte d'Ivoire cotton t-shirt               Deli shirt