Best wishes for the New Year!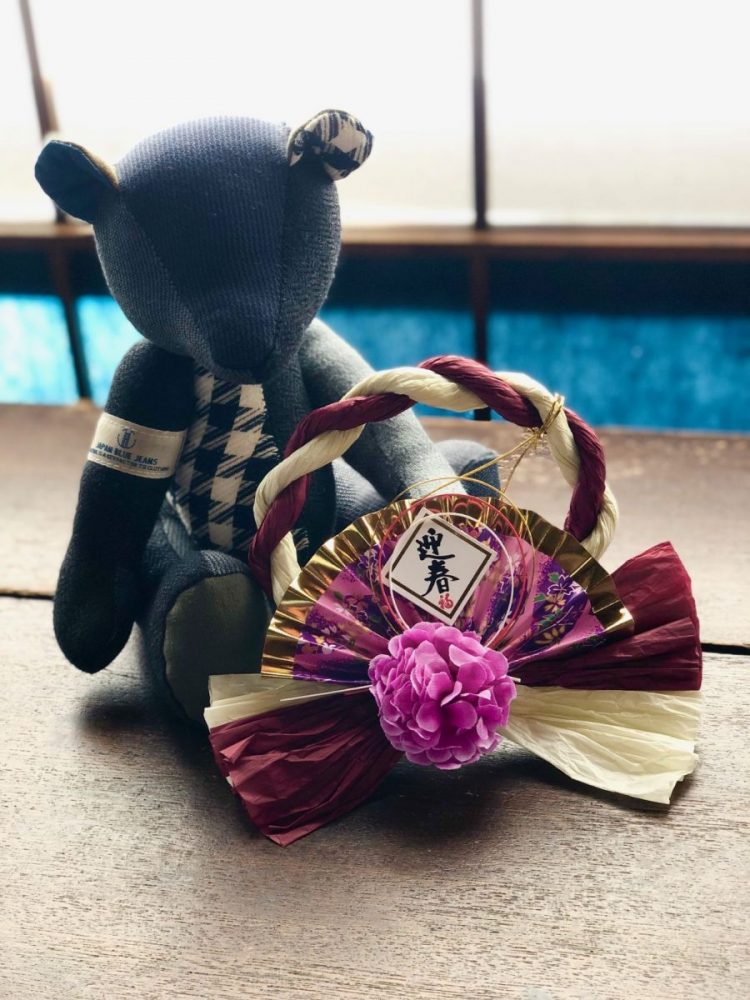 This is the first blog of 2023 and we would like to show you the denim (and also jeans made with it) which our staff who had been working at COLLECT (textile division so he is an expert of fabrics) for long time thinks it's interesting.
【 JAPAN BLUE JEANS / CIRCLE 66 series 】
Here are the comments from the staff who had been working at COLLECT (textile division) for long time and now is working at our store in Okayama.
---------------------------------------
CIRCLE Series uses four types of fabrics and the "66" introduced here is the heaviest one.
66 is 16.5oz selvedge denim with both warp and weft yarns are made of 6 count yarns (very thick size of cotton yarn compare to generally used in apparel).
The warp tension of selvedge denim woven on shuttle looms (old power looms) is lower than that of denim woven on newer looms, which gives the surface of the fabric an uneven凸凹, unique "Atari" and a vintage-like looking.
This "66" fabric is woven with even less (weaker) tension in the warp yarns, so the surface is naturally uneven and rough (more 凸凹)!!
The surface is rough and uneven like Kibata even with a sanforized finish.
This fabric, woven with 6 count yarn at very low tension, does not exist in the so-called vintage.
Weaving thick yarns with ultra-low tension tends to cause weaving flaws and takes time.
I think it is a vintage fabric that goes beyond vintage, created by updating to the latest technology by taking new technology while inheriting the old technology.
Since we use Côte d'Ivoire cotton which is rough, there are more vintage feels.

There are also  four different fits in CIRCLE Series.
CLASSIC STRAIGHT (wide), STRAIGHT (standard), Tapered (slim), Skinny (tight).
I recommend STRAIGHT or CLASSIC STRAIGHT for a fabric as rough (tough) as "66".
---------------------------------------