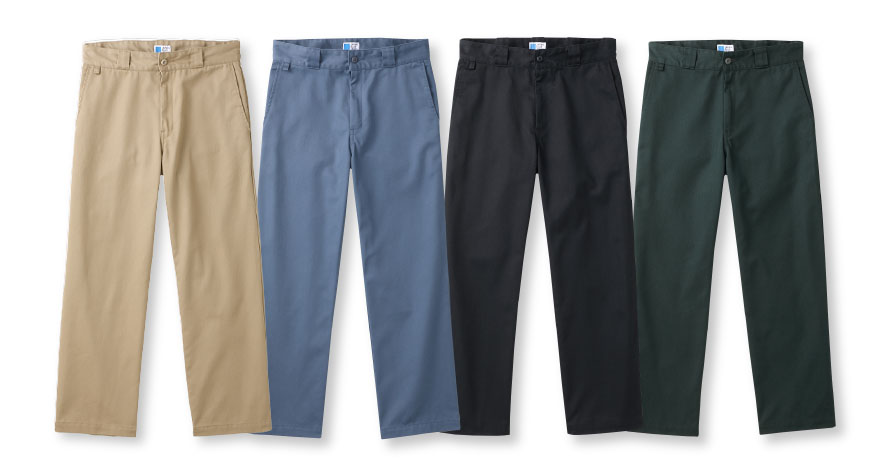 It is launched in AW22 collection.
We would like to talk about the fabric used for JPT1020M24 a little bit.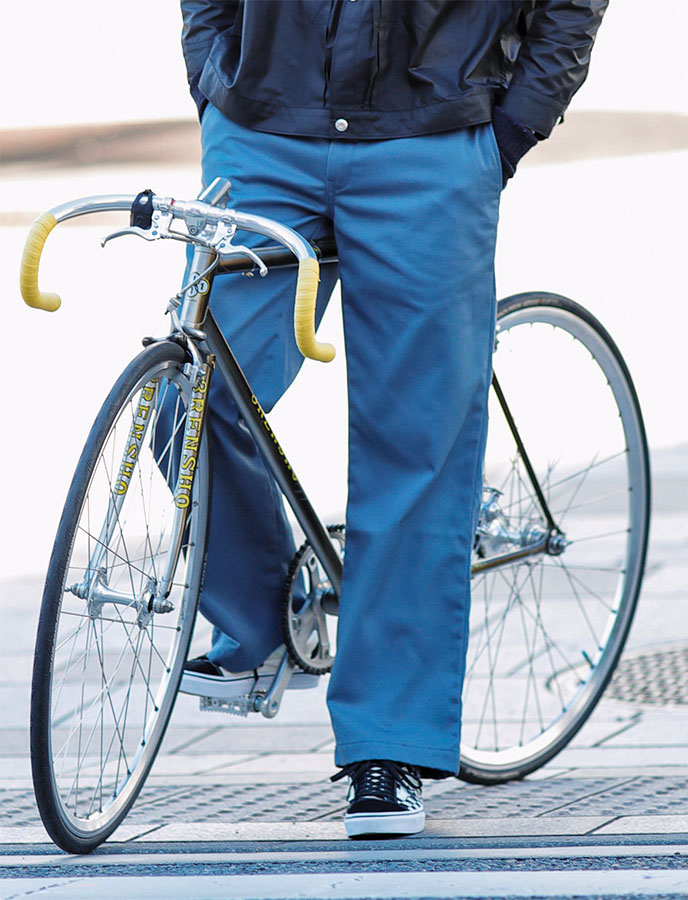 As its name suggests,  "TC twill" is a slightly thicker material blended of cotton and polyester.
Breaking down the name,
T = Tetoron (Polyester)
C = Cotton
Twill = Twill weave
The combination of polyester and cotton compensates for each other's shortcomings and become tougher fabric.
TC twill also has these other characteristics.
- Luster and durability.
- Smooth while still having firmness.
- Resistant to size change after washing.
- Resists wrinkling.
It is good that the variety of colors available.
There are not so much color fades, but you will enjoy "Atari"  (It will take a little longer than jeans though...).
New color "Brown" will be available soon. 
Stay tuned for updates!