At JAPAN BLUE JEANS Kojima store
Wearing for 3 years
Frequency (wearing) : about 6 days in a month
Washing: once a month ( turn over and use laundry net)
Let's see the details!
First, back pocket and leather patch ⇩
Since he always carry his wallet in pocket, so the fade is wallet-shaped. How cool is this fading look!
"Whiskers" of  the groin ⇩
Knee part⇩
He kneels a lot so it's slightly torn at only that part. Looks like a pair of processed jeans, so cool!
Lastly, puckering of the hem⇩
【SAME MODEL】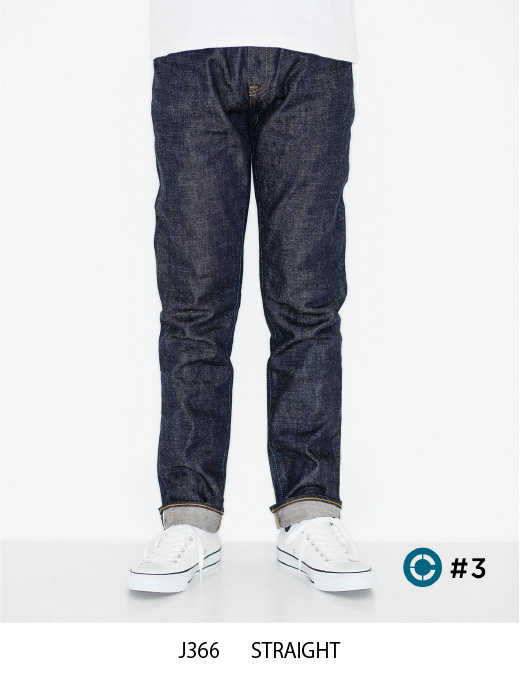 ※ Back in stock and all sizes available now! Don't miss them out!