Have you already checked our AW23 collection?
We would like to show you 2 items made of new fabric, "double face indigo denim" in AW23.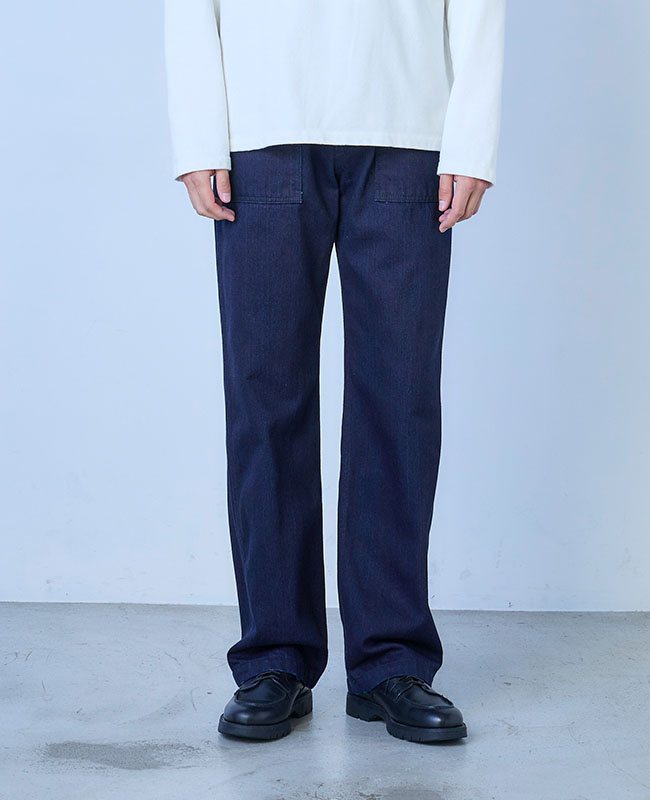 Color: ID
Size: S/ M/ L/ XL/ XXL

Generally denim fabric uses indigo dyed yarns for the warp and undyed yarns for the weft.
However double face indigo denim uses indigo dyed yarns for both the warp and weft.
Actually the way of dyeing in warp and weft are different so we can enjoy the different fading in front and back!
Very interesting to see how they fade!
There is a coverall made of same fabric and can do co-ords styling.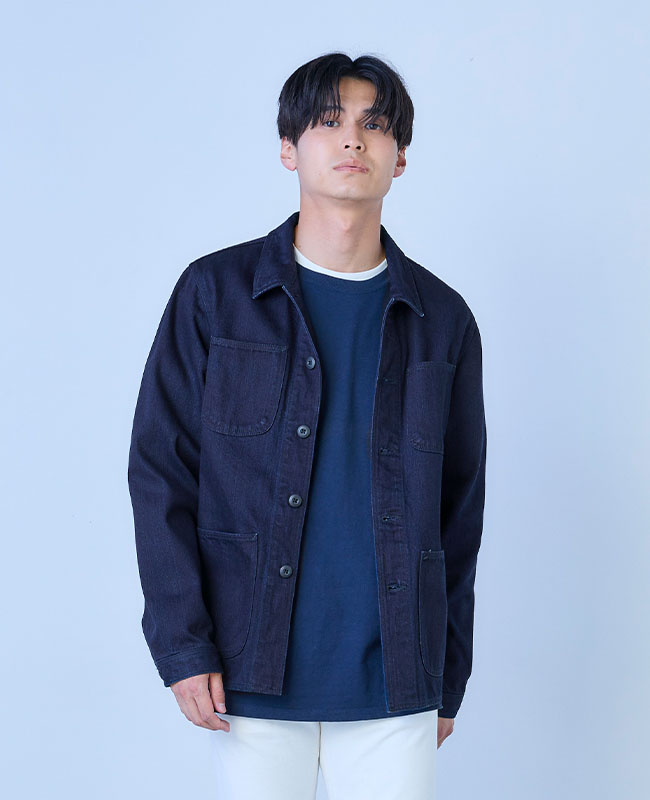 Color: ID
Size: S/ M/ L/ XL/ XXL