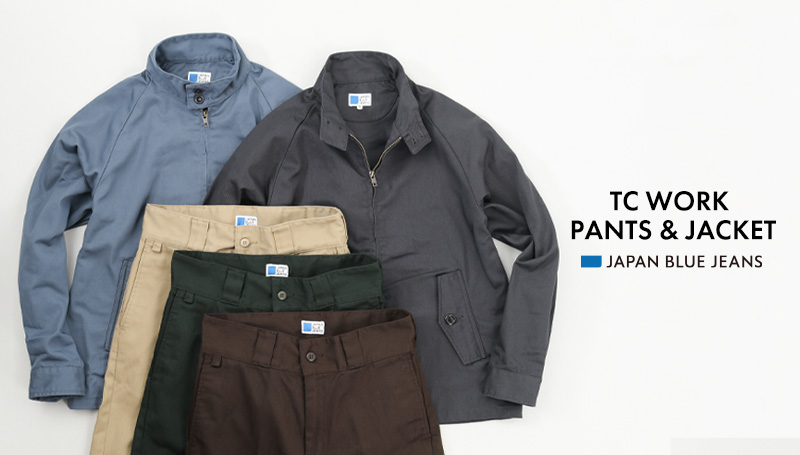 What is TC twill fabric ?
TC twill is the twll fabric woven by mixed-yarns of Tetoron and Cotton.
Tetoron may not sound familliar but Tetoron = Polyester.
Polyester and Tetoron are classified in the same way, but polyester produced by Teijin and Toray is called "Tetoron".
By combining features of both soft from cotton and durability from polyester, the fabric is just right firm and supple.
In addition to it, polyester is wrinkle-resistant and quick-drying, so it is easy to care and we can wear them in all seasons.
It can be worn for years since the fabric is durable, we can enjoy aging that is different from denim.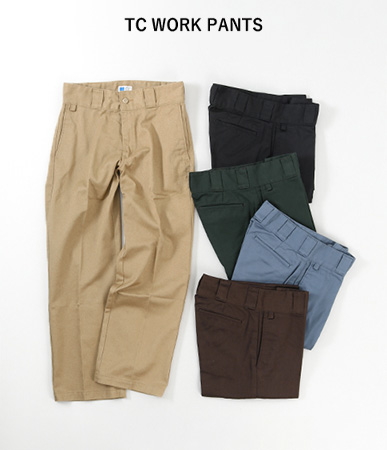 Straight fit is moderately roomy, but gently tapered toward the hem not to be too loose.
Making around hem clean, that can be worn not only casually but also neatly.
The point is also the uncompromising attention to details.
First, the belt loops are only visible when tucked in. By making them thicker than usual, the fit of the belt and looking are great.
A key loop is placed next to the right pocket. A key chain or wallet chain can be attached.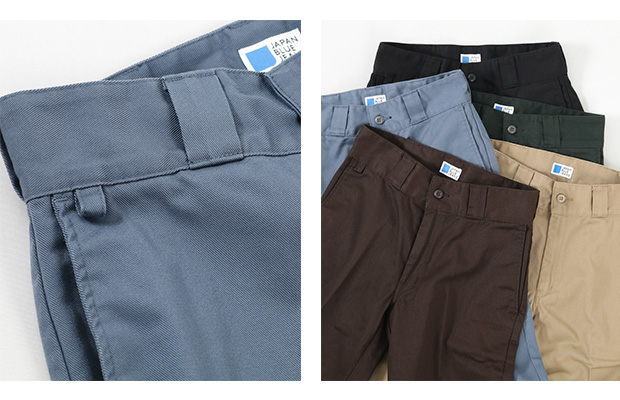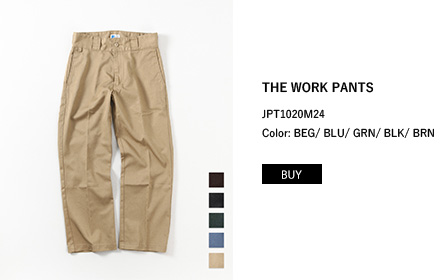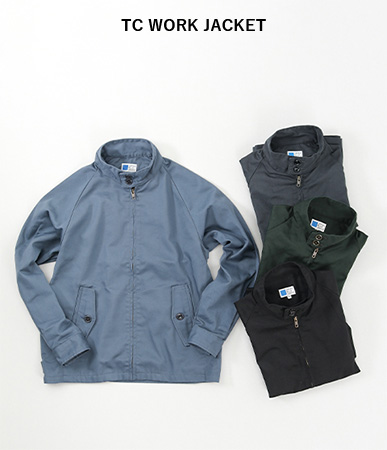 Harrington jacket with distinctive desing of collar.
Originally made as a golf jacket, it has raglan sleeves that allow a wide range of shoulder motion.
Remove ribs at the sleeves and hem for a smart look.
The harinngton jacket is characterized by its easy to move specifications and unique design.
It also goes well with any style without worring about inner and bottoms.