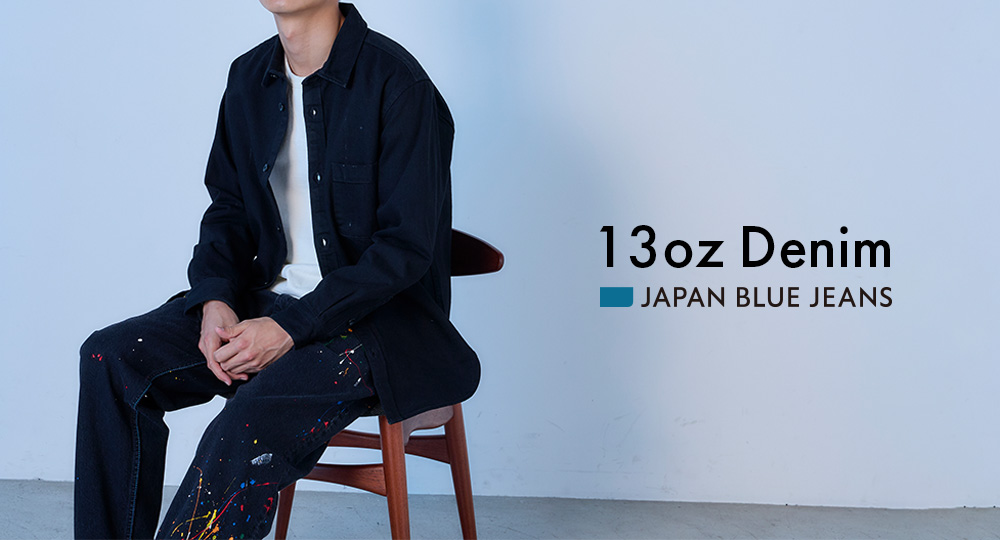 There are various ways to enjoy denim depending on the items.
New shirts and pleated pants that expand the ways to enjoy denim are launched from AW23 collection.
One wash for all styles!

One washed denim is versatile and can be worn casually or neatly as the dark denim color ties the whole look together.
The medium oz denim, which is rare for shirts, can also be used as outerwear.
The pants have a trendy design with pleats, different from regular 5P jeans.
One wash denim is also attractive for its ability to fade (aging).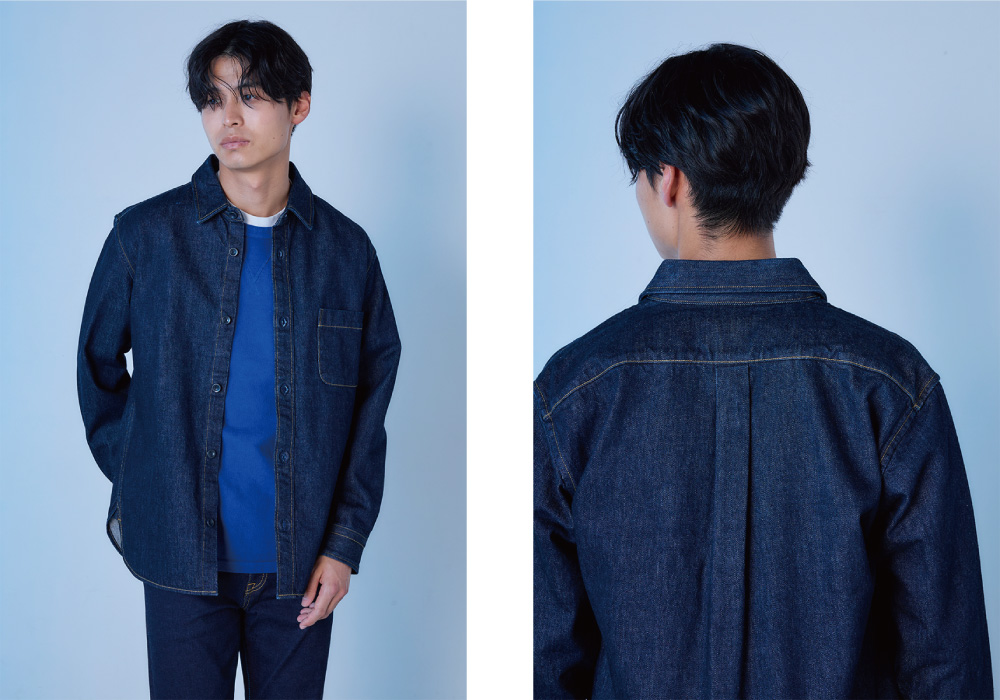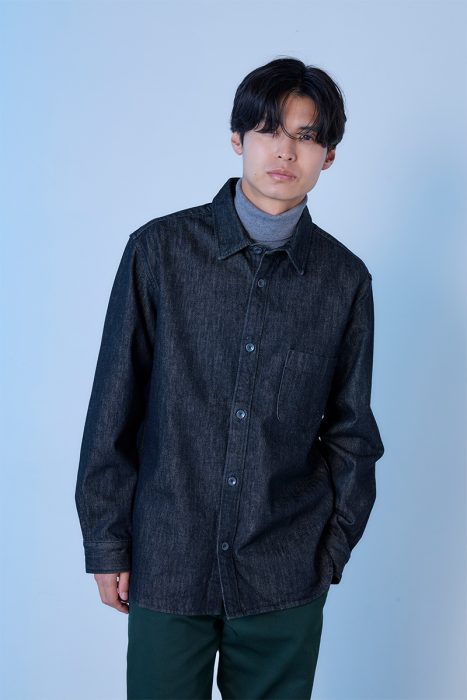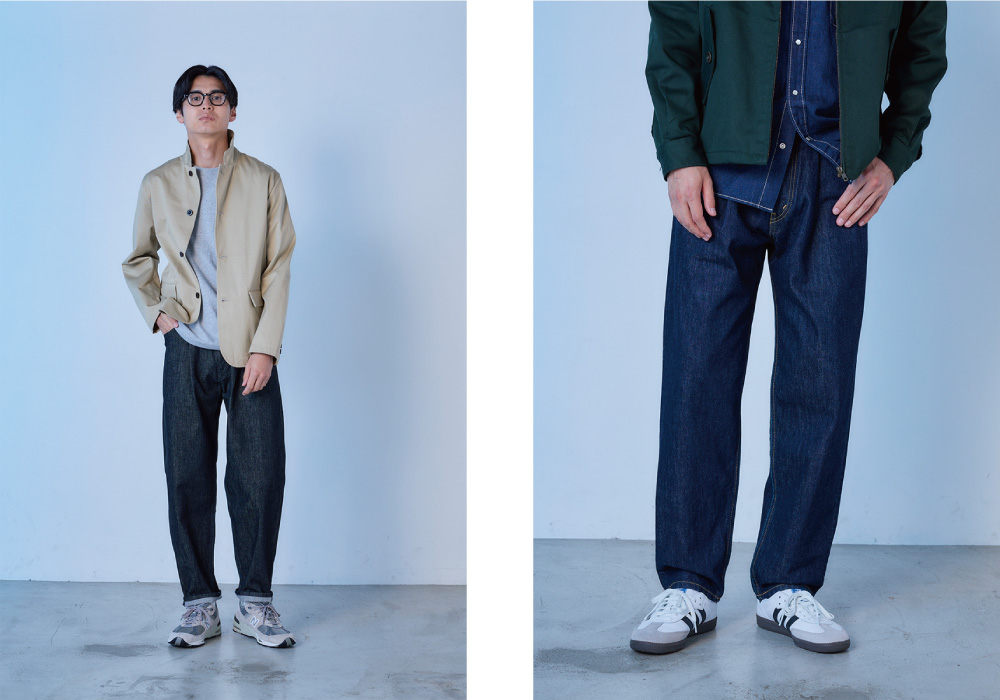 Unique processed denims!
With bleached or painted finishes, unique items with no two designs alike.
Unique yet they create sophisticated atmosphere.
Processed denims that has attraction different from normal denim, are perfect for adding an accent to your style.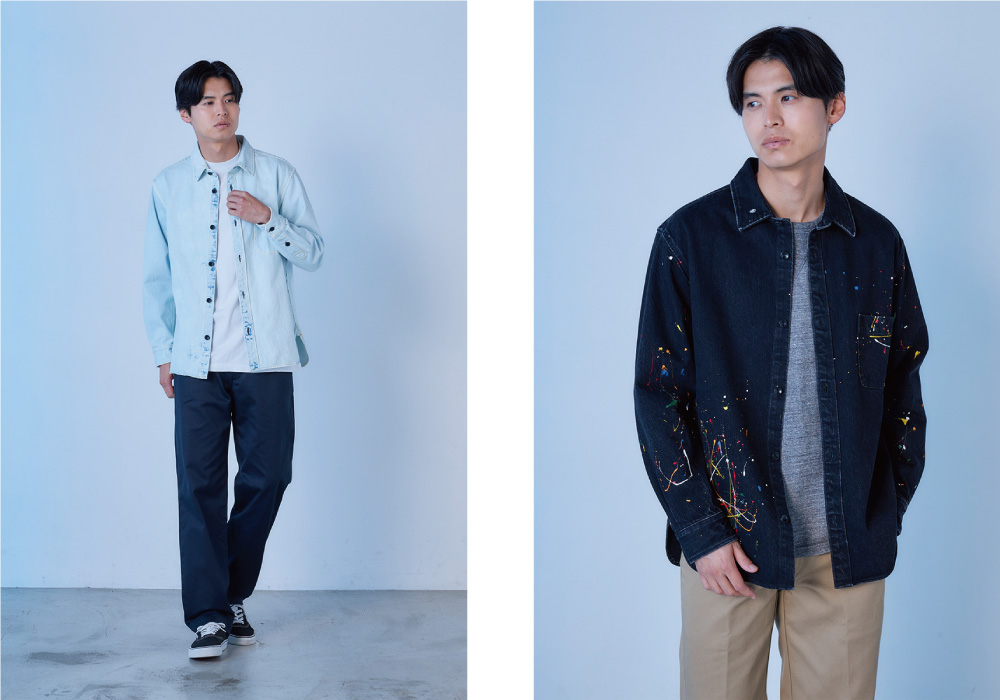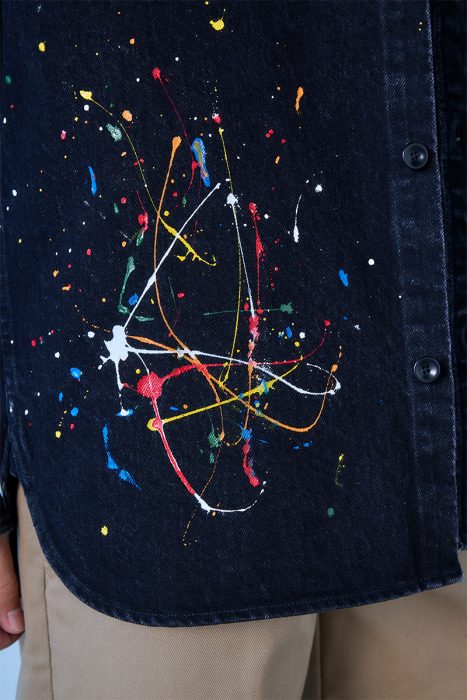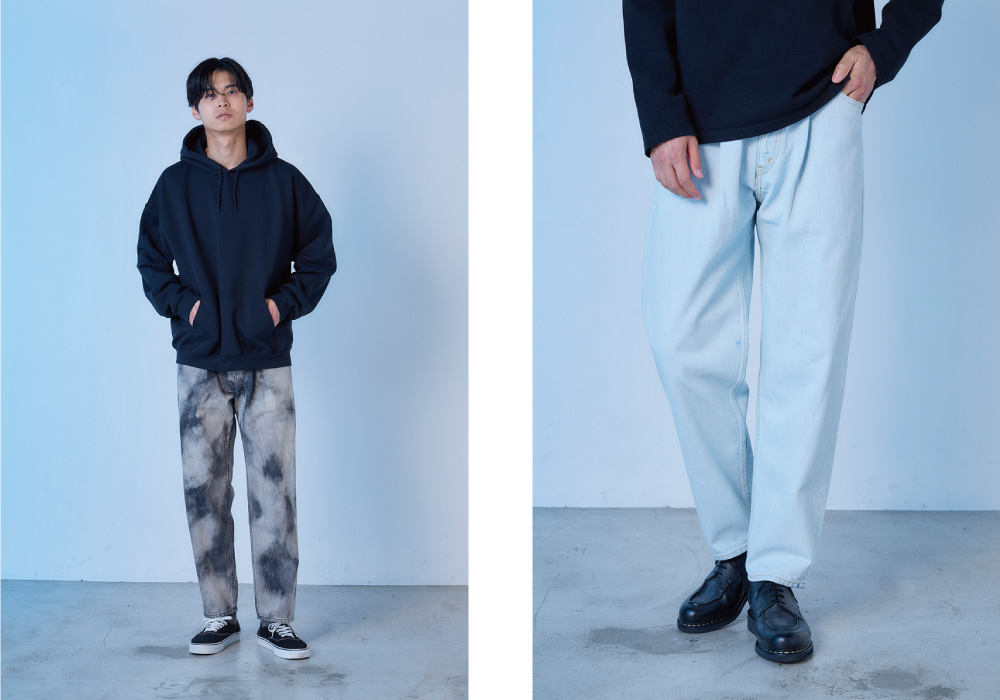 *Paint shirt has been featured on JAZKO.
    Click below to check!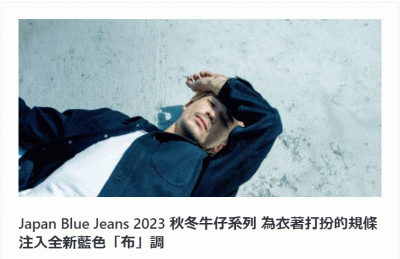 Denim on denim in different colors and processing!
Recommended "denim on denim" style of different colors and processing!
While the style is entirely unified in black, the vibrant paintwork is eye-catching.
Another recomended point is to match blue sneakers with the inseam stitching color.
Also, by changing the shirt to a dark gray-based bleached denim, can create a higher grade of style that stand out the shade of the denim.