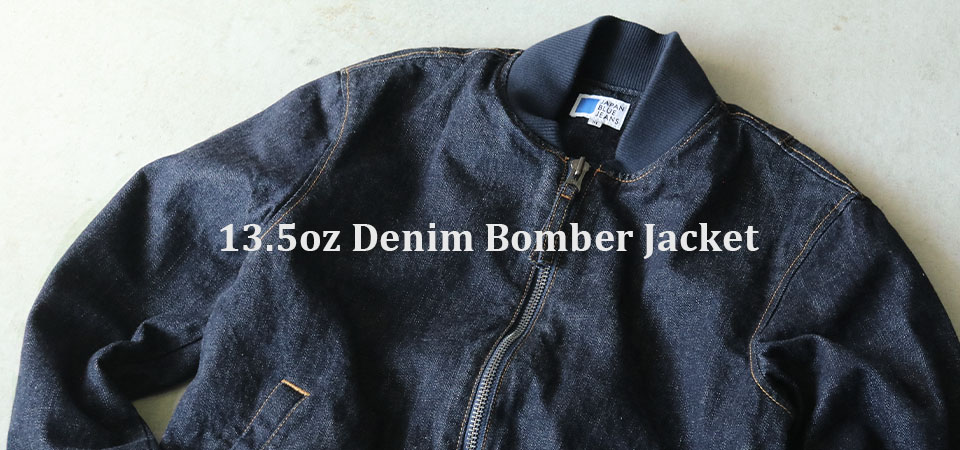 The denim bomber jacket is one of JAPAN BLUE JEANS' most popular items.
With its lean design it goes well with any styles.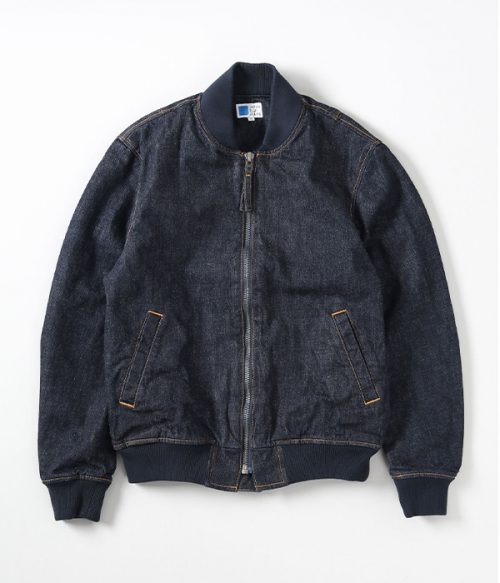 Item no: JBOT13063A
Size: S/ M/ L/ XL/ XXL


Crunch denim is called "crunch weave" or "rough weave" because of its rough texture.
It is characterized by an uneven look and soft texture like selvedge denim.
Using of darker indigo dyed yarns allows you to enjoy the aging.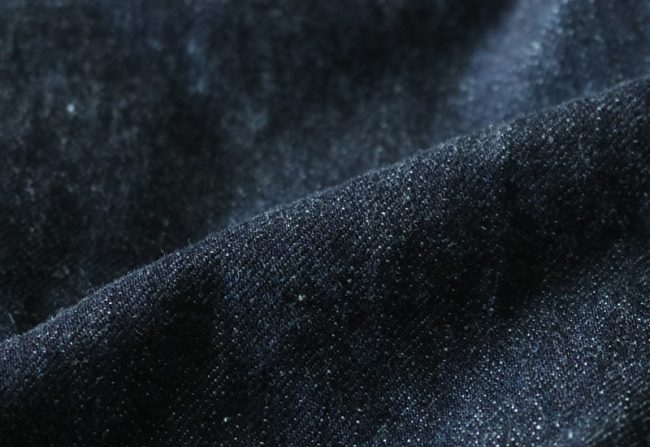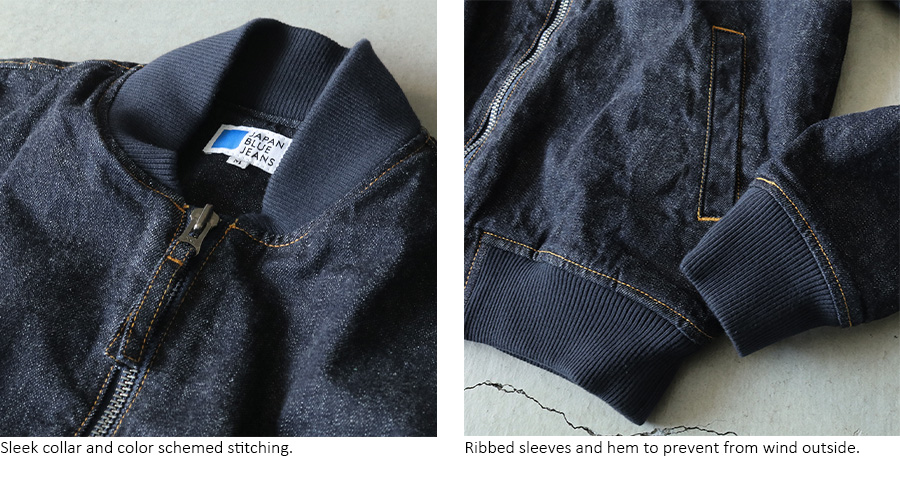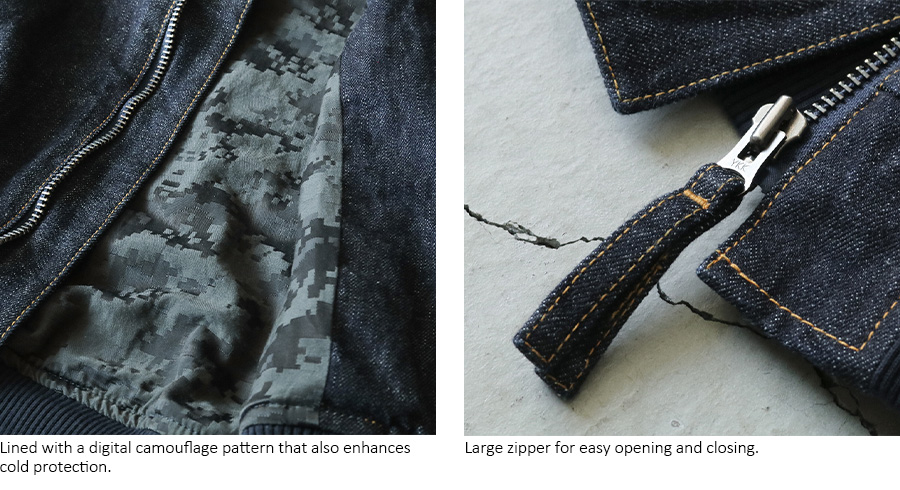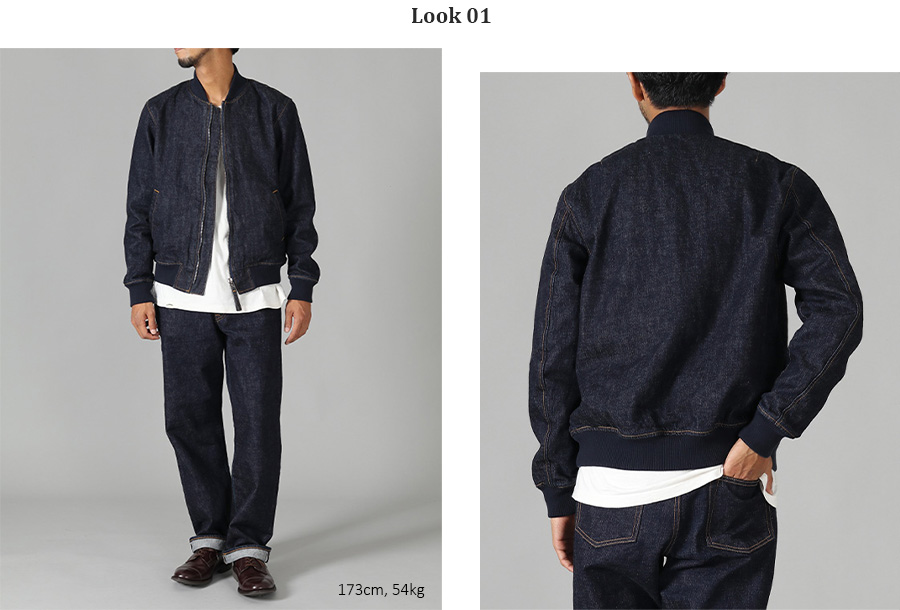 Denim-on-denim looks that combines a denim bomber jacket and selvedge jeans.
By simply switching from the usual denim jacket style to a bomber jacket, you can create a fresh and different look.
The wide fit and leather shoes or boots give it a rugged style.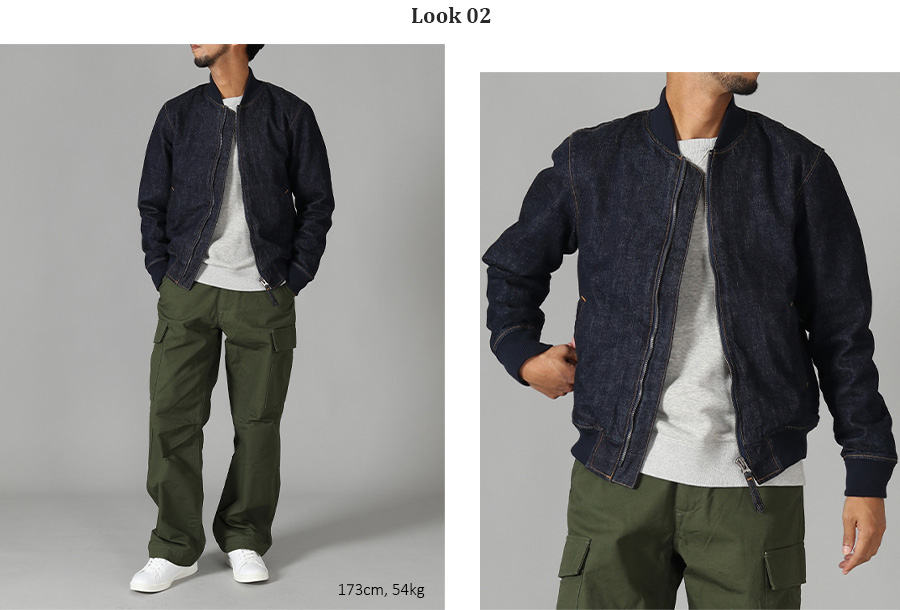 Casual military style with a relaxed feel.
Just by wearing a bomber jacket over a sweatshirt, you will look great.
It's a classic style that will never go out of style and recommended for any ages.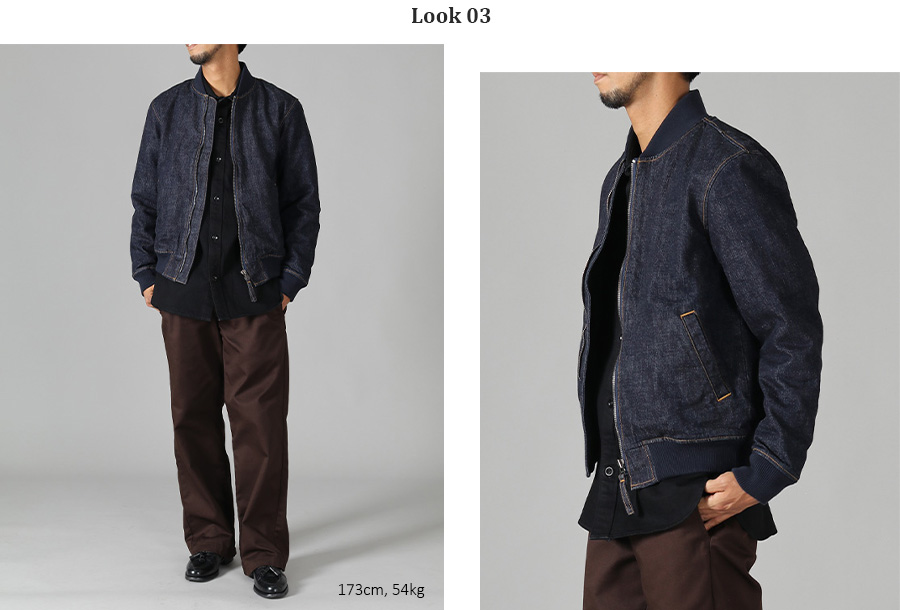 A chic and stylish Autumn/ Winter style created with bomber jackets.
While the dark tones create an elegant atmosphere, the casual bomber jacket, rather than a formal jacket, adds a taste of roughness.
This is a recommended outfit with just moderate relaxed style.