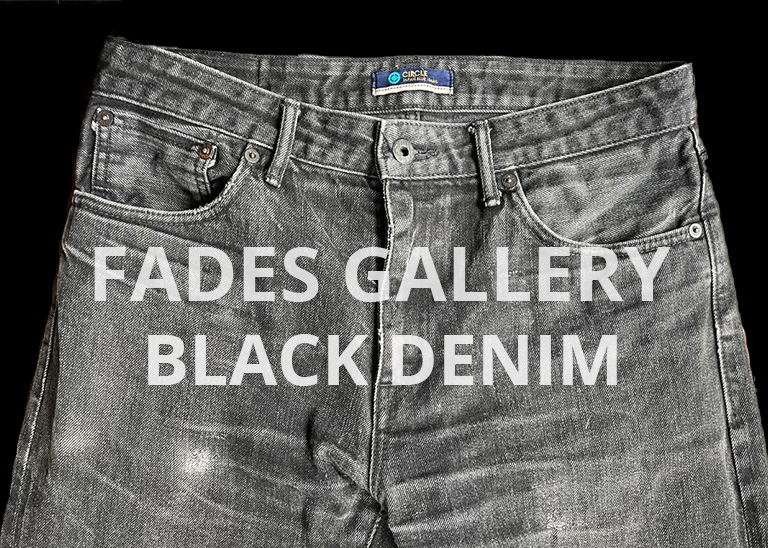 Item: J314   14oz Black Straight Selvedge Jeans
Wearing: about 5 years

Black denim is dyed by sulfurization instead of indigo dye so you can enjoy the unique fading.

Let's see how they get fades!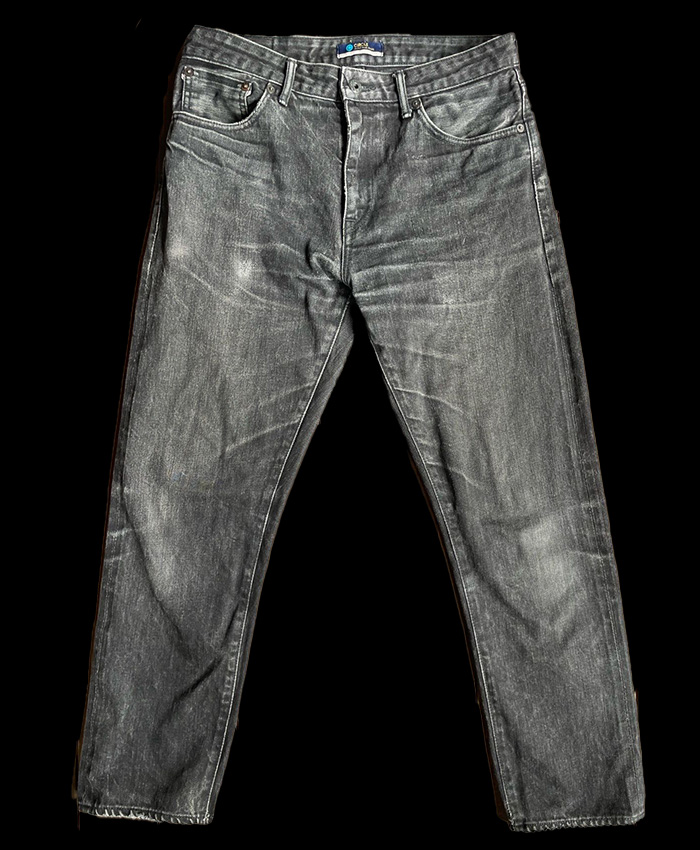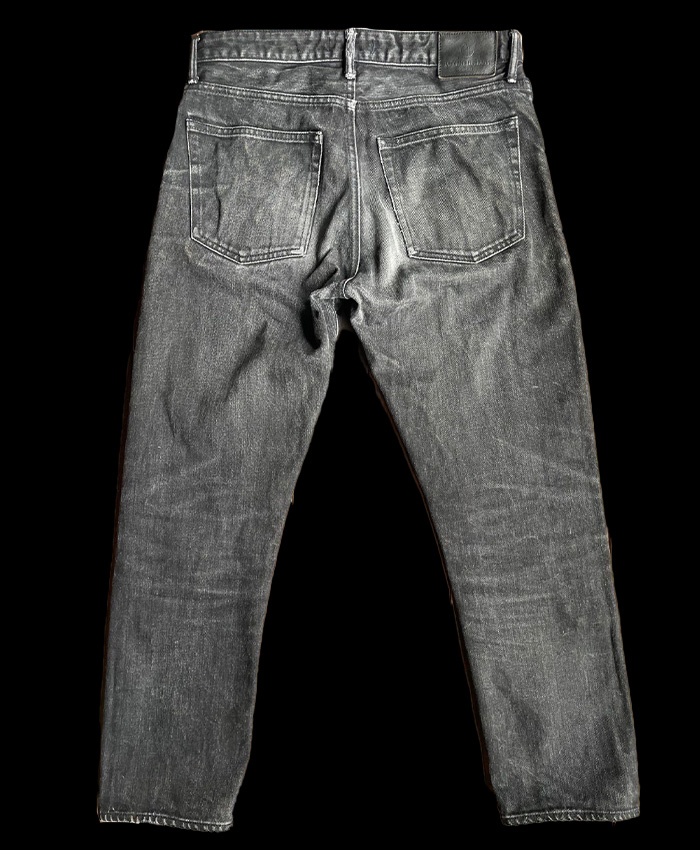 The color has faded throughout to the point where it is hard to imagine that was originally black.

You can see that the whiskers and beehives have come out just right!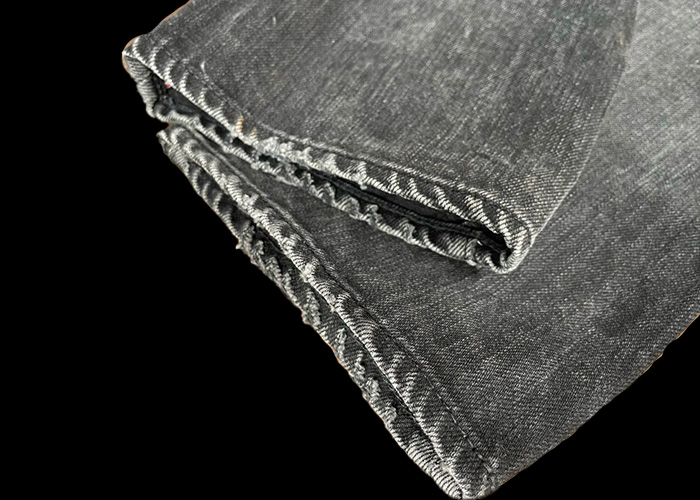 The hems sewn with chain-stitching will have "swell", which is called "puckering".

Of course, we offer a chain-stitched hemming at the official online store!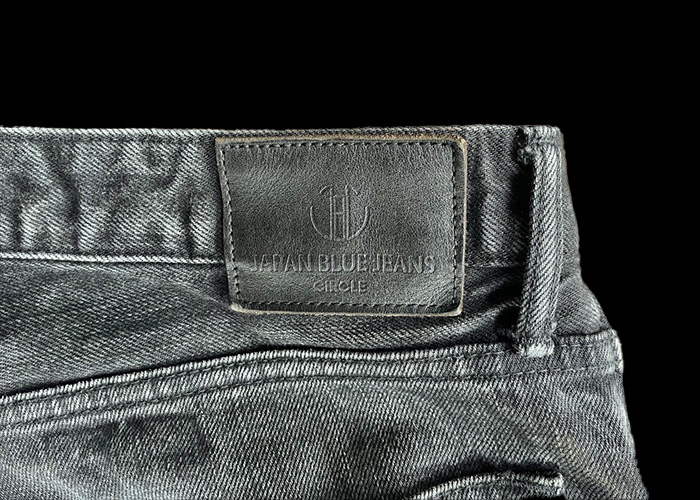 Straight fit is showed here, but there are also three other fits to choose from:
TAPERED, CLASSIC STRAIGHT, and LOOSE!
We also have denim jacket in the same fabric so please try to find your favorite one.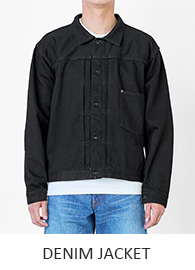 ‐‐‐‐‐‐‐‐‐‐‐‐‐‐‐‐‐‐‐‐‐‐‐‐‐‐‐‐‐‐‐‐‐‐‐‐‐‐‐‐‐‐‐‐‐‐‐‐‐‐‐‐‐‐‐‐‐‐‐
Enjoy our BLACK FRIDAY special offer!