"Does stretch denim fade (aging)?"
We're often asked this question and our answer is "YES!!!!!!!"
We've already told you how great our stretch selvedge denim "Fabric 05" (if you haven't read it click here),
today we'll show you the actual fades (aging) of our customers.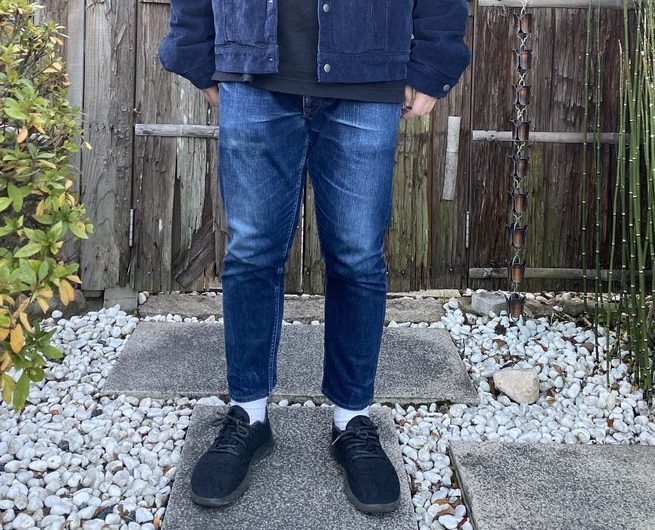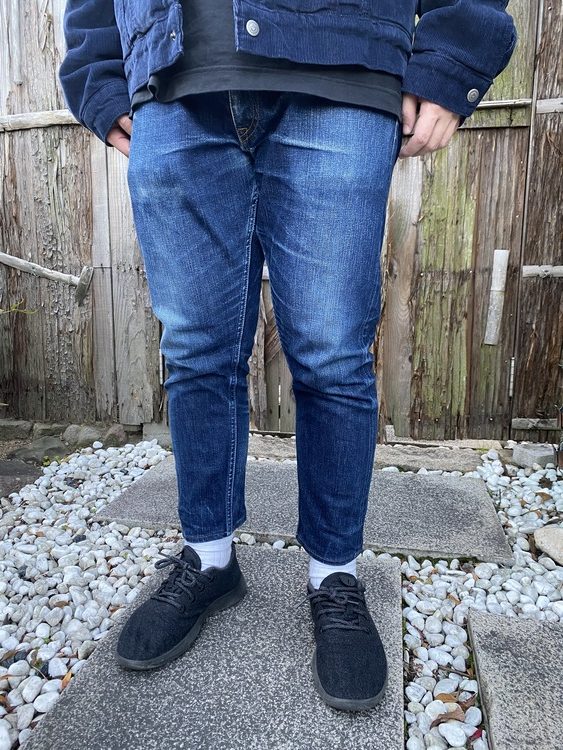 Now you'll believe that stretch jeans age like 100% cotton jeans!
This owner has been wearing it in twice a week for about 4years (wash every few times wear it).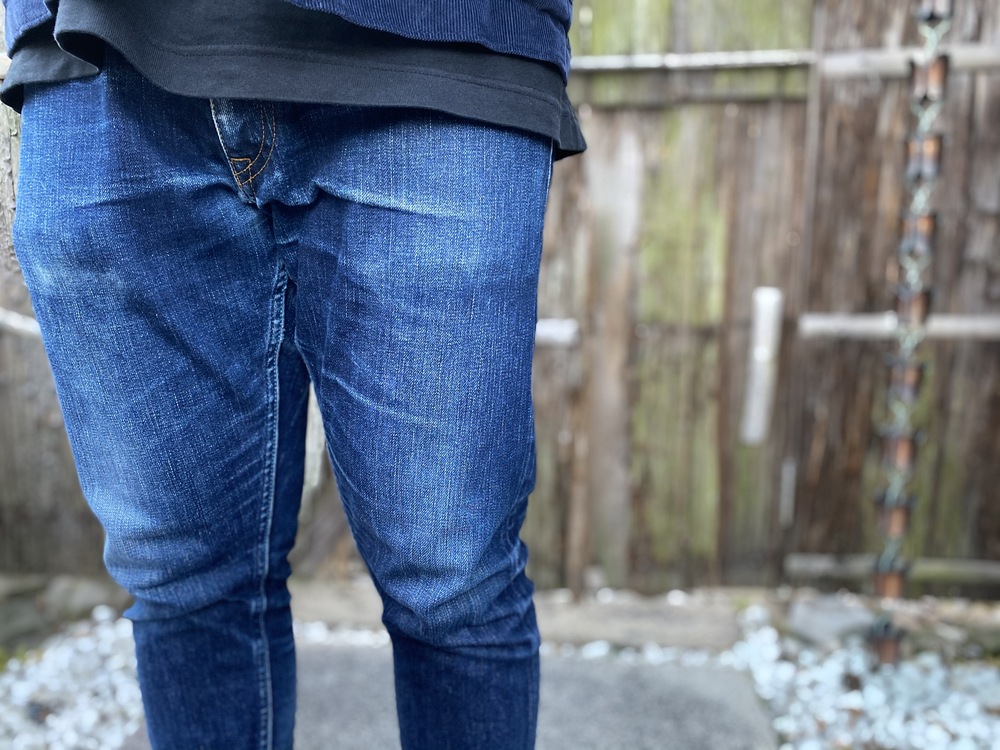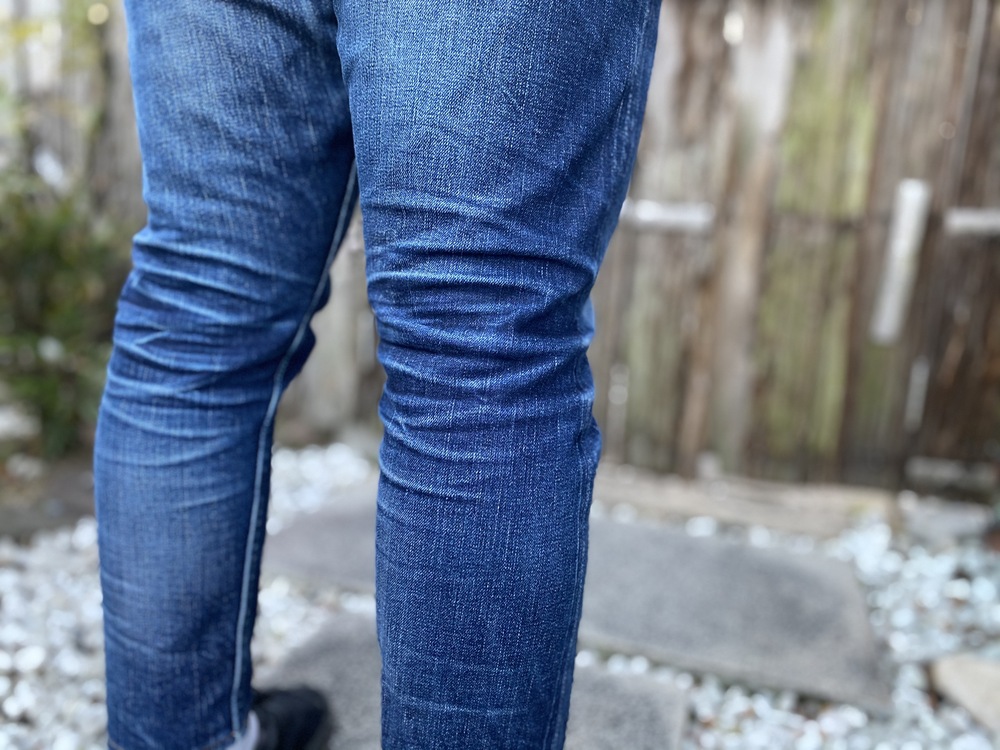 "Honeycombs" is coming out as clearly as cotton 100% jeans.
We have other 4 fits from skinny to classic straight made from same stretch denim.