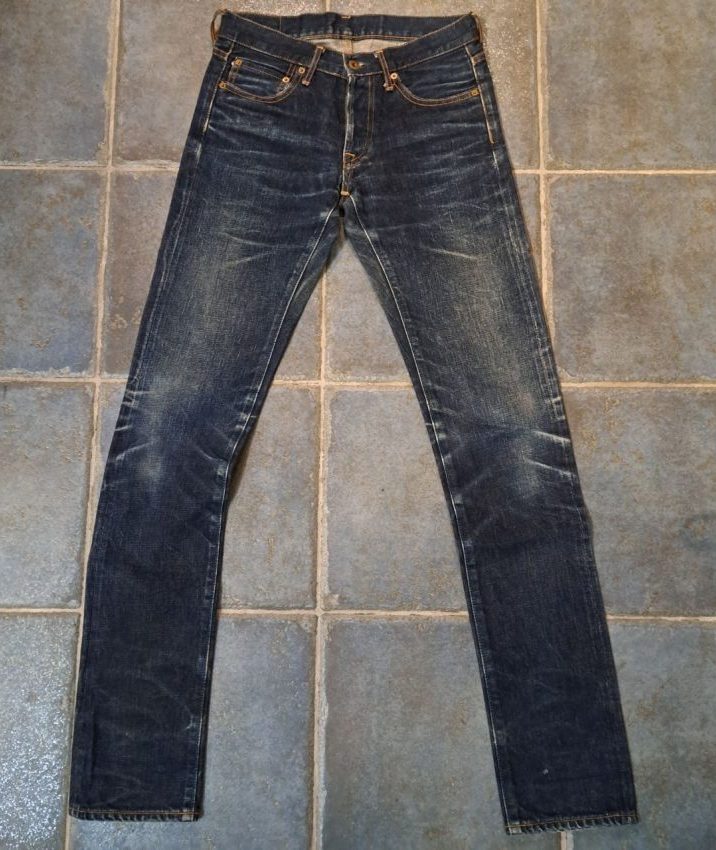 Wearing for 2 years
Frequency: 3, 4 times in a week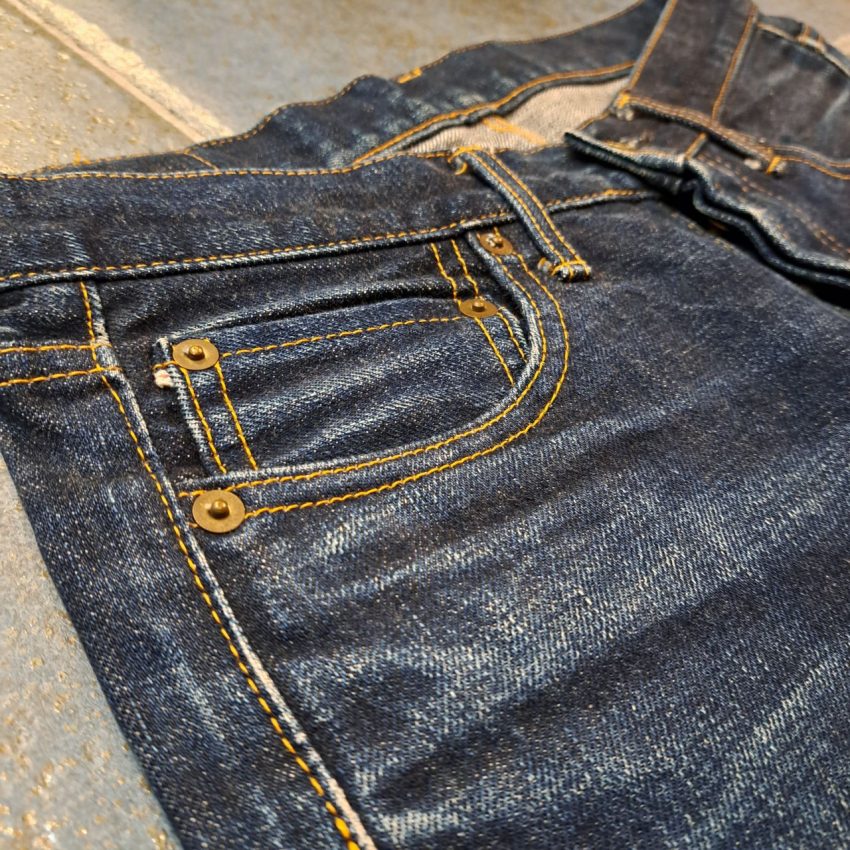 Solid fading like the wrinkle processing.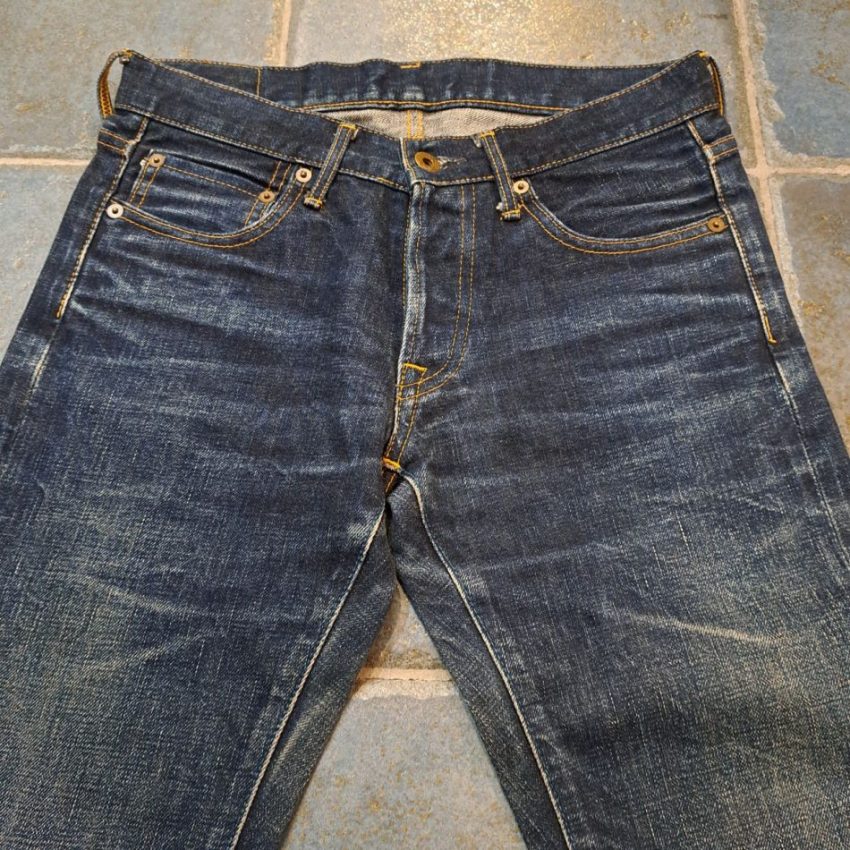 Great fading which is possible because the tight tension to the limit (this denim is woven with ultra-high density).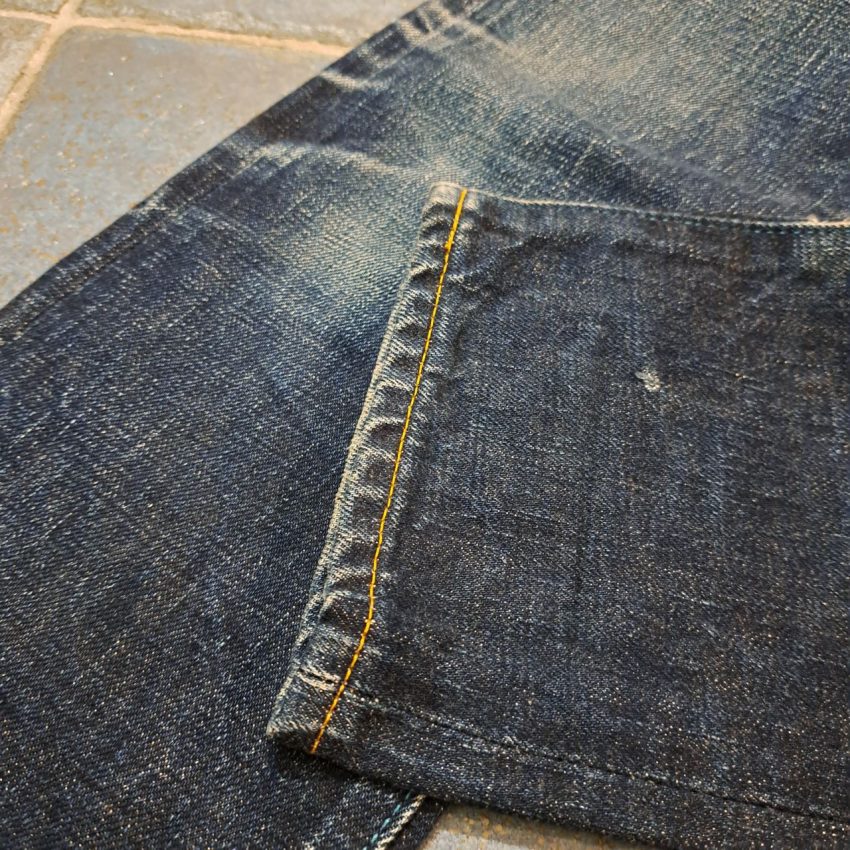 Beautiful puckering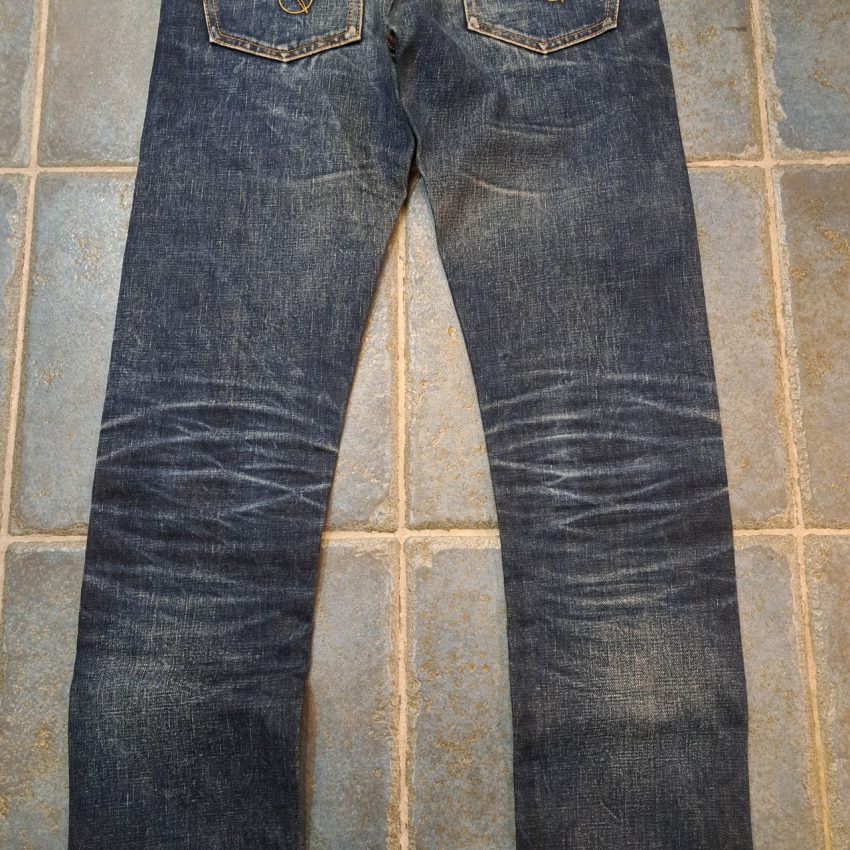 This fabric also has lasting stiffness, so we will have great bee hives in slim fit jeans.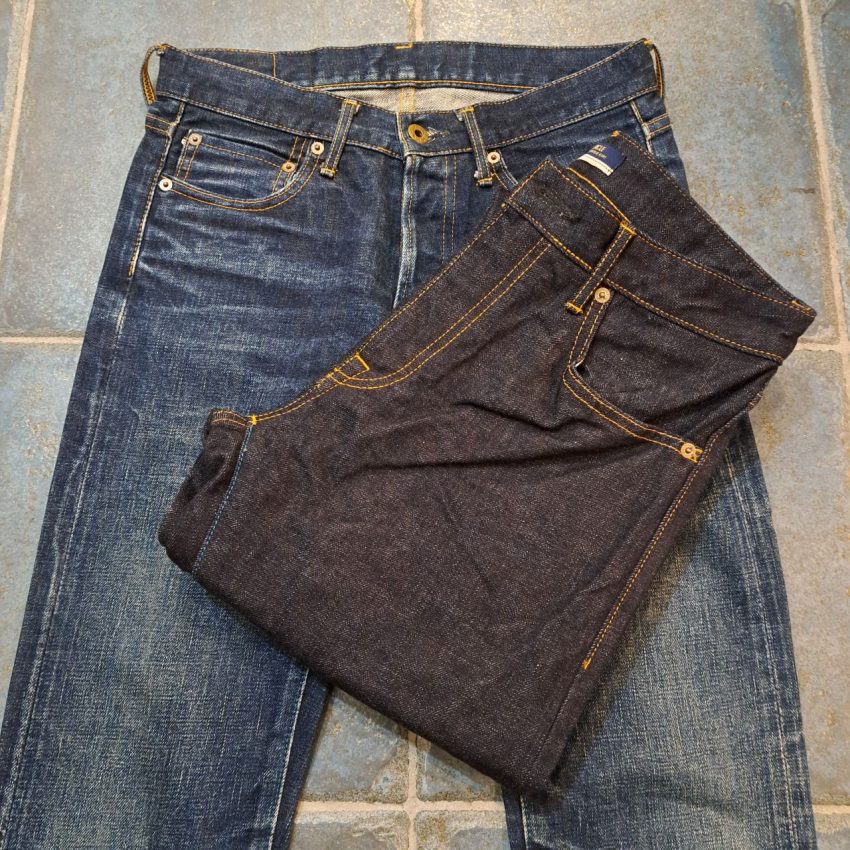 Comparison with new US cotton jeans.
Vivid blue and fades that stand out.
It is awesome aging!!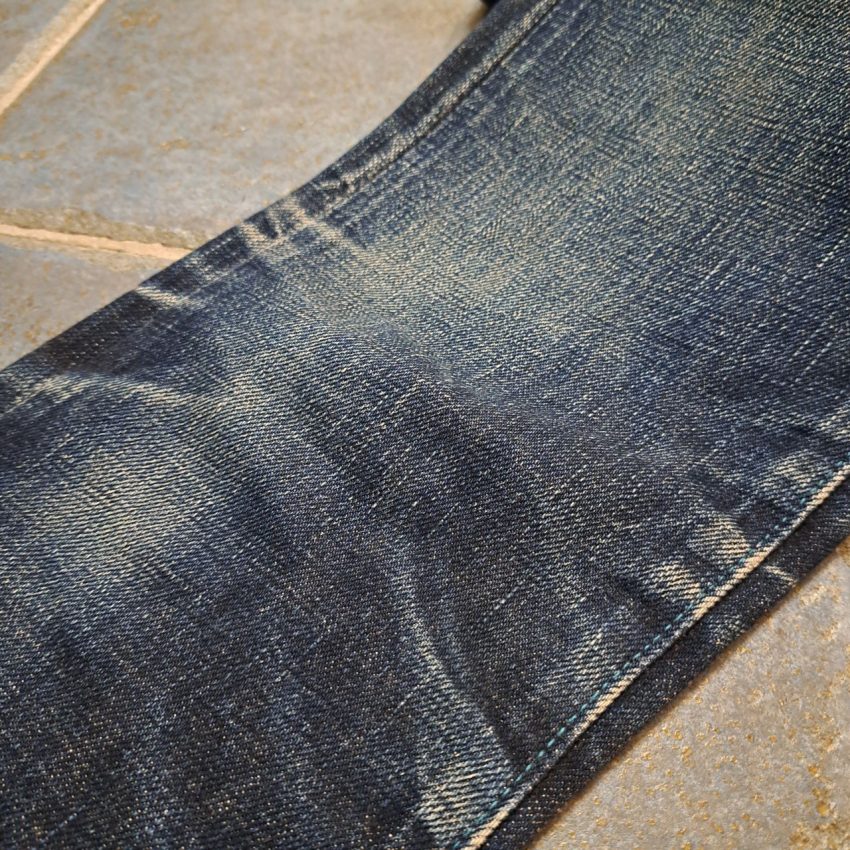 We use this 14.8oz US cotton selvedge denim in CIRCLE series and there are also 3 fits.

We have a straight fit with button fly, L34 model for overseas.