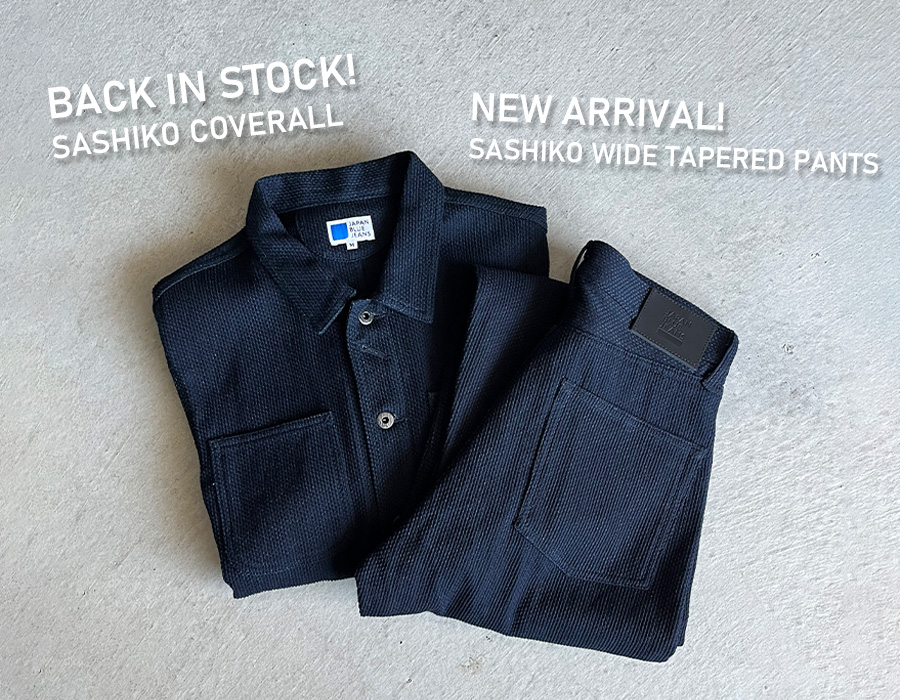 JAPAN BLUE JEANS' bestsellers, sashiko collection. We have a lot of fans and they are always out of stock soon.
In that popular collection, new model "Sashiko Wide Tapered Pants" is available from Aug 10! What's more, Sashiko Coverall is finally back in stock!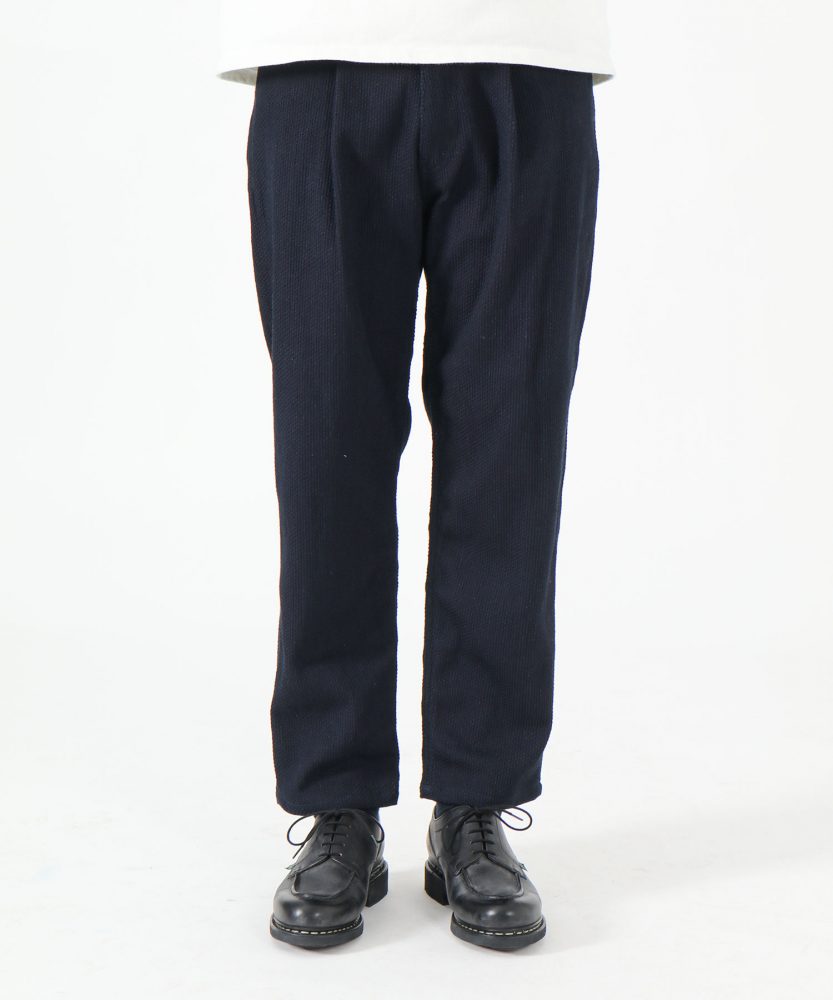 NEW ARRIVAL!
Size: 28, 30, 32, 34, 36, 38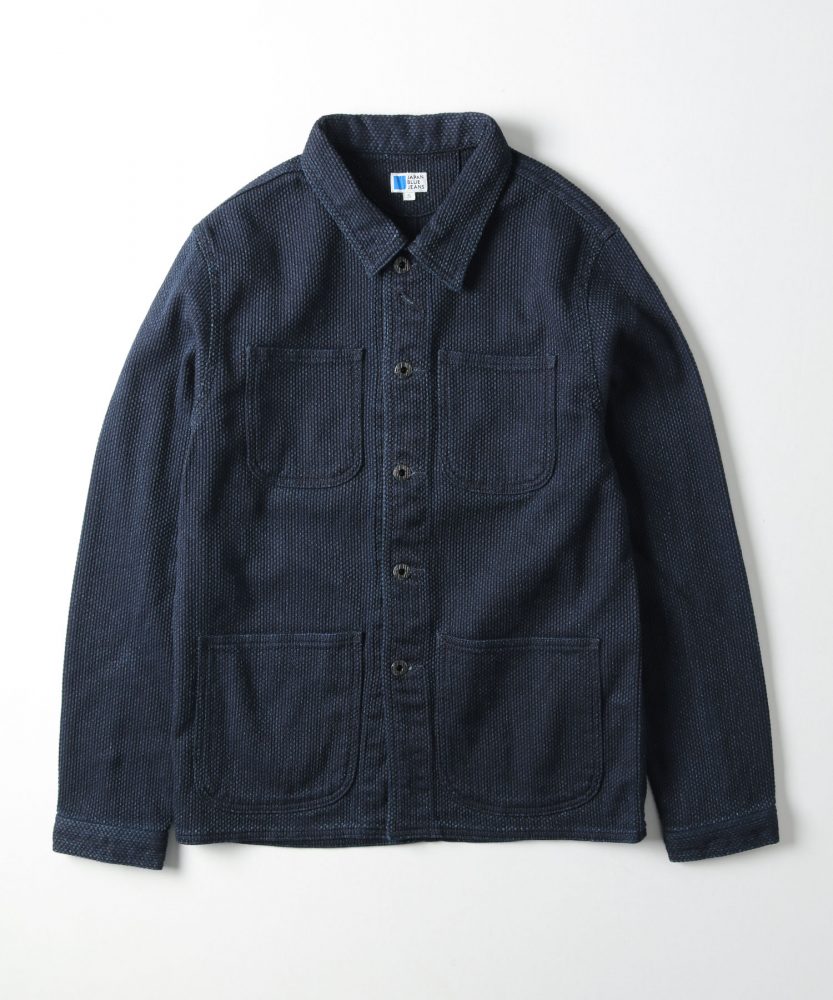 BACK IN STOCK!
Size: S, M, L, XL, XXL