CIRCLE have wide range of size from 28in-38in!
It seems that JAPAN BLUE JEANS is only for men' jeans but actually recommended for women as well!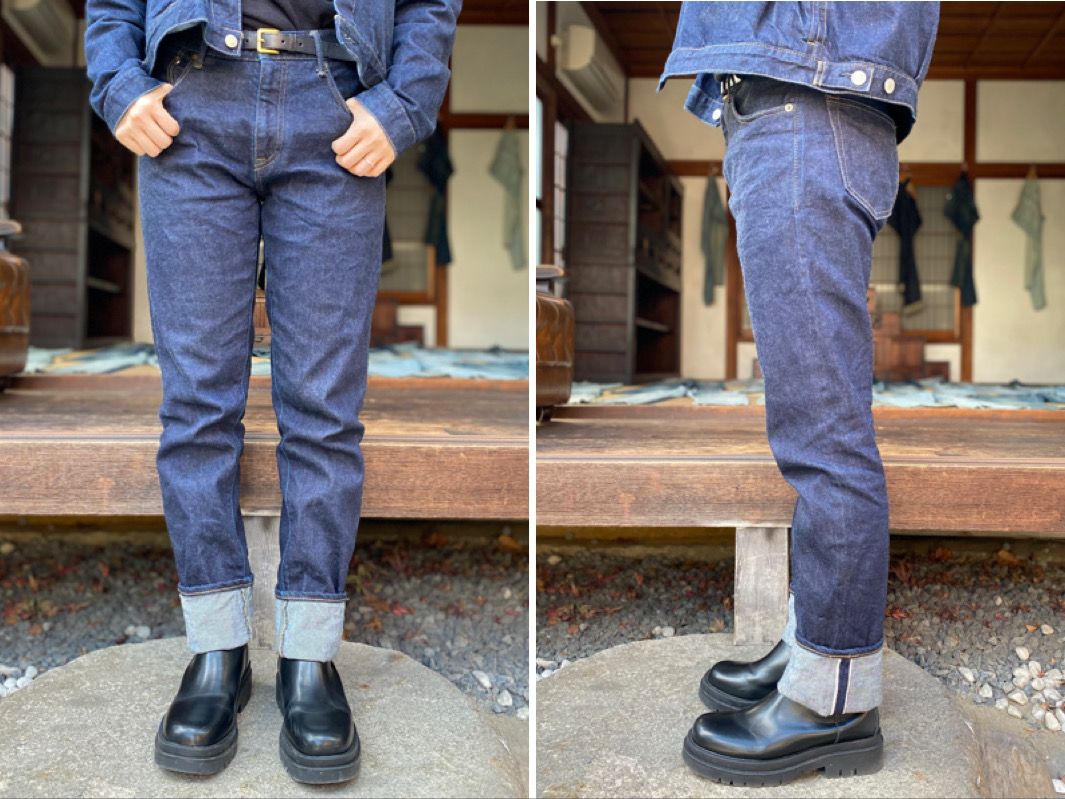 J305 CIRCLE STRAIGHT / 12.5oz Stretch selvedge denim
The model is 159cm and wearing size 29in.
This 12.5oz stretch denim is soft and comfortable to wear.
Usually stretch denim don't have "selvedge" but this JAPAN BLUE JEANS's stretch denim has "selvedge"!!!
We recommend thicker rolled-up style to show the selvedge. You can also cut them off when you get tired of it.
CIRCLE Straight is good silhouette, not too narrow and also not too wide.
This model chose one size up than usual. The straight fit is slightly tapered, so they don't look wild and clean even if you go up a size.
Please try this great fit and stretch selvedge denim!
You can see fading (aging) of stretch selvedge denim ⇩
Read more Stretch selvedge denim ⇩