Hi,
It's still very hot in Japan, but AW23 items are beginning to arrive.
We would like to talk about JAPAN BLUE JEANS' standard fabric "Sashiko" this time.
First of all, about what Sashiko is.
Originally, the term "Sashiko" did not refer to the weaves like denim, but to the technique of sewing multiple layers of fabric together in order to increase the strength of the fabric.
By elaborating designs with sewing threads rather than simply sewing them together, variations in design increased,
and the fabric came to be recognized as a single fabric called "Sashiko", evolving from use as workwear to a material with a tough and chic design, like the clothing of firefighters in the Edo period.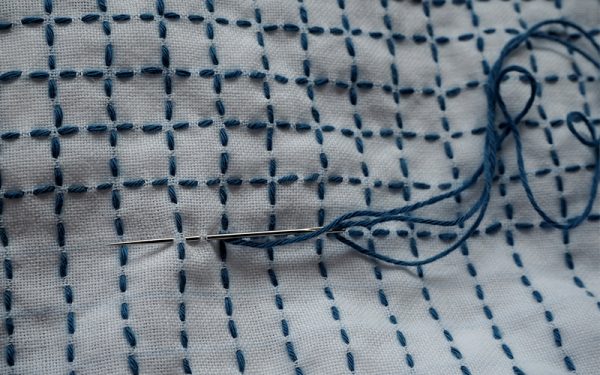 However, since Sashiko is a manual stitching process, it is not suitable for mass production, and the sashiko fabric currently on the market is "Sashiko weave" made by weaving.
Japan Blue Jeans' Sashiko products also use Sashiko weave.
Rather than the conventional strong and tough materials, we use the fabrics with design and wearability, making products that are easy to use in everyday wear.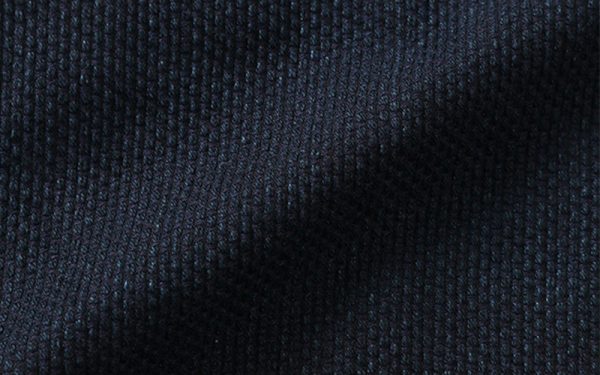 Let's see new Sashiko product.
110z Sashiko Sashiko Wide Tapered Pants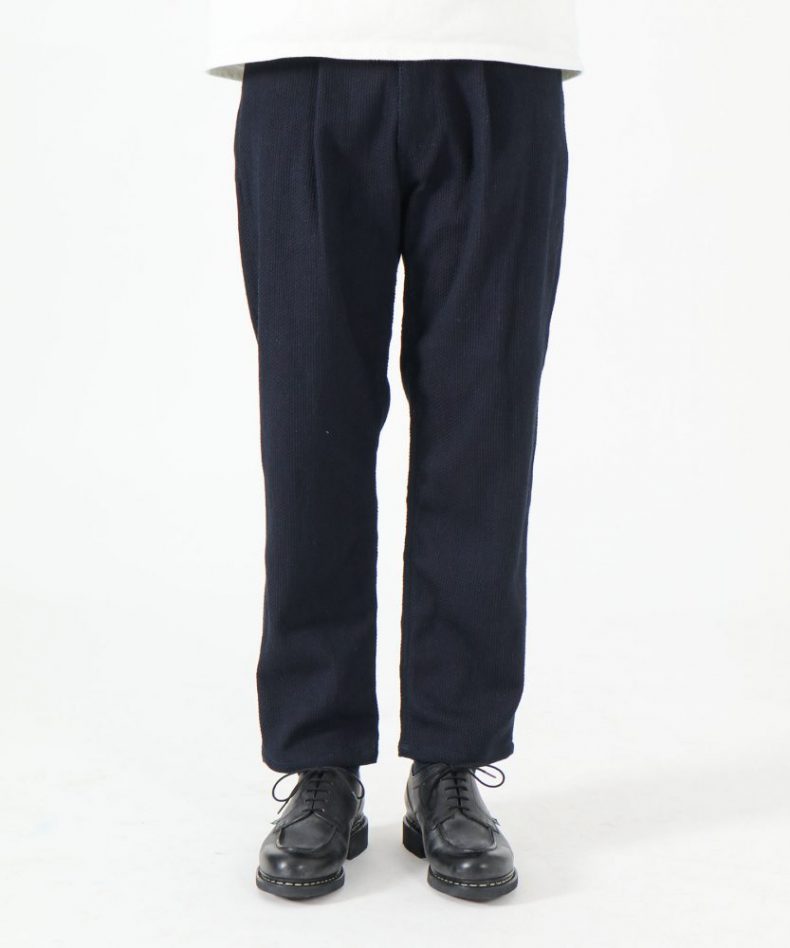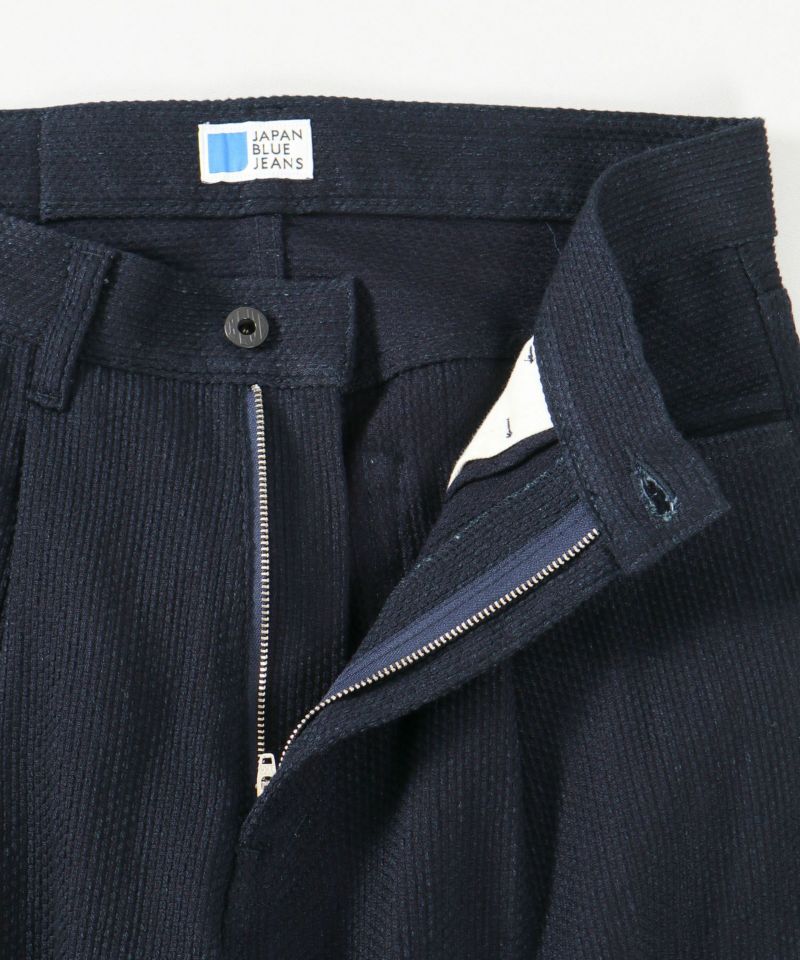 Tapered silhouette that is a high rise and tapered to the hem.
There are tuck in the waist, and make it not too loose, it is good to wear them just the right size for stylish, or to wear them a little looser in a casual style by sizing up!
Coveralls are also available!
We recommend co-ords style!